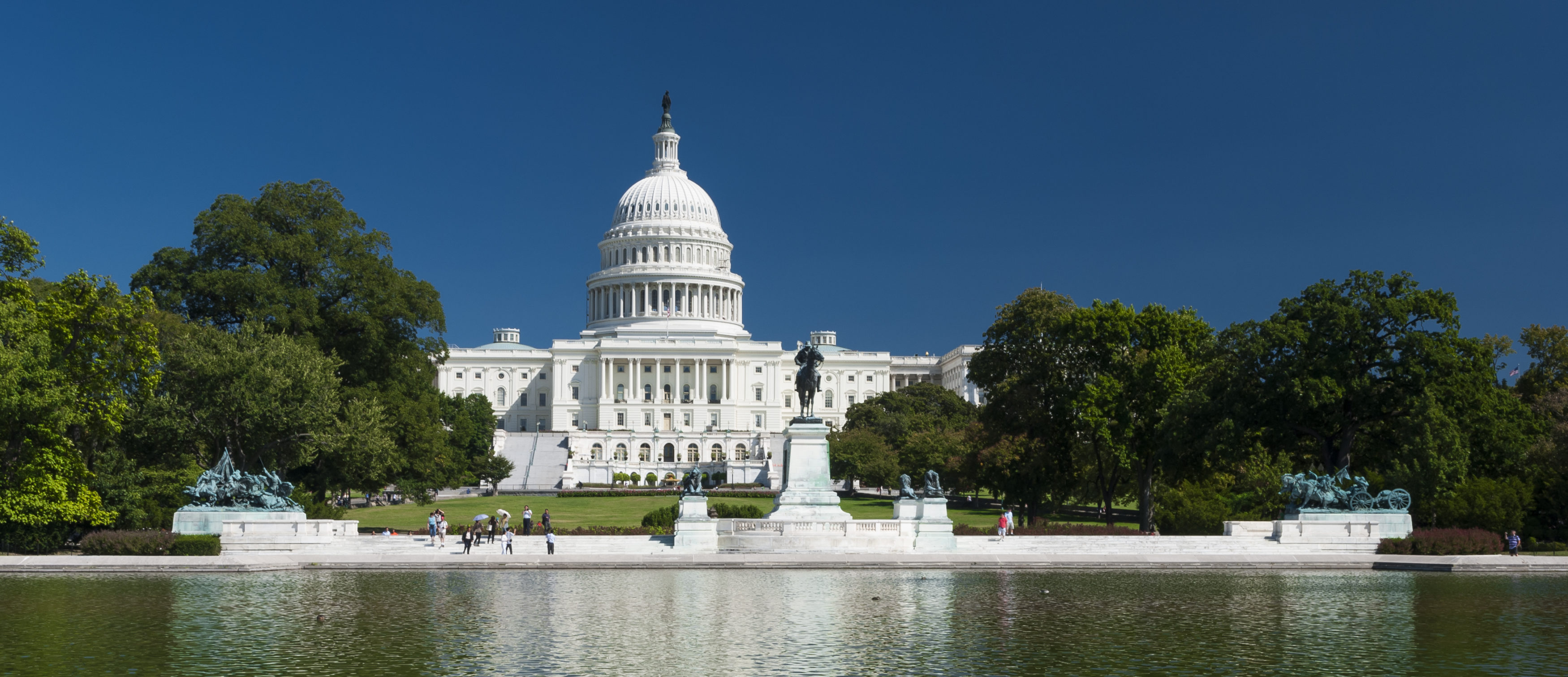 Bipartisanship rankings useful for those in competitive races
Florida is a swing state with a few possibly competitive districts this fall. In those districts and the state's Senate seat being contested, bipartisanship is an often-used word.
Last week, Georgetown University's McCourt School of Public Policy and The Lugar Center released the latest bipartisan rankings among the House and Senate. The group's website states they are looking for true bipartisanship, such as co-sponsoring bills launched by members of the opposite party.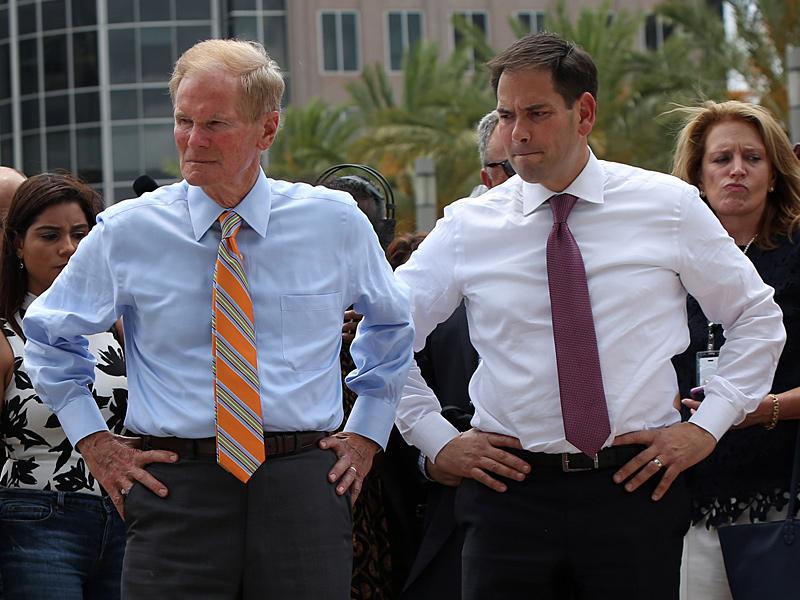 Not surprising is the fact that two Floridians are ranked in the top 10 among House members. Miami-area Republicans Ileana Ros-Lehtinen and Carlos Curbelo are ranked second and fourth, respectively, among the 435 members of the House. While Ros-Lehtinen is retiring, this will be a good tool for Curbelo to use against the strong challenge he is facing from Debbie Mucarsel-Powell.
Senate rankings show both Florida Senators landing in the top half. Republican Marco Rubio comes in at number 10, while Democrat Bill Nelson, facing a tough challenge from Gov. Rick Scott is ranked No. 36.
Palm City Republican Brian Mast is another delegation member facing a credible challenge from Lauren Baer. Mast is the next-highest ranked Floridian coming in at 32.
West Palm Beach Democrat Lois Frankel, Longboat Key Republican Vern Buchanan, and retiring Republican Tom Rooney from Okeechobee, rank 67-69, respectively. Frankel is expected to coast to another term, while Buchanan is favored, but if 2018 is a wave year, anything could happen.
At the bottom of the bipartisan list involving Floridians is Miami Gardens Democrat Frederica Wilson, who is ranked 412 out of 435 House members. Naples Republican Francis Rooney and Boca Raton Democrat Ted Deutch are ranked next-lowest at 343 and 342, respectively. None should have any trouble winning another term.
Among the surprises is the ranking of conservative firebrand Matt Gaetz, who comes in the upper half of the bipartisan index at No. 175. Weston Democrat Debbie Wasserman Schulz, the former Chair of the Democratic National Committee, was ranked 160.
St. Petersburg Democrat Charlie Crist, co-chair of the House Honor and Civility Caucus, is ranked 147. Crist recently announced a series of workshops to promote lawmakers working together.
When facing strong, partisan primary challenges, bipartisanship may not be a thing to trumpet. But for those preaching a message of "getting things done," a high ranking will be useful.
Nelson seeks answers on portable generator safety
The three-term Democrat has joined with Connecticut Democratic Sen. Richard Blumenthal asking questions of the Consumer Product Safety Commission regarding portable generators. The Senators have questioned CPSC Acting Chair Ann Marie Buerkle's "unwillingness to help improve the safety of portable generators."
Nelson and Blumenthal are specifically asking Buerkle to explain "her refusal to sign a series of letters her fellow CPSC Commissioners sent two weeks ago to seven major retailers." Among those are Home Depot, Walmart, Ace Hardware, and Lowes.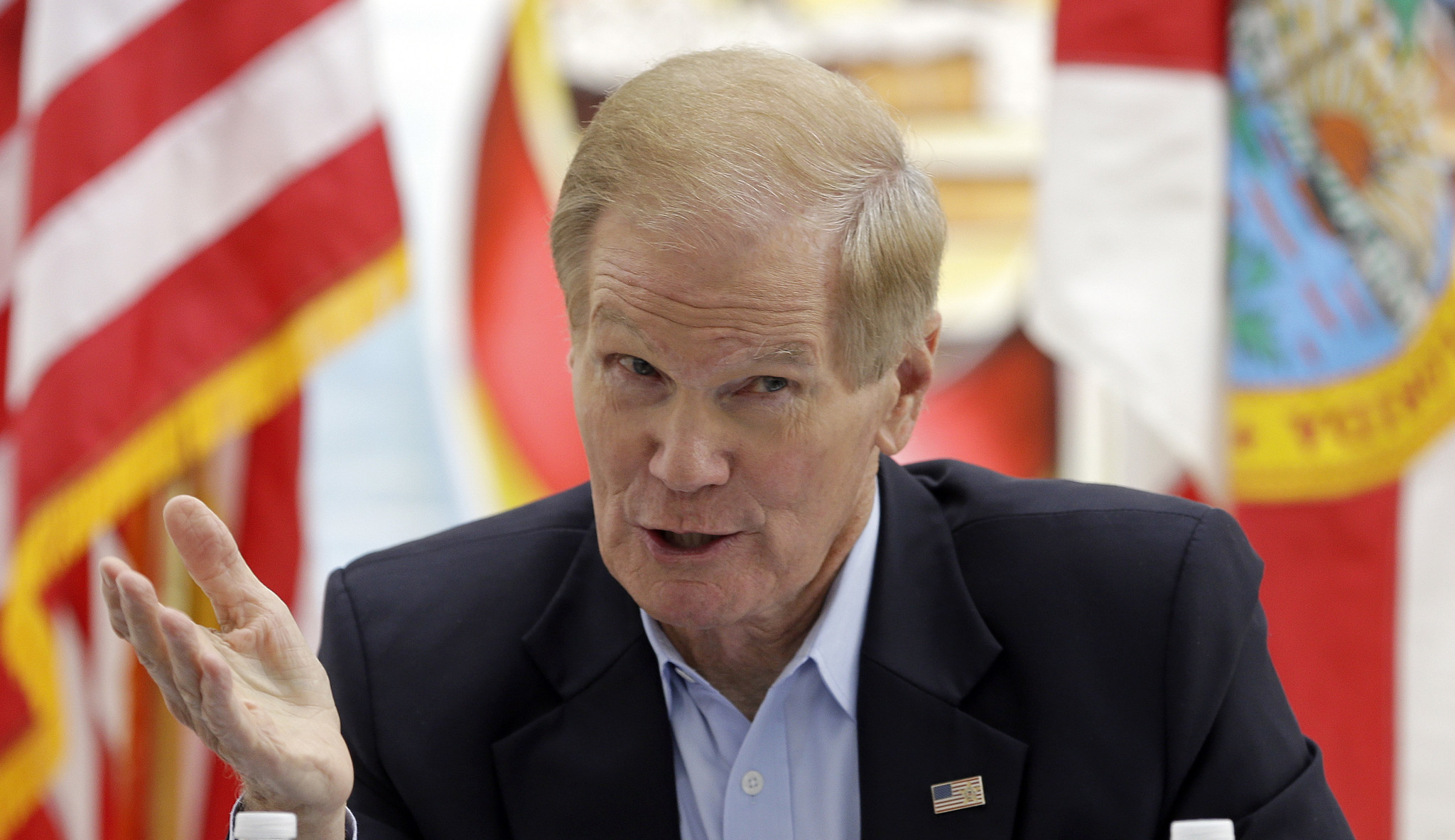 "In light of the 12 carbon monoxide fatalities in Florida after Hurricane Irma linked to portable generators, as well as recent portable generator linked deaths in the Northeast United States, the need for action in this area is urgent," the Senators wrote in a letter to Buerkle." "Unfortunately, it is our understanding that you declined to sign these letters."
Buerkle has been accused by Nelson and others of being too cozy with the portable generator industry. She previously faced some tough questions during her nomination hearing before the Senate Commerce Committee.
"How many more deaths in the aftermath of this hurricane are we going to have to see before we finally get the regulatory process of the United States government off its posterior and start doing something about protecting the safety of the people, the consumers, who have a huge desire now to buy generators," Nelson asked Buerkle at the hearing.
She was given until May 4 to provide answers.
Rubio applauds Trump judicial nominations
Much to the delight of Florida's two-term Republican Senator, Trump has nominated five new district court judges over Florida's three federal judicial districts. All three districts received at least one appointment.
"I am pleased that the president is nominating Rodney Smith, Roy Altman, Rudy Ruiz, Tom Barber, and Kent Wetherell to serve as federal district court judges in Florida. These judges were recommended to us by the joint Florida Federal Judicial Nominating Commission, and I strongly support their nominations," Rubio said in a statement.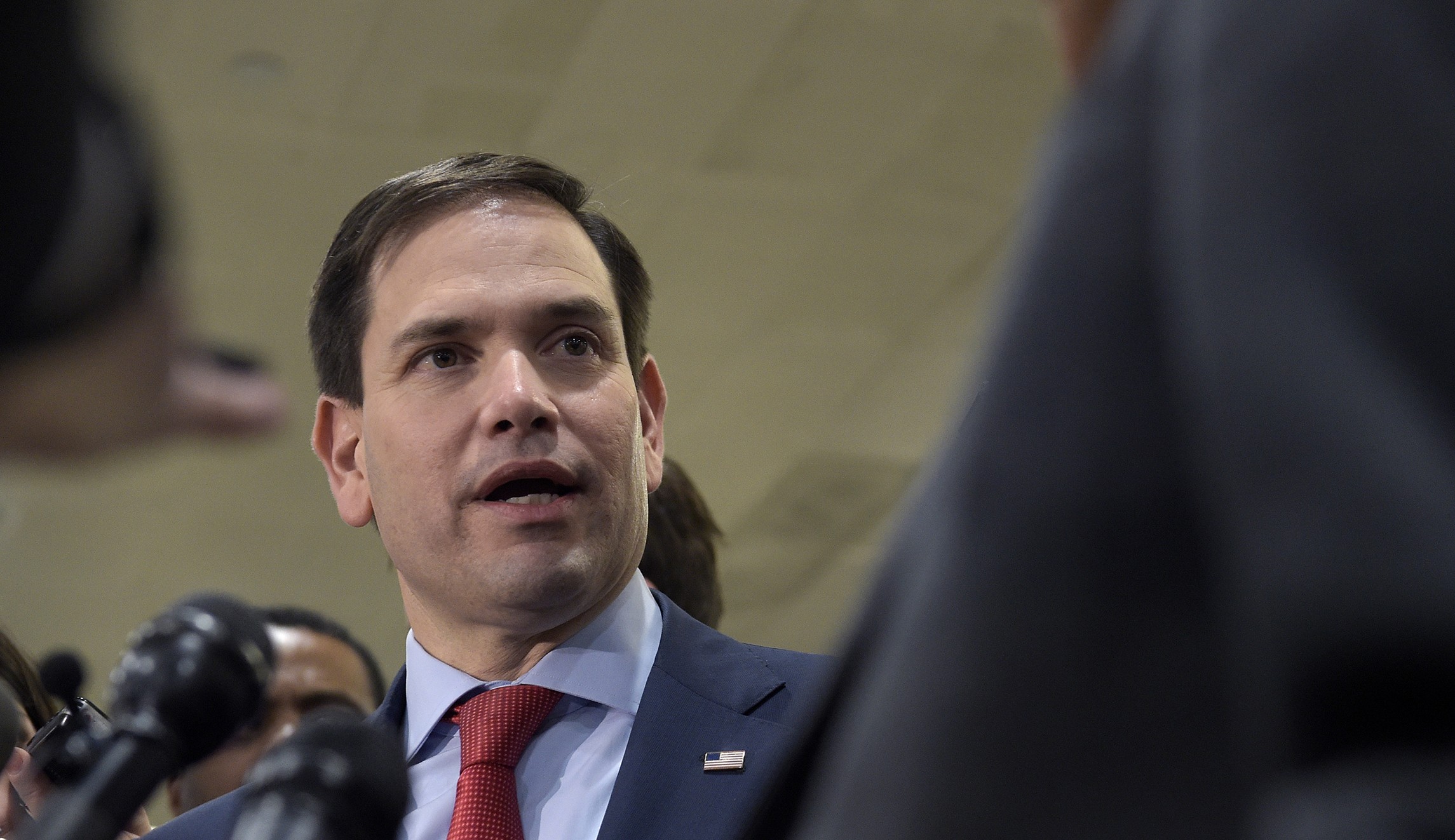 "I applaud President Trump for heeding these recommendations, as I am confident that they will honorably serve the people of Florida. One of the most important roles of the Senate is to consider federal judges, and I encourage my colleagues to quickly confirm these qualified nominees."
Wetherell is the son of former Florida House Speaker and Florida State President T.K. Wetherell and is the only one of the five to attend law school in Florida (FSU). Smith, a graduate of Florida A&M, attended law school at Michigan State.
Barber earned his undergraduate degree from Florida and a law degree from Pennsylvania, while Altman and Ruiz earned their law degrees from Yale and Georgetown, respectively.
Raising $1 million per week, Scott has Nelson's full attention
Scott officially got into the race against Nelson three weeks ago hoping to make a quick impact on the race. With his recent revelation on fundraising, consider it mission accomplished.
In those first 21 days, Scott raised an eye-popping $3.2 million to quickly close the fundraising gap with Nelson. The incumbent reported more than $10 million cash on hand through March.
The governor's haul matches Nelson's total raised over the first three months of 2018. Significantly, Scott's team their donations did not include any cash infusion from his personal wealth. These numbers should have Nelson's full attention.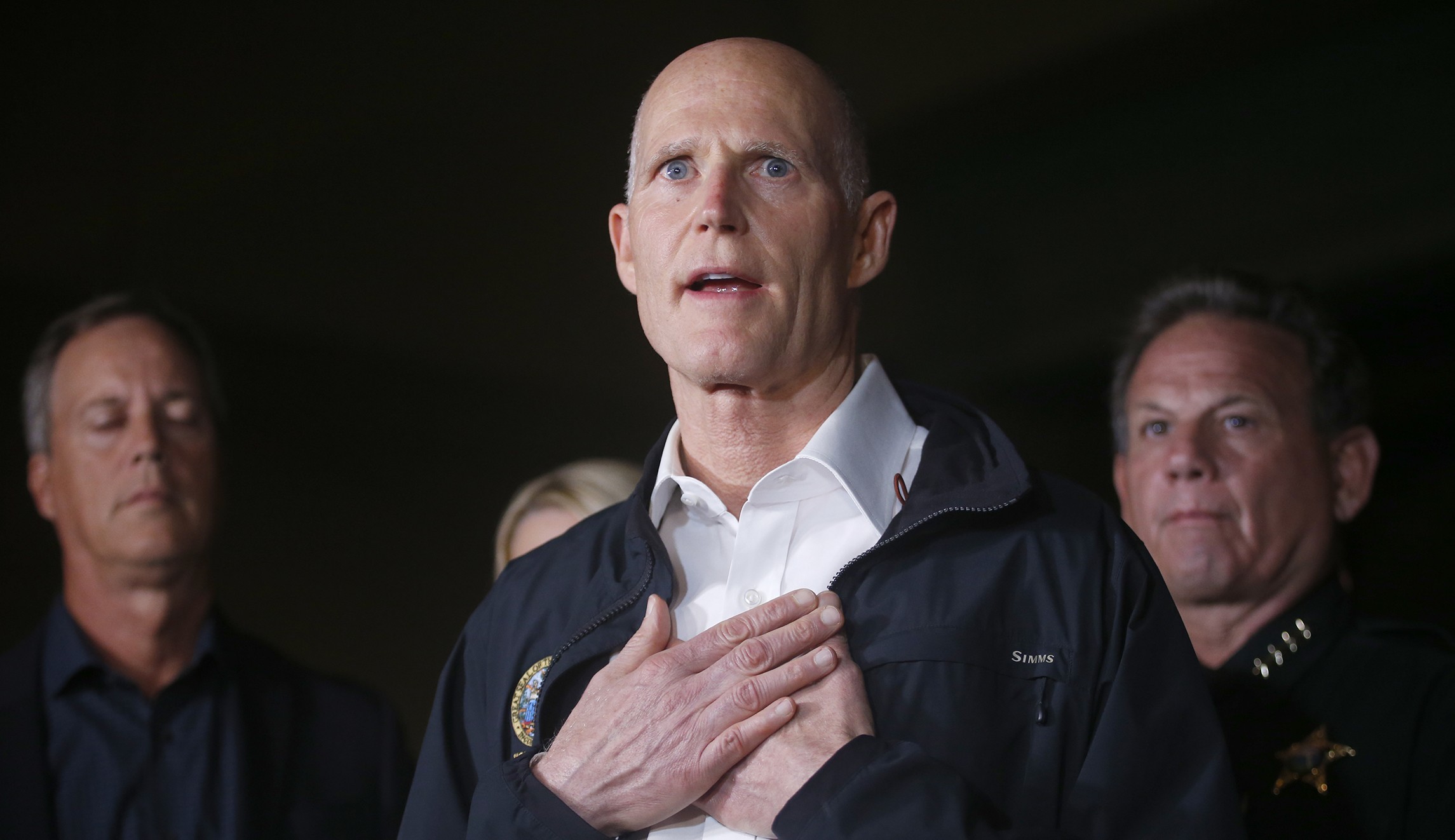 "It is clear that Americans are ready to see a change in Washington," Scott said. "I appreciate the support of everyone who has helped us reach this incredible announcement today, but this is just the start. I look forward to continuing to tell Floridians why we need to get rid of the career politicians and make Washington work for us."
Florida's U.S. Senate race has national implications. Nelson is one of 10 Senators up for re-election in 2018 in a state that voted for Trump in 2016, and defending his seat is a near requirement for Democrats to have a shot at retaking the chamber.
A recent poll of the contest, conducted after Scott filed, showed Nelson with a six-point lead in the race. The poll assumes registered Democrats will outnumber Republicans at the polls by a point.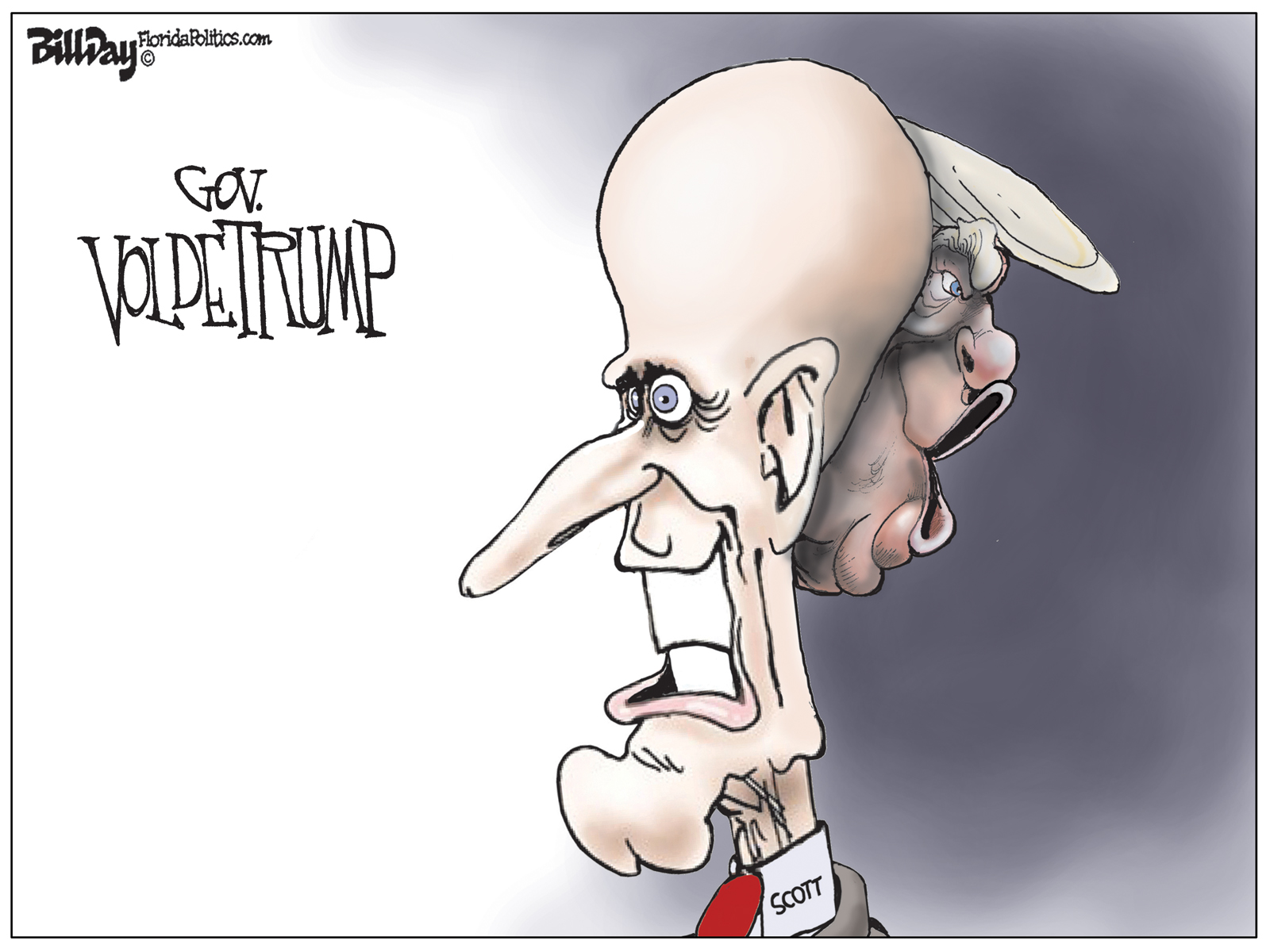 Delegation avoids Wolf controversy
Saturday's White House Correspondents Association (WHCA) dinner was the talk of the news shows on Sunday and talk radio on Monday. While the end of the week may provide more substantial news events, the vulgar language and the attacks on White House Press Secretary Sarah Huckabee Sanders by Comedy Central's Michelle Wolf was still providing fodder for discussion as the week began.
For those who wish to view it, Wolf's 19-minute shtick begins at the 52:00 mark in the C-SPAN video.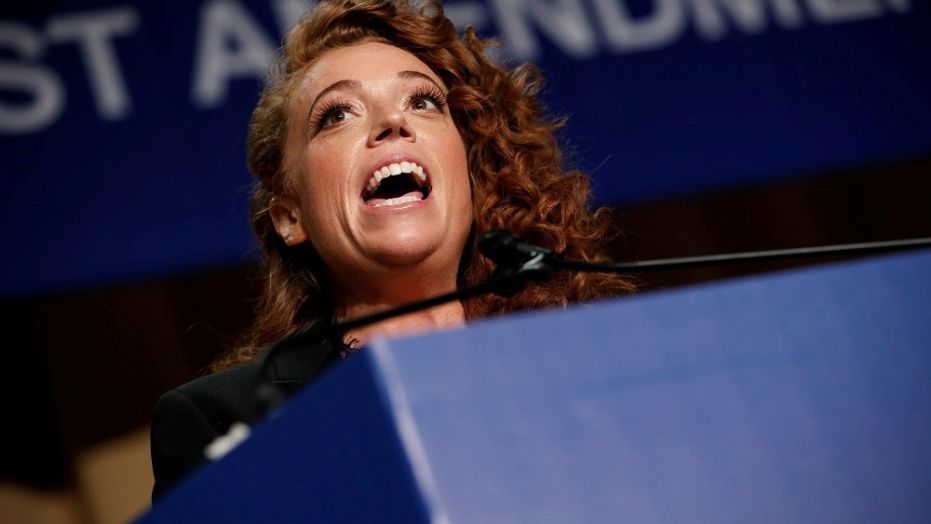 It wasn't just Sanders. Wolf also went after White House Counselor Kellyanne Conway, asking that if a tree was falling in the forest, "how do we get her under it?"
The delegation seems to be steering clear of publicly commenting. Republicans are content to let journalists distance themselves from the controversy.
By Monday afternoon, not even a tweet from movement conservatives Gaetz, Ted Yoho, or Ron DeSantis. Delegation Democrats were not rushing to Wolf's defense, either, although Rosie O'Donnell and Kathy Griffin did.
The WHCA president, Margaret Talev of Bloomberg News and a former Tampa Tribune reporter, joined those supporter Sanders and softly rebuking Wolf.
"Last night's program was meant to offer a unifying message about our common commitment to a vigorous and free press while honoring civility, great reporting and scholarship winners, not to divide people," Talev said in a statement to the White House press corps. "I appreciated Sarah Sanders for joining us at the head table and her grace through the program."
Delegation opposes latest administration moves on oil drilling
An issue where the entire delegation marches almost totally in lockstep is offshore oil and gas drilling. Late last week, they again spoke in unison when the Trump Administration proposed changes they claim would weaken offshore drilling regulations.
The Interior Department labeled the proposed changes to what is known as the 2016 Well Control Rule as "our common-sense approach," which "could reduce unnecessary regulatory burdens while ensuring that any such activity is safe and environmentally responsible."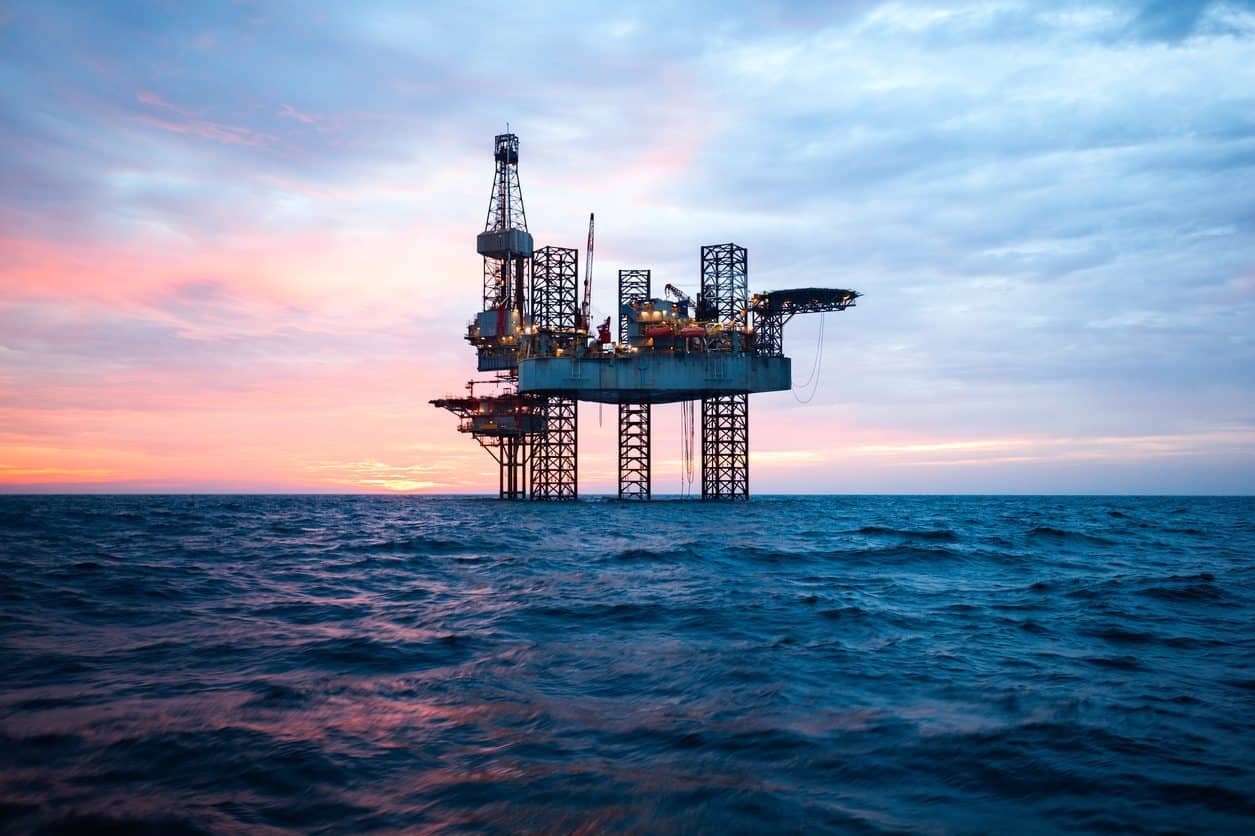 Buchanan, who also serves as the delegation co-chair, was having none of it. He had strong words for the proposal that would alter 44 provisions and delete another 15 oil well control regulations.
"Have we learned nothing from the worst environmental disaster in American history?" Buchanan said in a statement. "These safeguards should remain in place."
Nelson referred to the changes as "turning a blind eye to history." Nelson is an outspoken opponent of oil and gas exploration off the coast and has regularly criticized Interior Secretary Ryan Zinke for playing politics with the issue.
"These rules were put in place to prevent another massive oil spill off our coasts," Nelson said in a statement. "We can't allow this new administration to take us backward in time and, once again, expose Florida's beautiful beaches and tourism-based economy to such an unnecessary risk."
Scott also stated his opposition.
"As the Florida Department of Environmental Protection clearly stated in January, we are firmly against these proposed changes," he said in a statement Friday. "While I appreciate Secretary Zinke taking Florida off the table for offshore oil drilling, I remain concerned about the potential impact these changes could have on Florida's environment."
Among the few supporters of the administration's move is the American Petroleum Institute (API), who called the current regulations "technically flawed." API says the revisions will make offshore operations safer.
Assignment Editors — Republican Rep. Matt Gaetz will host a town hall meeting on Tuesday evening at 6:30 p.m. CDT. The event is at the Crosspoint Church North Campus located at 6268 Old Bethel Road in Crestview.
Rutherford joins Nelson, Rubio to question Navy ship maintenance decisions
Recent Navy decisions to send ships out of their Florida home port to facilities outside the state has gotten the attention of Florida lawmakers. Jacksonville Republican John Rutherford has joined with Nelson and Rubio to question why ship maintenance will not be performed at their home port in Mayport.
In a letter to Navy Secretary Richard Spencer, the lawmaker question the wisdom — and legality — of moving the ships from the home port. Current law requires the Navy to award maintenance contracts to the ship repair industry based in the home port of the vessel in question if the maintenance is less than 10 months in duration.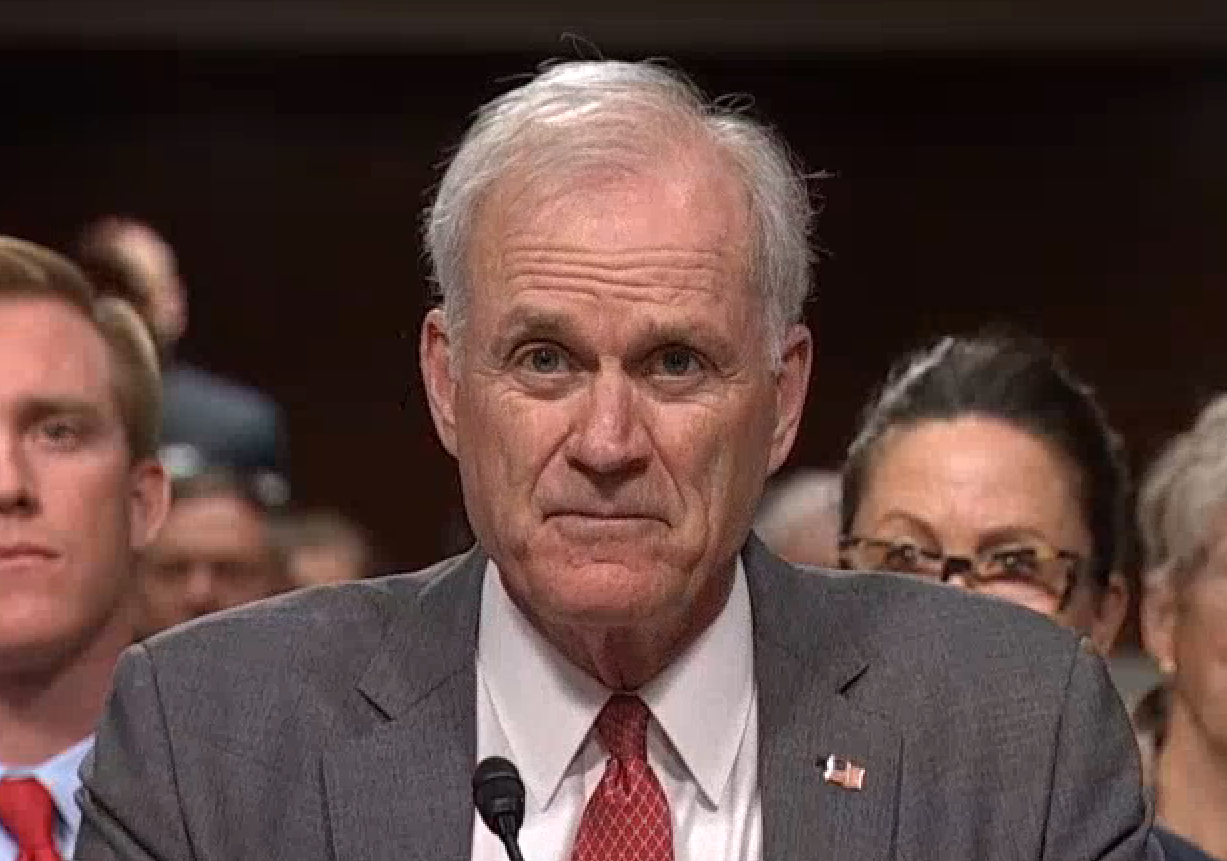 "All of these (ships) have been removed from Naval Station (NS) Mayport even though adequate competition existed and the initial Period of Performance was less than 10 months in duration," they wrote. "The most recent action taken …. in March involved increasing the period of performance from less than 10 months to over 10 months after establishing competition existed. This behavior demonstrates a clear and constant pattern of removing PCs from their NS Mayport home port."
The letter also pointed the strain such action takes on the sailors and their families. After returning from an overseas deployment, "sailors rely on the period in home port as a time to reconnect."
"As we continue to grow the fleet, the strength and sustainment of our industrial base only becomes more important," said Rutherford in a news release. "Conducting maintenance on these ships outside of their home port adversely impacts Jacksonville's industrial base and the quality of life for our sailors. I look forward to working with my colleagues and the Navy as we review these actions and grow our ship repair industry."
CD 6 race beginning to take shape
As DeSantis runs for governor, the race is on to replace him in Florida's 6th Congressional District. With the primary less than four months away, four Democrats and four Republicans are in the mix.
In terms of campaign cash, the race has three leading contenders. Nancy Soderberg is the leading Democrat, while John Ward and Michael Waltz are the two most prominent Republicans.
Soderberg, a former senior State Department official in the Clinton administration, has raised nearly $1 million and has close to $600,000 cash on hand as of March 31. Both Republicans have more cash on hand than Soderberg, but both have personally loaned their campaigns substantial funds.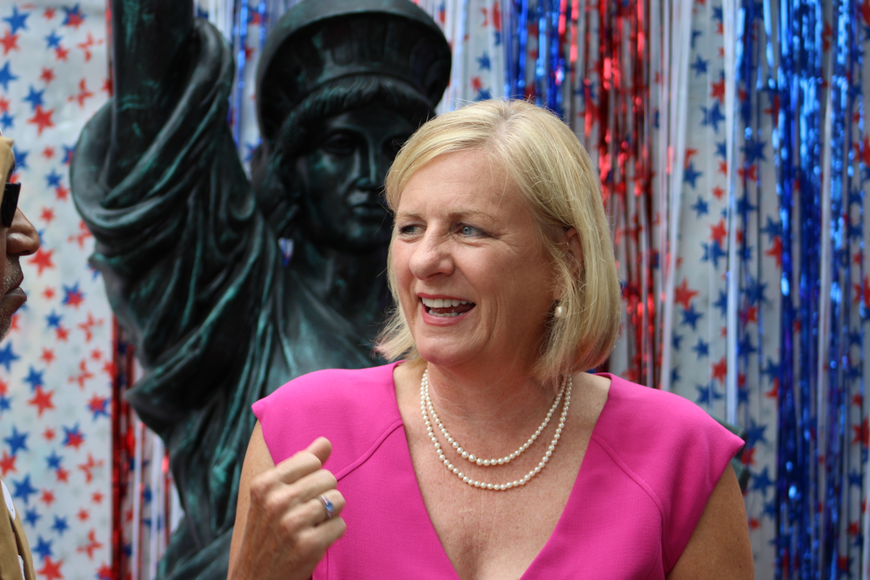 Ward, a Ponte Vedra Beach businessman and Navy veteran, has raised more than $900,000 with $700,000 cash on hand. His total raised includes $555,000 in candidate loans.
Waltz, a St. Augustine Beach businessman and Green Beret veteran, has raised $700,000 with $650,000 cash on hand. His total raised includes $400,000 in candidate loans.
Some of the other candidates have raised six figures, but do not approach the other three candidates.
The Republicans vying for DeSantis' seat seem to have embraced Trump and his policies, to varying degrees. This makes sense when considering 56.9 percent of District 6 voters went with Trump in 2016, compared to the 39.9 percent that voted for Hillary Clinton.
The Democrats are campaigning for resistance and change.
Soto amendments ease air travel for new and expectant mothers
The recently-passed Federal Aviation Administration Reauthorization Act contained key amendments from Orlando Democratic Rep. Darren Soto that would make airports and planes friendlier to new or expectant mothers.
The Soto amendments call for commercial airports' lactation rooms to include accommodations for proper sanitation, not simply just a chair and table. Airliners would also be required to include an onboard medical kit that is sufficient in handling and assisting with in-flight births and medical emergencies involving pregnant women.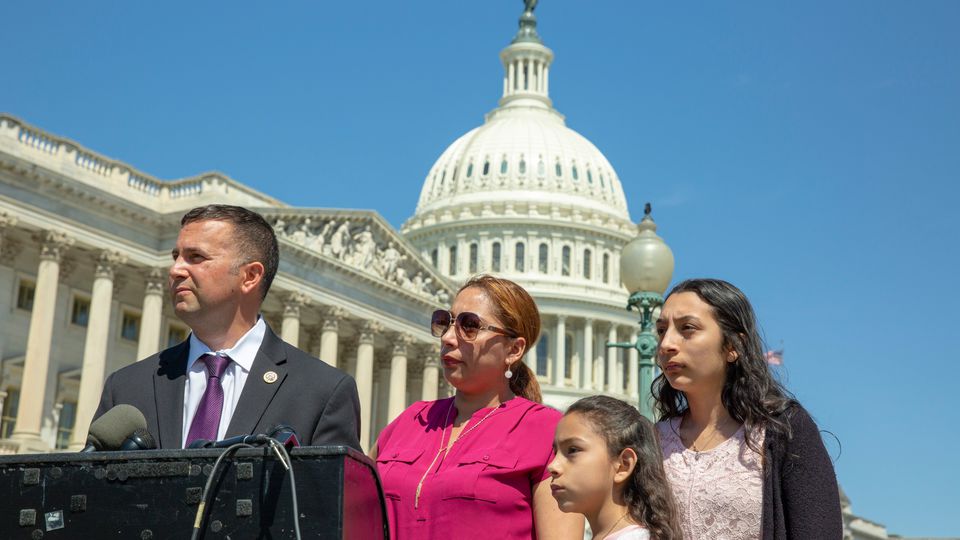 "We must always be conscious of the additional barriers and sensitivities new mothers and pregnant women face in their day-to-day lives," Soto stated in a news release. "As we consider the millions of people who travel through the Orlando area airports each year, I remain committed to helping all passengers, including new mothers.
The bill reauthorizes the FAA for 6 years, beginning with $4.35 billion for the upcoming fiscal year.
Crist touts opening of new military jet manufacturing facility
The first-term Democrat from St. Petersburg was praising the opening of a new manufacturing facility by a major U.S. defense contractor. The Lockheed-Martin facility, located in Pinellas Park, will create more than 80 new jobs by mid-2019.
These new jobs are in addition to the 30 Lockheed Martin jobs added late last year to support the increasing F-35 production rate. The facility is expected to be operational by mid-May. To view the new facility, click the image below:
"Keeping America safe and growing Florida's economy are intertwined," said Crist. "The Lockheed Martin Pinellas facility exemplifies that dynamic, a center of excellence for manufacturing in our own backyard. We're proud of the men and women who work here, producing key components for the most powerful fighter jet the world has ever seen. The F-35 protects U.S. interests abroad while returning our pilots home safely."
The F-35 provides economic stability to the U.S. and allied nations by creating jobs, commerce and security, and contributing to the global trade balance. In 2017, the F-35 program had more than 1,500 suppliers in 46 states and Puerto Rico, employed more than 194,000 people (direct and indirect), and generated an economic impact of over $31 billion. As the program reaches full-rate production, there will be an increase in jobs and economic impact.
 With stealth technology, advanced sensors, weapons capacity and range, the F-35 is the most lethal, survivable and connected fighter aircraft ever built. More than a fighter jet, the F-35's ability to collect, analyze and share data is a powerful force multiplier that enhances all airborne, surface and ground-based assets in the battlespace and enables men and women in uniform to execute their mission and return home safely.
Buchanan becomes another target of progressive group
The Republican from Longboat Key will now be the target of advertisements designed to highlight his vote in favor of the GOP tax cut package passed in December. The group Floridians for a Fair Shake promises plenty of ads and organizing efforts designed to expose and highlight his voting record on taxes and health care.
Floridians for a Fair Shake already targeted Mast for similar votes. They pledge a "7-figure organizing and ad campaign."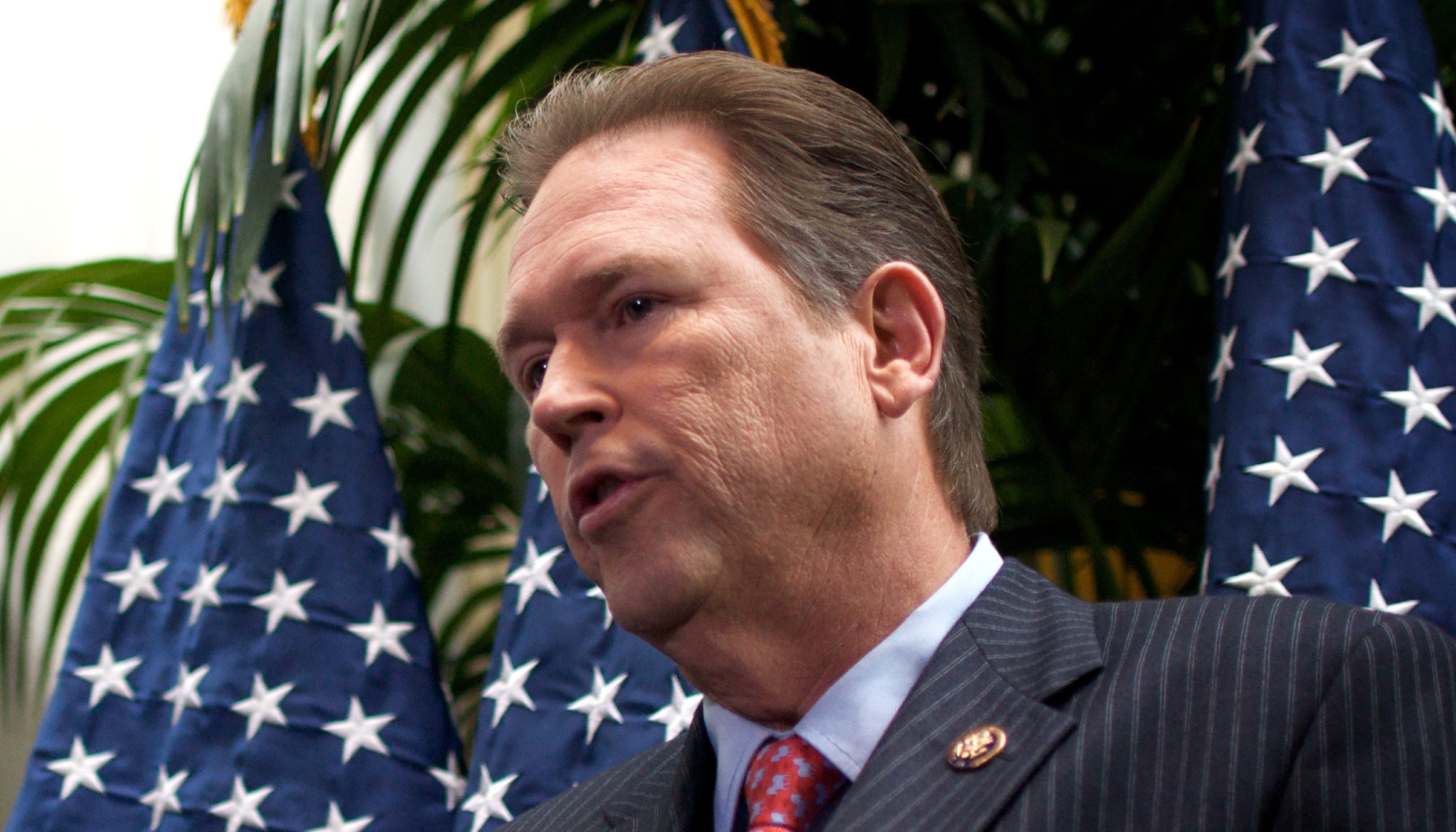 "With their votes on taxes and health care, Brian Mast and Vern Buchanan have put corporations, millionaires and billionaires ahead of the interests of working Floridians," said Stephen Gaskill, Communications Director of Floridians for a Fair Shake. "Our effort aims to hold them accountable for their votes that boost the interests of the wealthiest at the expense of Florida families, and undercuts the needs of those of us who don't live in beachfront mansions."
Buchanan is the best-funded among the entire Florida delegation, with $2.6 million cash on hand according to the most recent fundraising reports. Mast has $1.5 million.
Despite this, Buchanan's opponents may have been buoyed by the defeat in February of Buchanan's son, James, in a Florida House special election. The younger Buchanan was favored in a district carried by Trump in 2016.
Frankel co-hosts hearing on harassment in male-dominated jobs
The Democrat from West Palm Beach joined with other leaders of the bipartisan Congressional Caucus for Women's Issues to bring greater awareness to the problem of harassment in the workplace. The hearing, held last week, was entitled "From Silicon Valley to the Factory Floor: Time's Up for Sexual Harassment in Male-Dominated Jobs."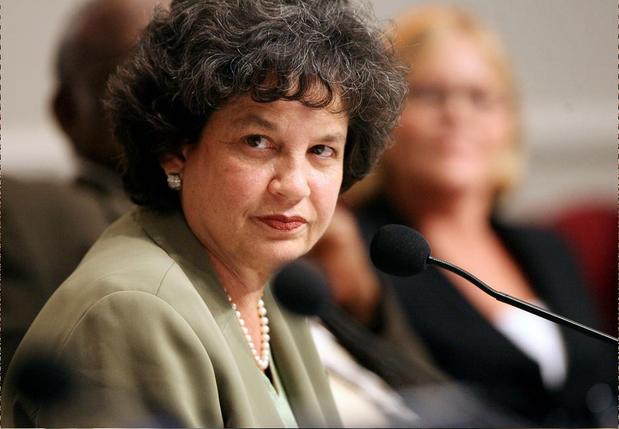 Caucus members heard from survivors of sexual harassment in fields where women are often outnumbered. Joining Frankel as co-host was Michigan Democrat Brenda Lawrence along with Republicans Barbara Comstock of Virginia, Mimi Walters of California, and Susan Brooks of Indiana, the other caucus co-chair.
"Sexual harassment prevents women from reaching their full economic potential and is pervasive across industries," said Frankel. "It is especially ugly in male-dominated workplaces that offer good paying jobs but push women out because of the rampant abuse."
Last week's hearing was the second in a series of hearings on sexual harassment in the workplace. The first focused on harassment in the service industry.
"As I have said many times, harassment and discrimination in the workplace is absolutely unacceptable and should never be tolerated," said Brooks. "I am proud to join my fellow members of the Women's Caucus to further address and discuss the ways Congress can work with our industry partners to combat and stop harassment in the workplace."
Diaz-Balart lauds passing of FAA reauthorization
Last week, the House of Representatives passed a funding reauthorization bill for the Federal Aviation Administration that will keep the agency running for another five years. The final vote was 393-13 with the Senate expected to take up the measure either this month or in June.
Miami Republican Mario Diaz-Balart, Chairman of the House Transportations Appropriations Committee, was pleased with the result.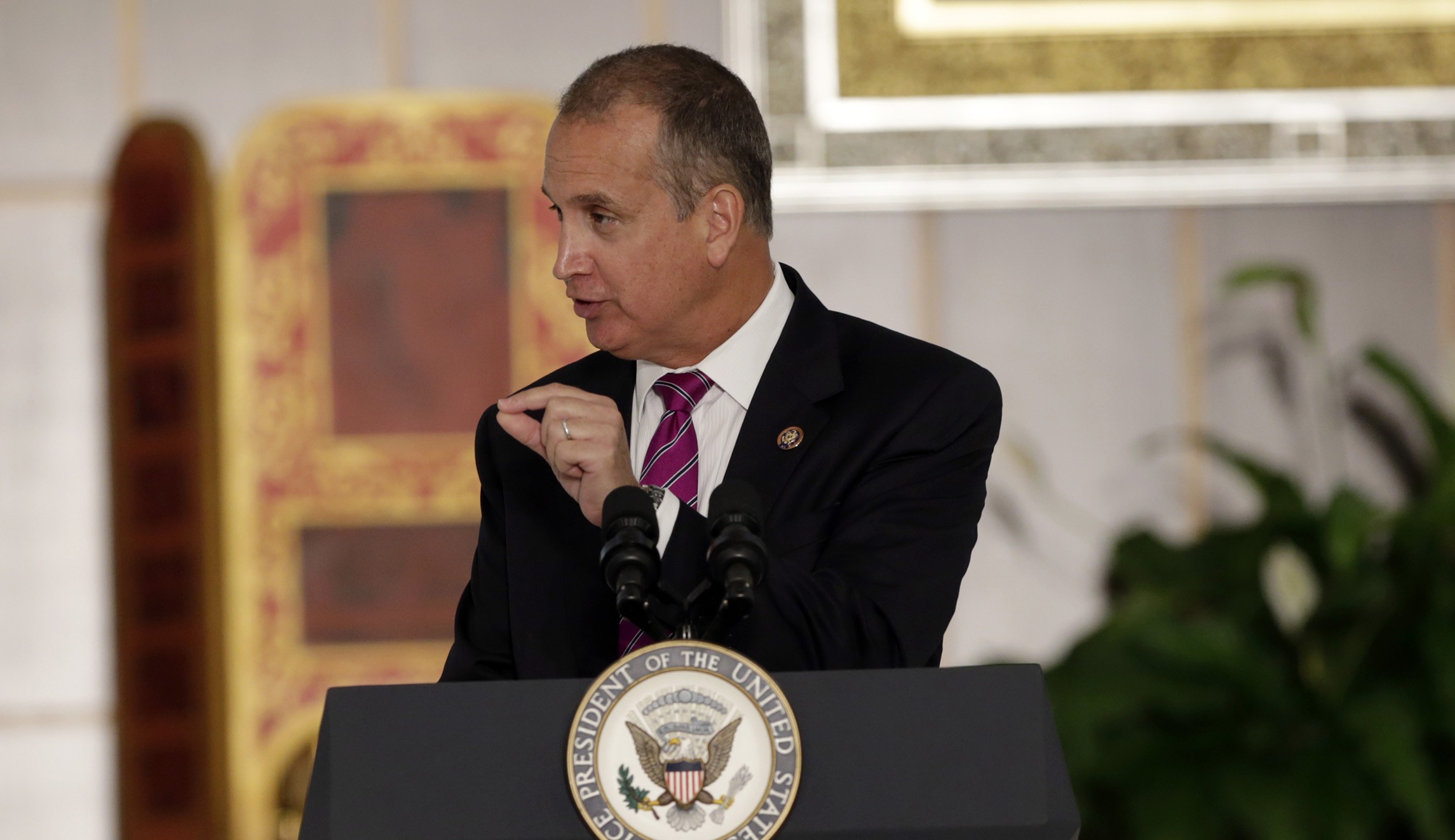 "I am proud to vote for today's five-year FAA reauthorization that will provide stability to our nation's airspace and airline industry," said Diaz-Balart in a statement. "This bill includes reforms to increase safety and security measures, as well as provisions to ensure the United States remains the global leader in aviation innovation and passenger service."
Diaz-Balart also pointed out the benefits to infrastructure, with more than 2.5 million passengers traveling through the nation's airports. The bill also includes the Disaster Recovery Reform Act, which is designed to address the rising costs of disasters in the U.S. and reforms federal disaster programs.
"By taking the right steps in resilient construction and readiness, we can lessen the impact natural disasters have on our communities," he said.
Curbelo signs onto DREAM Act
Among the most endangered Republicans in the entire House of Representatives is Curbelo, a Republican whose Miami-area District 26 strongly supported Clinton in the 2016 election. Despite being one of the most bipartisan legislators in Congress (see bipartisanship rankings above), he faces a tough challenge in November.
On Friday Curbelo took another bipartisan step by announcing he will sign onto the DREAM Act, a bill that protects young immigrants who stand to lose protection from deportation if Trump successfully cancels an Obama-era executive action known as DACA.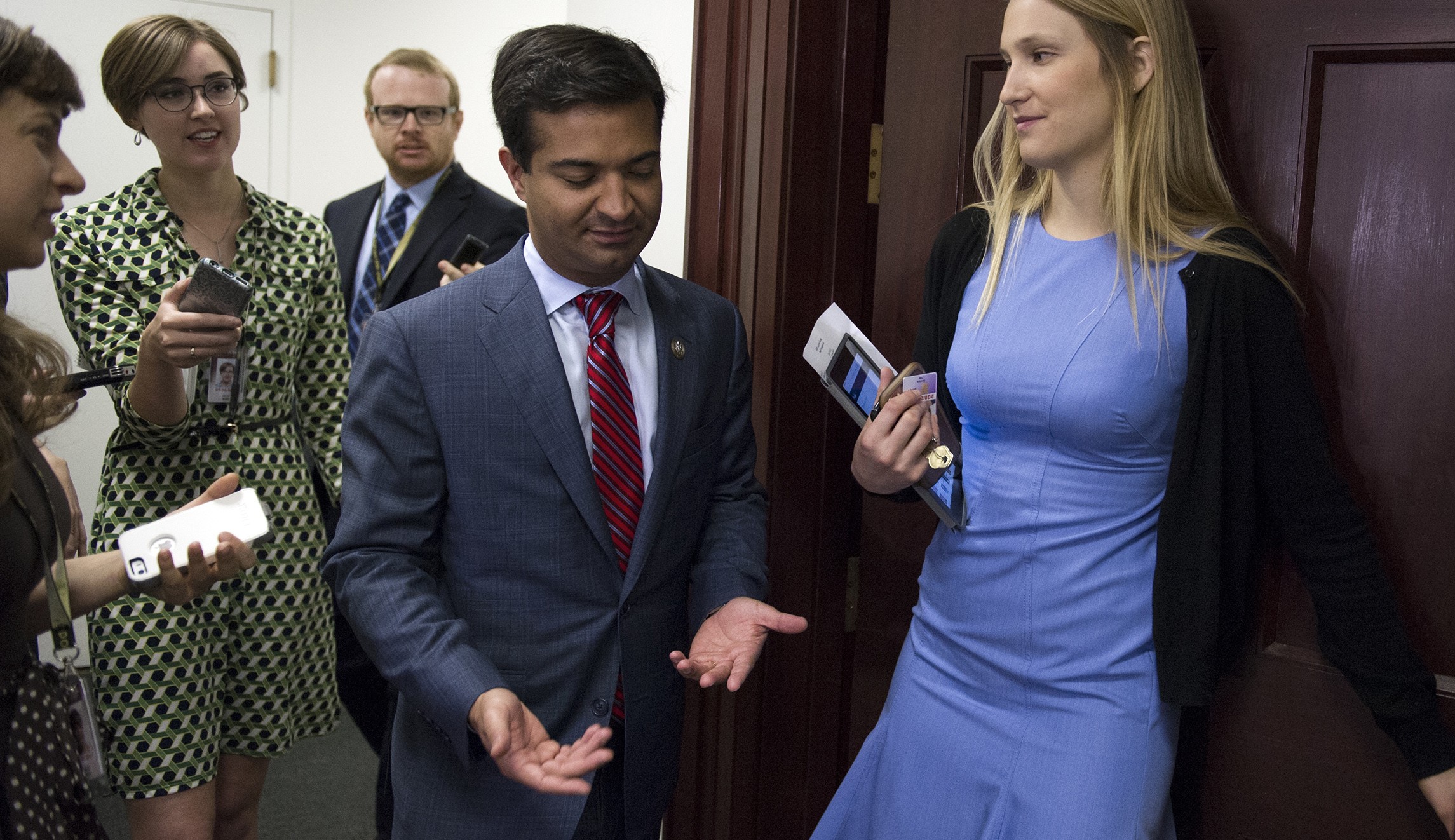 His lack of support for the DREAM Act was one of the reasons cited for the House Hispanic Caucus barring his admission to the all-Democrat group. Curbelo pointed to his sponsorship of the Recognizing America's Children Act, also designed to help those brought illegally to the U.S. by older family members, but that was deemed insufficient.
Immigration activists have asked Curbelo for months to co-sponsor the DREAM Act, which is considered the most expansive piece of immigration legislation that would protect the young immigrants known as Dreamers from deportation. Curbelo had previously said he would vote for any immigration bill, including the DREAM Act, if it made it to the House floor.
"We're closer than ever to meaningful compromise on immigration," Curbelo said on Twitter.
Ballard drops client with loose ties to Assad
Florida and DC lobbyist Brian Ballard has dropped a Dubai-based trading company after coming under fire for having ties to Syrian dictator Bashar al-Assad. On March 15 Ballard partners revealed that is had taken on ASM International General Trading LLC as a client.
The Daily Beast investigated the company and reported it was affiliated with a member of Syria's wealth Foz family, which reportedly has close links to the Assad regime. Ballard said that if reports of links to Assad were true, he would sever his firm's relationship with the firm.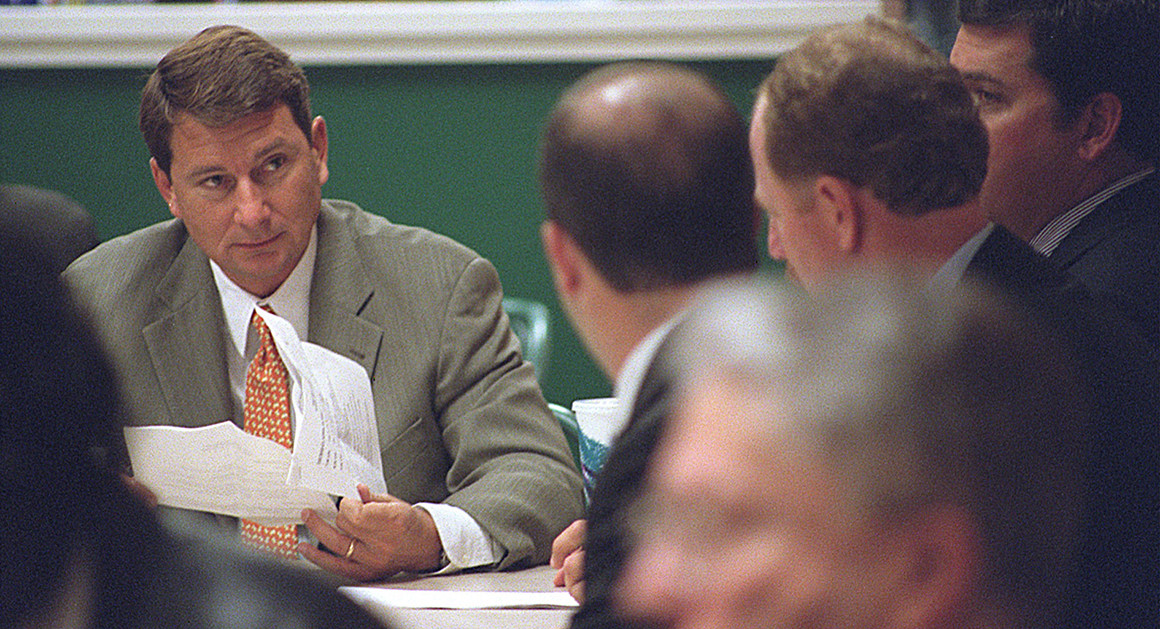 "We're going to do more due diligence," Ballard told the Daily Beast at the time. "We're not the CIA, but if it were to turn out that there was any connection at all, we would withdraw from our representation of the Dubai trading company."
Late last week Ballard announced the firm would indeed cut its ties with ASM after "and was now focusing on a client that promotes "a free and democratic Syria." He referred to a minority partner in ASM having a relationship with Syria.
"As our firm's Washington presence continues to grow in size, we will intensify our review of prospective clients to minimize the possibility of distractions in the future," Ballard said in a statement.
Ballard Partners already has a presence in the Middle East, representing the Turkish government and a lucrative contract with Qatar.
On this day in the headlines
May 1, 1994 — Amid growing criticism, President Bill Clinton sought to depict his foreign policy as a success story by focusing on progress in South Africa and war-torn Bosnia. "The kind of vigorous American engagement remains vital, not only in South Africa and around the globe," Clinton said in his weekly radio address.
Clinton said the administration was facing other international threats — including North Korea's nuclear program and state-sponsored terrorism from Iran and other backlash states — with "steadiness and resolve."
May 1, 2016 — The U.S. Senate campaign of Indian Shores Republican David Jolly is counting on an outpouring of public support for his bill to stop federal officials from spending so much time raising money to help carry him to the Senate. He has earned a ton of publicity over his "Stop Act" barring members of Congress from directly asking for campaign contributions, including a glowing feature on 60 Minutes.
The bill picked up only two more co-sponsors this week, giving the Stop Act 8 endorsers. Among those was Orlando Democrat Alan Grayson, Winter Garden Republican John Mica, and Spring Hill Republican Rich Nugent.
Can't see the tree for the forest?
Michelle Wolf's diatribe at the White House Correspondent's dinner included a reference to a tree falling on Kellyanne Conway. Perhaps Conway has some answers about a White House tree too young to fall that has gone missing.
News photographers snapped away Monday when Trump and French President Emmanuel Macron shoveled dirt onto a tree during a ceremonial planting on the South Lawn. The sapling was a gift from Macron.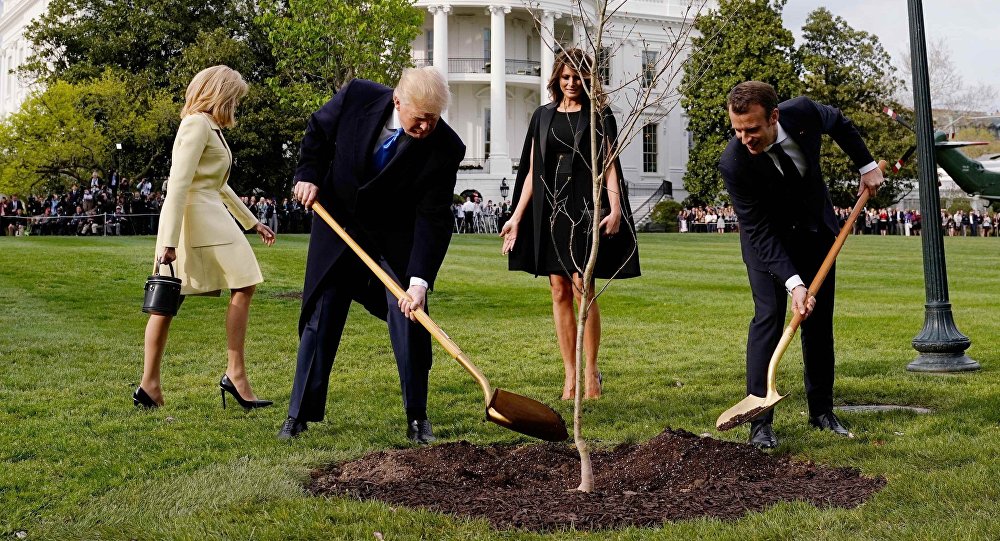 The oak sprouted at a World War I battle site where 2,000 U.S. troops lost their lives in June 2018.
By the end of the week, the tree was gone from the lawn. A pale patch of grass was left in its place.
The White House has not offered any explanation for the palace intrigue. Who will risk life and limb to get to the bottom of the mystery?