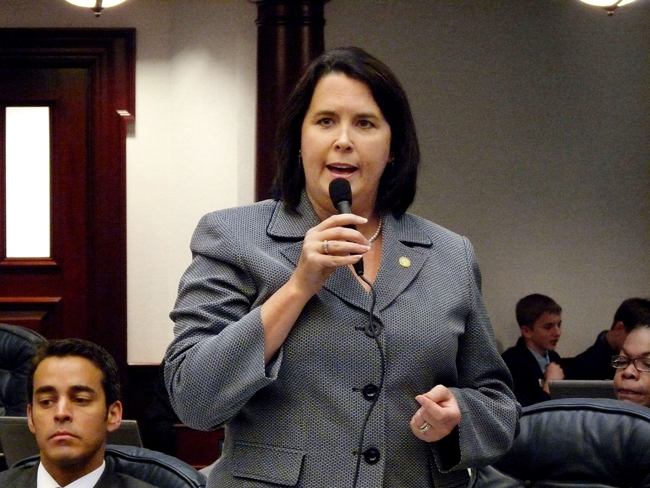 Republican Sen. Kelli Stargel is holding a fundraiser benefitting her Senate District 22 re-election campaign on May 15 in Clermont.
The event will take place at Lakeridge Winery & Vineyards, 19239 U.S. 27th North, from 5:30 pm to 7:30 pm. The invite promises "hors d' oeuvres, wine and live entertainment." The minimum contribution to attend is $100.
Those looking for more information, or to RSVP can contact Beth Babington at (407) 687-8739 or [email protected].
Stargel was elected to the Florida Senate in 2012, and is running for her final term in the fall. She was thought to be eyeing a run in Florida's 15th Congressional District, but shut down those rumors shortly after they sprouted.
The Lakeland Republican is currently unopposed in the Republican Primary, though Democrats Bob Doyel and former state Rep. Ricardo Rangel are competing for a chance to unseat her – an uphill battle unless a "blue wave" of epic proportions hits the Central Florida district.
In the 2016 race, the Republican-leaning district delivered Stargel a 7-point win over Democrat Debra Wright. President Donald Trump also carried the district by nearly the same margin.
Through March, Stargel had a substantial fundraising lead, with nearly $147,000 raised and $104,000 on hand in her campaign account.
Doyel, a retired circuit court judge, is in the No. 2 spot with $72,000 raised and $56,400 on hand. His campaign has ramped up in recent weeks, with the announcement of several local endorsements and an outreach effort including an online question-and-answer session.
Rangel, who filed in March, has raised a little over $2,000, while unaffiliated candidate Ryan Morales showed $0 raised in his first report.
The fundraiser invite is below.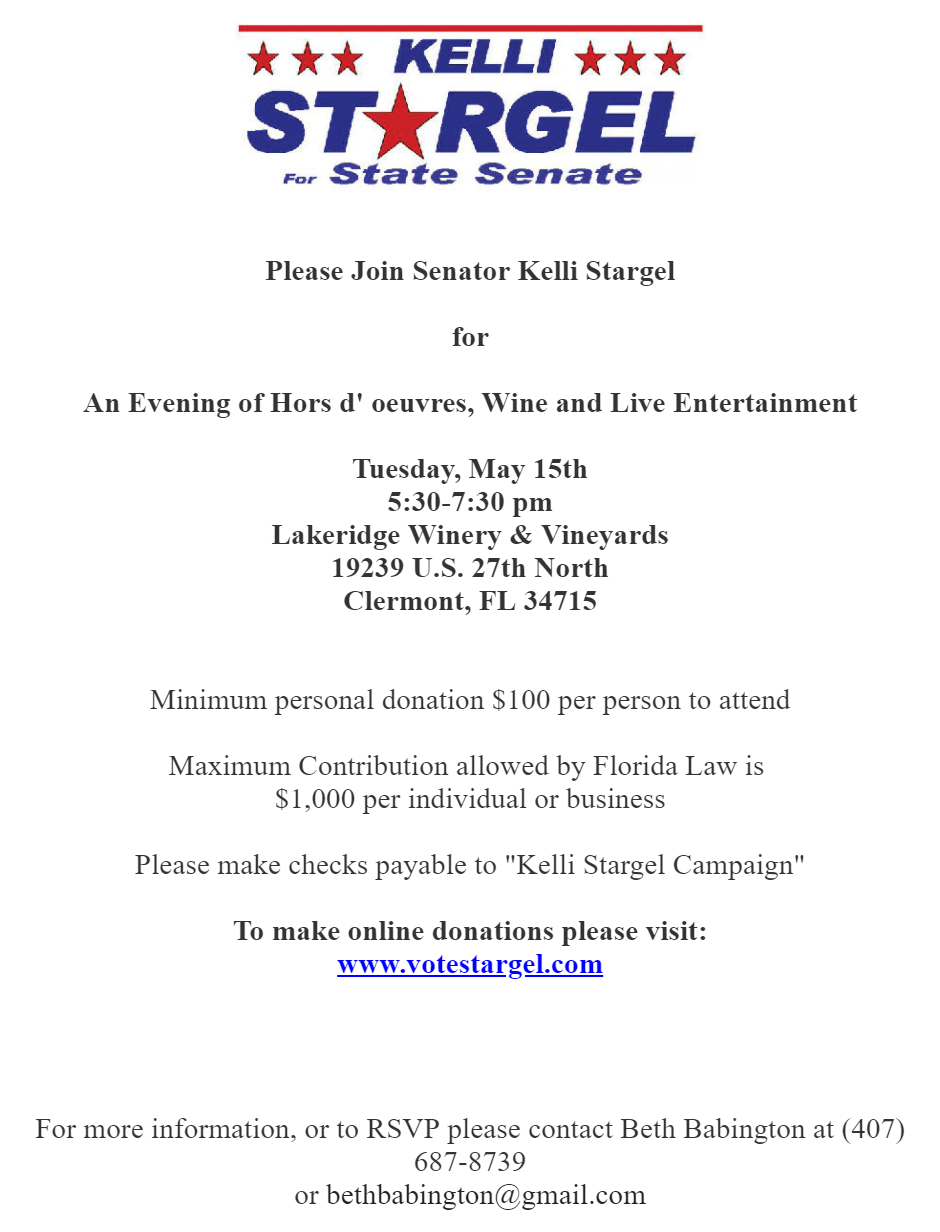 Last updated on April 30, 2018