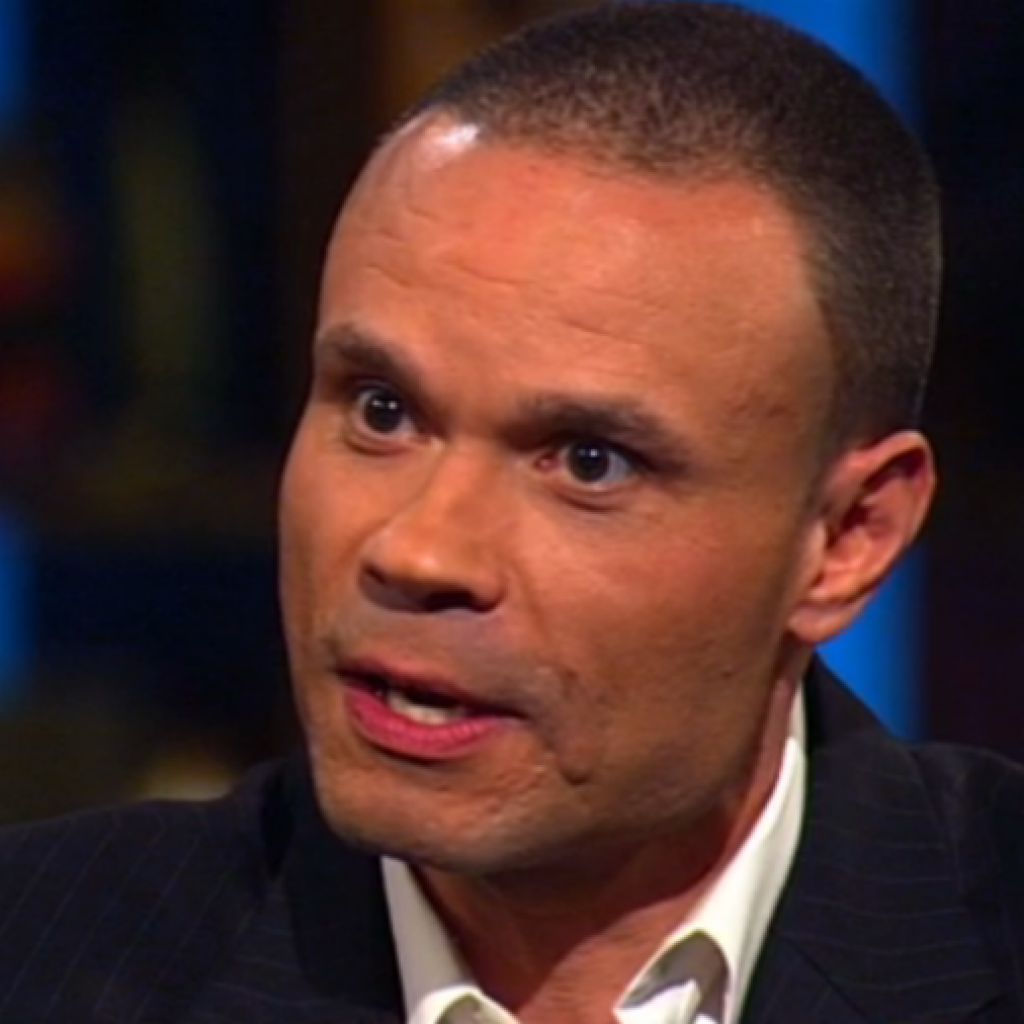 Dinesh D'Souza isn't the only Republican Party of Florida 2018 Sunshine Summit guest catching heat.
The Florida Democratic Party on Wednesday criticized Dan Bongino, a former secret service agent and Republican pol who has tried — and failed — to capture high-profile elected seats in Maryland and Florida and is scheduled to speak at the Orlando GOP conference this summer.
The move follows the public furor that ensued in the wake of RPOF announcing D'Souza as a summit speaker on Monday. D'Souza in February disgraced himself after mocking students who survived the Marjory Stoneman Douglas High School shooting. In one instance he tweeted, "Worst news since their parents told them to get summer jobs," over a photo of students crying after the Florida House did not approve a motion to consider an assault weapons ban in the wake of the Parkland massacre.
FDP is now attempting to shift criticism to Bongino — for the same reason.
It looks like a bit of a stretch.
The party claims Bongino "like D'Souza, has a record of publicly disparaging Marjory Stoneman Douglas students." A news release from the Democrats cites a Daily Beast article recounting a Bongino appearance on Fox News. Writer Matt Wilstein titled the piece, "Fox News Mainstreams Conspiracy Theory About Parkland Students."
The article sources Bongino's February conversation with host Tucker Carlson. A quick review shows his remarks pale in comparison to D'Souza's; he questioned the media's focus on MSD students' takes on gun issues, such as "supply-side control measures for guns" (something they likely don't know much about, he added at the time), and suggested a liberal bias exists in mainstream media.
"The media is focused more on a teenager's expertise in supply-side control measures for guns, which, Tucker, let's be candid, they probably have not studied a very complicated, layered issue," Bongino, who has a segment on a network associated with the National Rifle Association, told Carlson.
Bongino's comments raised brows, but by no means did he outright mock MSD students like D'Souza did.
Still, the Democrats appear to be taking the bit and running with it. Perhaps because Bongino doesn't evoke the best in the Sunshine State. His expletive-fueled tirade against a prominent POLITICO Florida reporter in 2016 made national headlines and preceded his third-place finish in the GOP primary in that year's race for a Southwest Florida congressional seat.
The Democrats also are using it as a means to call out Republican gubernatorial candidate and U.S. Rep. Ron DeSantis, who appeared alongside Bongino Tuesday on Fox's "Hannity" with host Sean Hannity. The discourse focused on the Robert Mueller investigation.
FDP noted that DeSantis still hasn't denounced D'Souza's planned summit appearance (Gov. Rick Scott and DeSantis' primary opponent Adam Putnam have, per POLITICO).
And by compiling all the context, FDP was able to churn out some calculated spin.
"Ron DeSantis has refused to denounce Dinesh D'Souza's cruel rhetoric and now he's showing up on TV with NRA TV contributors who spread conspiracy theories about Marjory Stoneman Douglas," said FDP spox Kevin Donohoe. "The fact is the Republican Party of Florida and the far right fringe have completely merged. By Refusing to withdraw from the Sunshine Summit, Putnam and DeSantis are both condoning D'Souza and Bongino's cruel conspiratorial rhetoric."