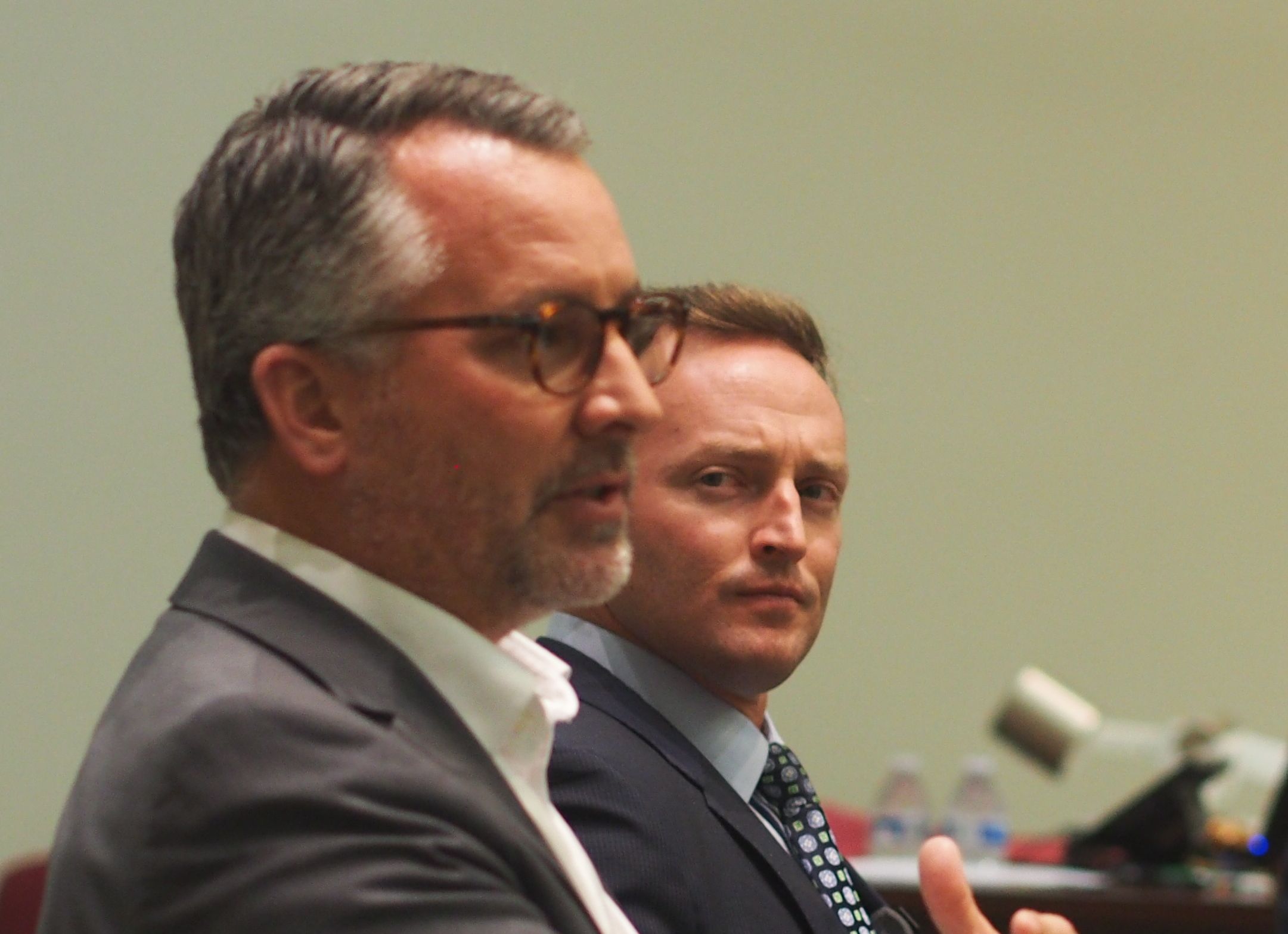 A newly commissioned poll suggests that Democratic voters are seriously interested in a "unity" ticket that would be led by former U.S. Reps. Patrick Murphy, a Democrat, and David Jolly, a Republican, in Florida's gubernatorial race.
The poll's more significant ramification, however, may be that Florida's Democrats may prefer a compromising moderate Democrat to a staunch progressive idealist.
The poll by Frederick Polls, an outfit that Politico points out was Murphy's pollster, puts a Murphy-Jolly ticket atop the Democratic field, taking 21 percent, compared with 17 percent for Philip Levine and 12 percent for Gwen Graham, with Andrew Gillum and Chris King showing in for support.
Yet the result might be more about Florida Democrats desire to see unity in the spirit of "getting things done" than any explicit support for Murphy and Jolly, who've been dropping hints about a unity ticket after spending much of the past year touring together on a bipartisan two-man show against hyperpartisan politics.
The question as Frederick Polls, of Arlington, Va., posed it was:
"Some people are urging Patrick Murphy to run for Governor and pick David Jolly, a moderate and independent former Republican Congressman, as his Lt. Governor running mate. They say it would be a clear sign Murphy would be a different kind of Governor who would work together with reasonable Republicans in Tallahassee to set aside Florida's old, partisan politics and get things done for Florida. In this case, who would you vote for in the Democratic Primary for Governor?"
The survey was of 750 likely Democratic primary voters, taken April 23-28 through a mixture of landline and cellphones.
Murphy and Jolly both ran for the U.S. Senate two years ago. Jolly, who was then a Republican Congressman from Clearwater, pulled out when U.S. Sen. Marco Rubio decided to run for re-election after all, while Murphy, then a Democratic congressman from Palm Beach Gardens, lost to Rubio in the general. Since then, the two have united in their message that partisan politics have ruined Congress, touring college campuses and other venues in Florida and nationally.
The central question that put a Murphy-Jolly ticket atop the Democratic field was not the only one suggesting that Florida's Democratic voters want someone seeking the middle.
Voters picked, 70-22, "a moderate Democrat who is willing to work together with reasonable Republicans to get things done," over "a who is committed to fighting for true progressive policies without compromise."
Before they were asked about the unity ticket the voters were asked just about the four announced candidates, plus Murphy, and Murphy finished tied with Graham for second, with 14 percent, while Levine grabbed 20 percent.
Even with that, and with Gillum and King, 44 percent of voters still declared they are undecided.