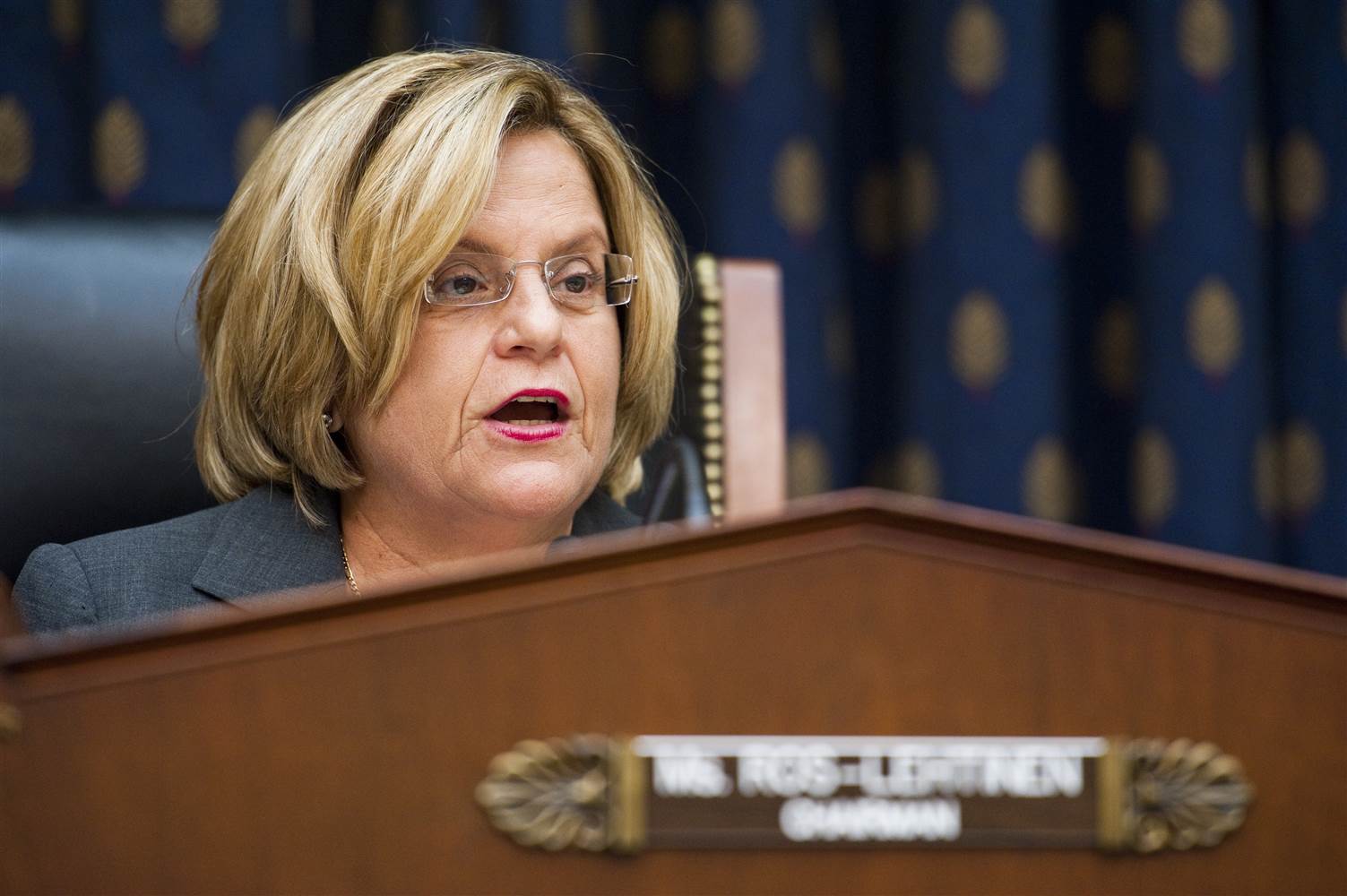 U.S. Rep. Ileana Ros-Lehtinen called on the Donald Trump administration to secure the release of five American hostages held by Iran, following the release last week of hostages held by North Korea.
Ros-Lehtinen made the plea in a speech on the House floor, saying the time for talk from the administration is over.
All five captives were detained or imprisoned before Trump's election. But Ros-Lehtinen says their release still deserves the president's attention.
"The White House has said this is a priority, to release all unjustly detained persons in Iran," Ros-Lehtinen said. "President Trump spoke about how this would not happen if he were president. So it is time for President Trump to make that a reality."
Most of the hostages have been detained for about two to three years. Both Nizar Zakka and Siamak Namazi were taken captive in 2015. Siamak's father, Baquer Namazi, was captured in 2016, as was Princeton student Xiyue Wang.
Bob Levinson, the fifth hostage identified by Ros Lehtinen, was taken back in 2007.
Ros-Lehtinen said she had spoken with the family of Zakka, who noted his struggles since being detained.
"Nizar has gone on hunger strikes about a dozen times since first being detained in 2015." She noted the other prisoners were likely not faring much better. "The mental, physical, and psychological abuse that these individuals must be undergoing is beyond comprehension."
Last week's release of three prisoners held by North Korea was part of a larger series of negotiations happening with the reclusive regime, though those negotiations may be on the rocks as of now.
President Trump's relationship with the Iranian government is even more tenuous, as he recently announced America's withdrawal from the nuclear agreement negotiated under the Barack Obama administration.
Babak Namazi, brother of Siamak and son of Baquer, says he wasn't sure how Trump's move to pull out the agreement would affect the likelihood of the hostages' release.
Speaking to NPR, he said, "I have no personal views on the [nuclear agreement]. When it was entered into, my brother was taken, and he remains taken with my father. And as we exit, my family's still there."
Ros-Lehtinen urged European countries who are still party to the agreement to make the hostages' release a priority in all future nuclear discussions.
"We have to increase the pressure using all levers that we have, and we have to bring these brave individuals home."
On @HouseFloor I urged the Admin to prioritize the release of American hostages held in #Iran, @FreeNizarZakka @FreeTheNamazis @HelpBobLevinson @FreeXiyueWang. POTUS brought home three Americans from #NorthKorea, now we must bring these individuals home pic.twitter.com/9I669xNHvL

— Ileana Ros-Lehtinen (@RosLehtinen) May 16, 2018