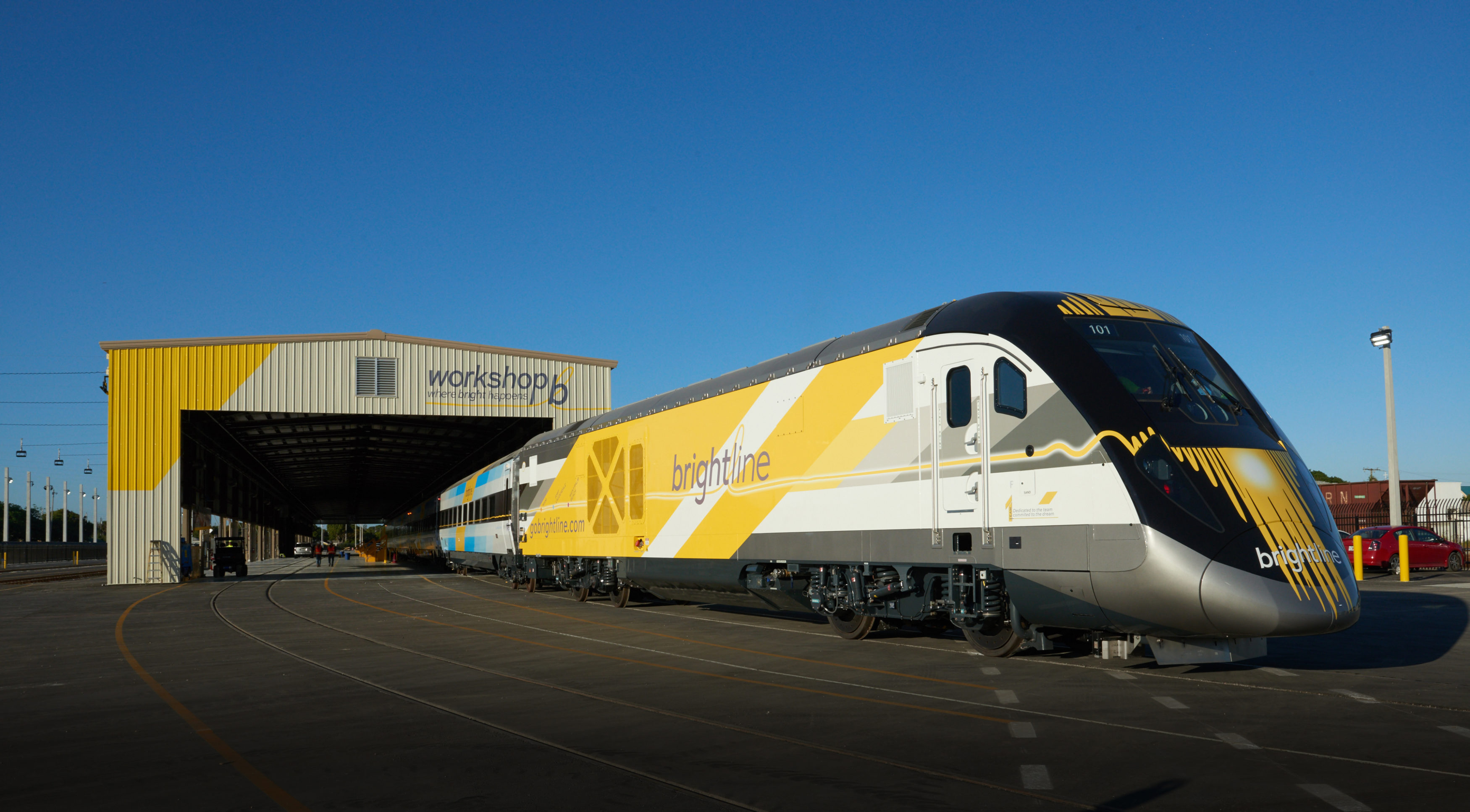 Contending that there are statutory problems with the federally authorized bonds All Aboard Florida intends to use to finance its Orlando Brightline train expansion, U.S. Reps. Brian Mast, Bill Posey, Ron DeSantis and Matt Gaetz are urging the federal government to suspend the authorization.
At issue is $1.15 billion worth of private activity bonds that the U.S. Department of Transportation signed off on, allowing All Aboard Florida to get tax exemption status to lower interest rates on bonds it wants to issue for construction of the West Palm Beach to Orlando phase for the company's private, higher-speed Brightline passenger train line.
North Carolina Republican U.S. Rep. Mark Meadows, chairman of the House Oversight and Government Reform Committee's Subcommittee on Government Operations, wrote and sent a letter last week to U.S. Transportation Secretary Elaine Chao, with the four Florida Republican congressmen signing on.
The letter includes an assertion that the department's approval of the bonds for All Aboard Florida "amounts to blank-check authority." The letter also includes an apparent veiled threat from Meadows, the powerful chairman of the House Freedom Caucus: "Please consider carefully the damage to the future of PABs that results from continuing this allocation."
Mast, of Palm City, and Posey, of Rockledge represent areas that the train would be passing through and have been adamant opponents of it. They spoke April 19 at a hearing on the bonds before the House Government Operations subcommittee. DeSantis, of Ponte Vedra Beach, is a member of that subcommittee and a Republican candidate for governor. Gaetz, of Fort Walton Beach is, like Meadows and DeSantis, a close ally of President Donald Trump.
Brightline wants to upgrade the tracks from West Palm Beach to Cocoa and build new tracks from Cocoa to the Orlando International Airport, and start higher-speed train service, running up to 110 mph between West Palm Beach and Cocoa, and up to 120 mph between Cocoa and Orlando, by the early 2020s.
The proposal has received some sharp opposition along Florida's Treasure and Space Coast regions, through which the trains would roll but not stop. Mast and Posey represent much of that area.
Brightline has contended throughout that it has followed all federal rules and received the approval through appropriate processes, and that courts which reviewed the financing have agreed.
In the April 19 subcommittee hearing, Meadows, Mast and Posey raised questions about whether All Aboard Florida and the Brightline train should have qualified for the private activity bonds program, while federal transportation and company officials assured that it did and explained why it was approved. The trio of congressmen and a couple of others on the committee challenged the departments' interpretations of rules and laws behind the program, charging that those interpretations appeared to them to be in conflict with what Congress had intended.
Meadows demanded more information. Others have too, subsequently, including Florida's Republican U.S. Sen. Marco Rubio.
"Given the ongoing review by the Subcommittee on Government Operations, and given the number of yet-to-be answered questions relating to this issue, we the undersigned Members of Congress respectfully urge you to use your authority to suspend the allocation of the AAF PABs until the hearing record is complete and the Subcommittee has reviewed the addition information it expects to receive," Meadows letter to Chao states.
"Failing to do so compromises the integrity of the entire PAB program, and we cannot support what amounts to blank-check authority for this program," the letter continues. "Please consider carefully the damage to the future of PABs that results from continuing this allocation."