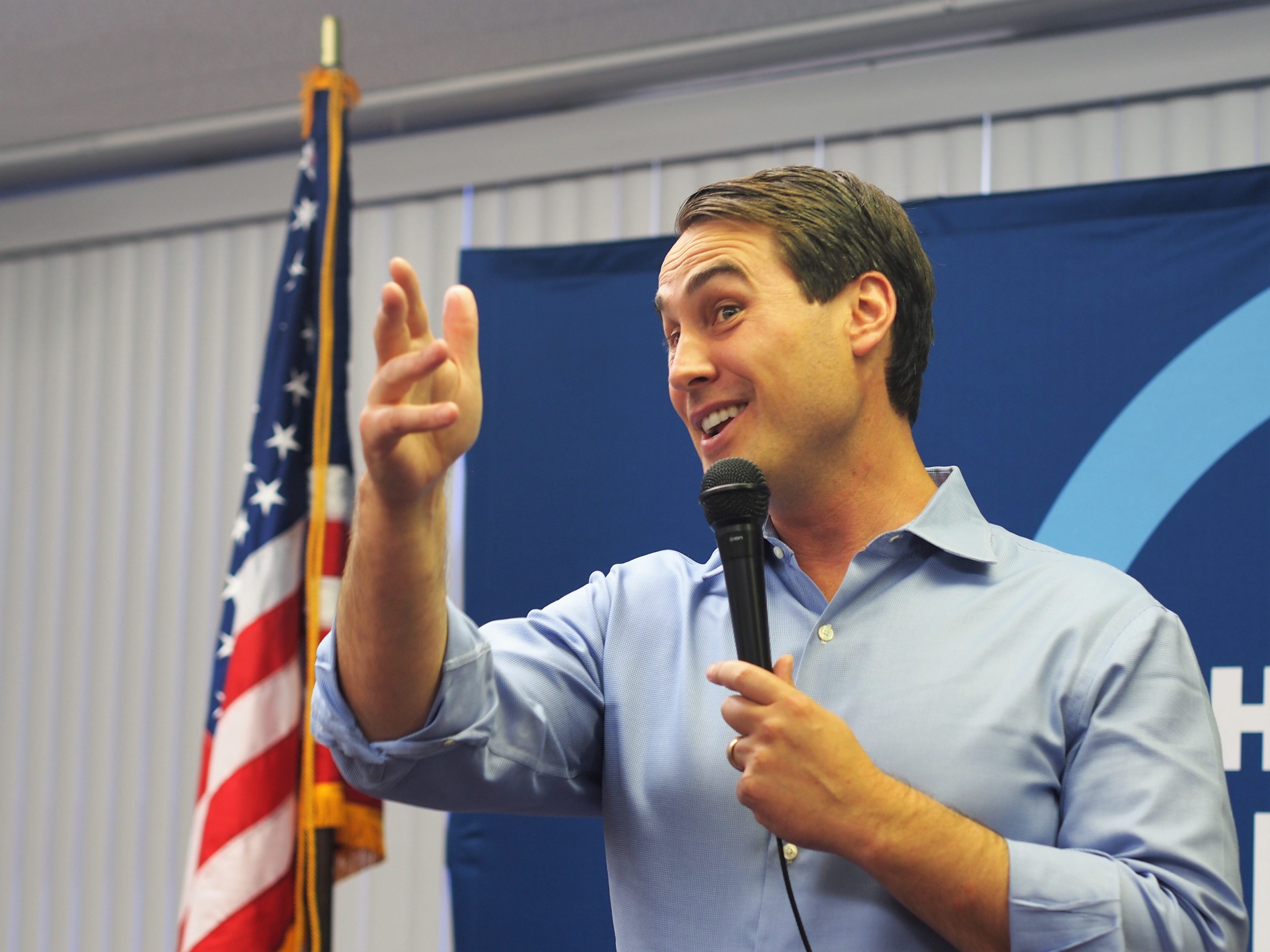 Democratic gubernatorial candidate Chris King is promoting Stephanie McClung to deputy campaign manager and adding two new staff members, the campaign announced Tuesday.
McClung had been serving as finance director. She was a deputy finance direct for former Gov. Charlie Crist's 2014 gubernatorial campaign, and for Crist's successful 2016 congressional campaign. She also had served as finance director at Ruth's List Florida.
Jada H. Smith of Clermont joins as the campaign's outreach coordinator. Smith served as chief operating officer of the Experience Christian Center in Orlando and has served as chief executive officer of Big Brothers Big Sisters of Central Florida and chief operating officer of the American Red Cross Mid-Florida Region.
Caitlin Lang of Winter Park will serve as Central Florida regional coordinator. Lang organized for Virginia Gov. Ralph Northam's 2017 gubernatorial campaign and was an organizer for Hillary Clinton's 2016 presidential campaign in Orlando.
"After launching our first TV spot and rolling out a bold and progressive criminal justice plan earning statewide praise, we're continuing to expand our campaign's presence across the state," Campaign Manager Zach Learner stated in a news release. "In this wide-open race for governor, Stephanie, Jada and Caitlin will help us share Chris's message of fresh ideas and new leadership and we're excited to have them on Team King."
King is battling with former Miami Beach Mayor Philip Levine, former U.S. Rep. Gwen Graham, and Tallahassee Mayor Andrew Gillum for the August 28 Democratic gubernatorial primary nomination. The leading Republicans are Florida Agriculture Commissioner Adam Putnam and U.S. Rep. Ron DeSantis.
Earlier this month, the King campaign announced the hiring of regional directors along the crucial I-4 corridor to lead the campaign's organizing and outreach efforts in Central Florida and the Tampa Bay area.