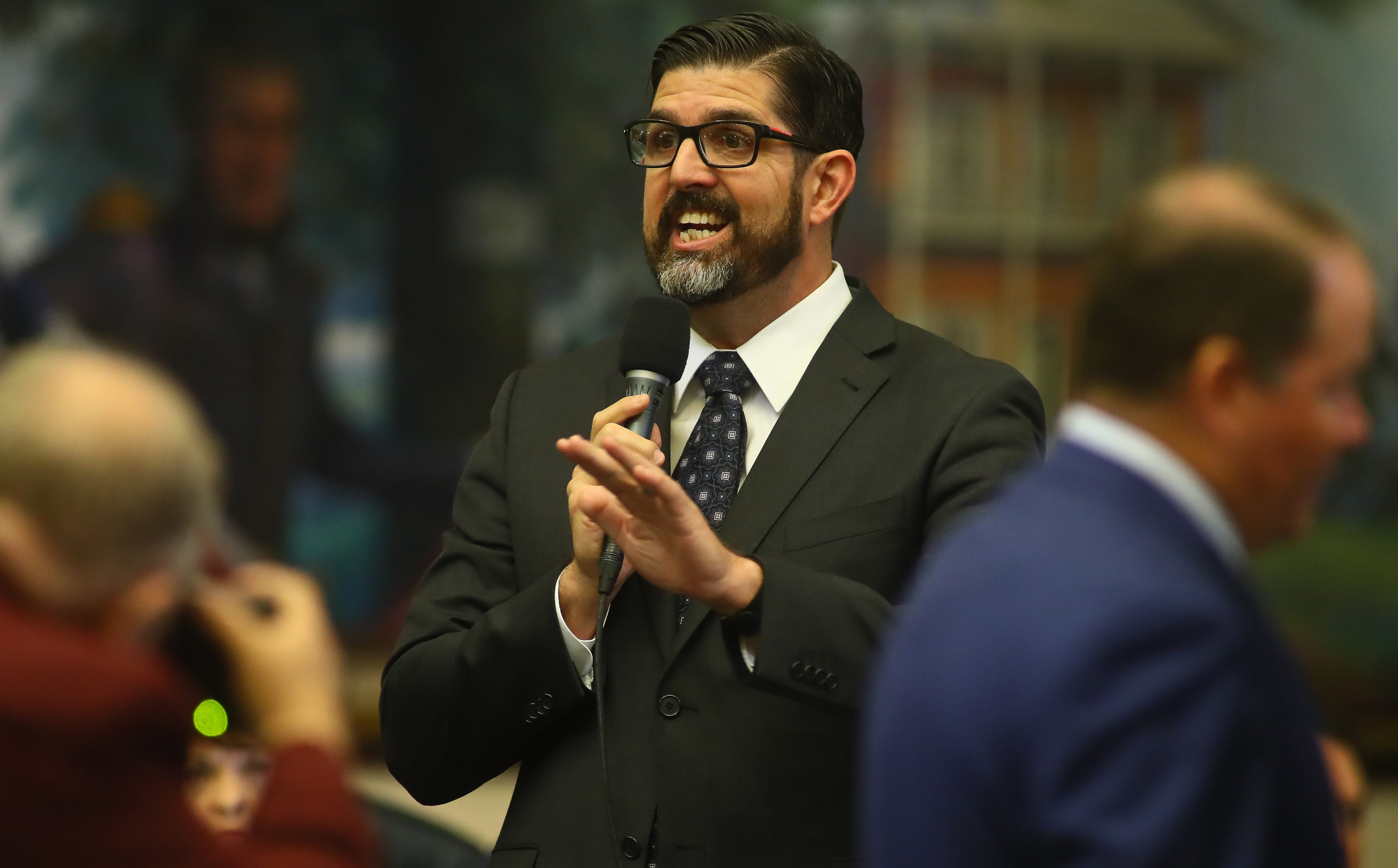 As Rene Garcia gets ready to leave the Florida Senate, he's now officially named Manny Diaz as his preferred replacement.
Diaz, who currently represents House District 103, elected to run for the seat held by Garcia, who is term-limited. Now, Garcia says the Diaz is the right man to take his place.
"Manny Diaz is a proven and effective leader," said Garcia. "I have worked with Manny for a number of years, and I know his dedication to his constituents and our community. His leadership on education issues as well as his consistent support for policies that strengthen our economy make him the right fit for District 36, and I'm proud to support him and encourage all District 36 voters to do the same."
That's the same message sent by a number of Miami-Dade County mayors who have thrown their support behind Diaz's campaign as well.
Garnering the support of the man he's looking to replace is certainly a big get, though the race for Senate District 36 appears all but over unless Alex Penelas or another big-name Democrat files within the next few weeks.
Diaz is the only Republican filed to run. His only declared Democratic opponent, Muhammad Amin has not listed a single donation so far with the Florida Division of Elections.
Diaz, meanwhile, has raised more than $500,000 between his campaign and political committee.
Diaz was grateful for Garcia's support. "For more than two decades, Rene Garcia has been an effective public servant," he said following news of the endorsement. "I am grateful for his friendship and support, and I'm honored by his vote of confidence in me."
Garcia served in the Florida House of Representatives from 2000 to 2008 before moving over to the Senate in 2010. He now chairs the Committee on Children, Families, and Elder Affairs and is Vice Chair of the Appropriations Subcommittee on Finance and Tax.
Diaz noted Garcia's years of political service, saying of the outgoing Senator, "He has a track record of outstanding leadership, and I look forward to continuing the excellent representation he delivered for District 36."