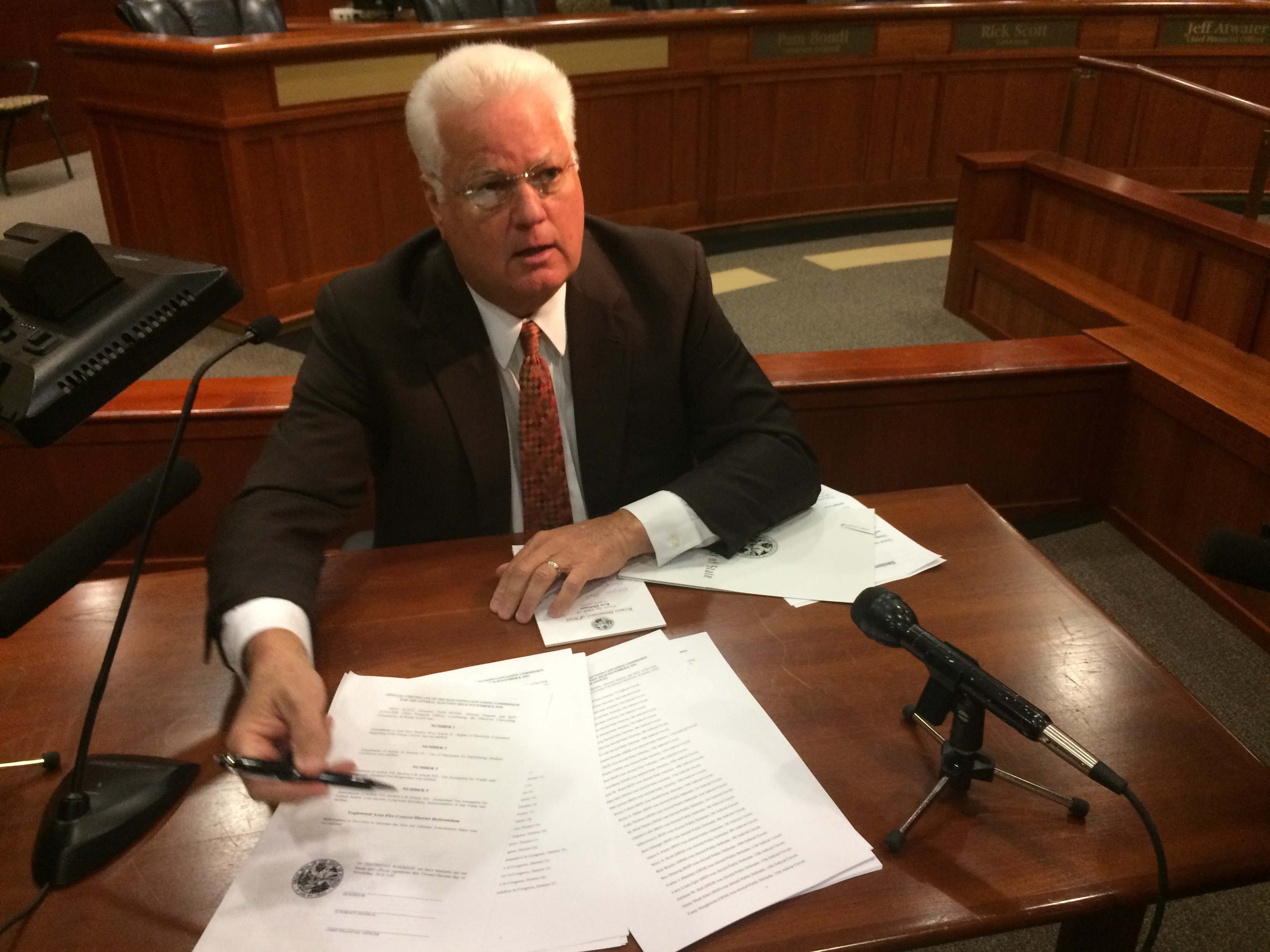 Secretary of State Ken Detzner has filed a Motion to Dismiss a lawsuit filed by House District 64 GOP candidate Terry Power, who is demanding incumbent state Rep. Jamie Grant be removed as a candidate, citing the state's term limits.
The Secretary filed to dismiss the lawsuit for "failure to state a cause of action, failure to join a necessary party, and lack or standing."
The main section discussing term limits states the following, but the entire motion has quite a bit of information in it as to why the motion should be dismissed:
"Where, as here, there is a five-month vacancy during the office holder's period of service, it cannot be said that the office holder will have served for eight consecutive years," the filing says.
"The phrase 'for eight consecutive years' denotes service for all of each consecutive year. If the Constitution had been written differently, so that it imposed term limits where an office holder will have served 'in eight consecutive years,' the meaning of the provision would be different…."
"It is clear from the face of Plaintiff's complaint that Rep. Grant is not prohibited from running for re­-election to the Florida House in 2018. This Court must dismiss."
Power has said he "believes the courts will agree with me on this important issue."
Florida voters approved term limits of eight years for members of the Legislature back in 1992; they did not generally become effective till 2000.
Grant was first elected in 2010, and has been re-elected three times to two-year terms. But he did not serve those four terms consecutively. (A separate recounting of that history is here.)
HD 64 covers a northwestern section of Hillsborough and some of eastern Pinellas County.
The 59-year-old Power is an Oldsmar-based certified financial planner. He has said that if elected, he'll donate his House salary to charities in the district.