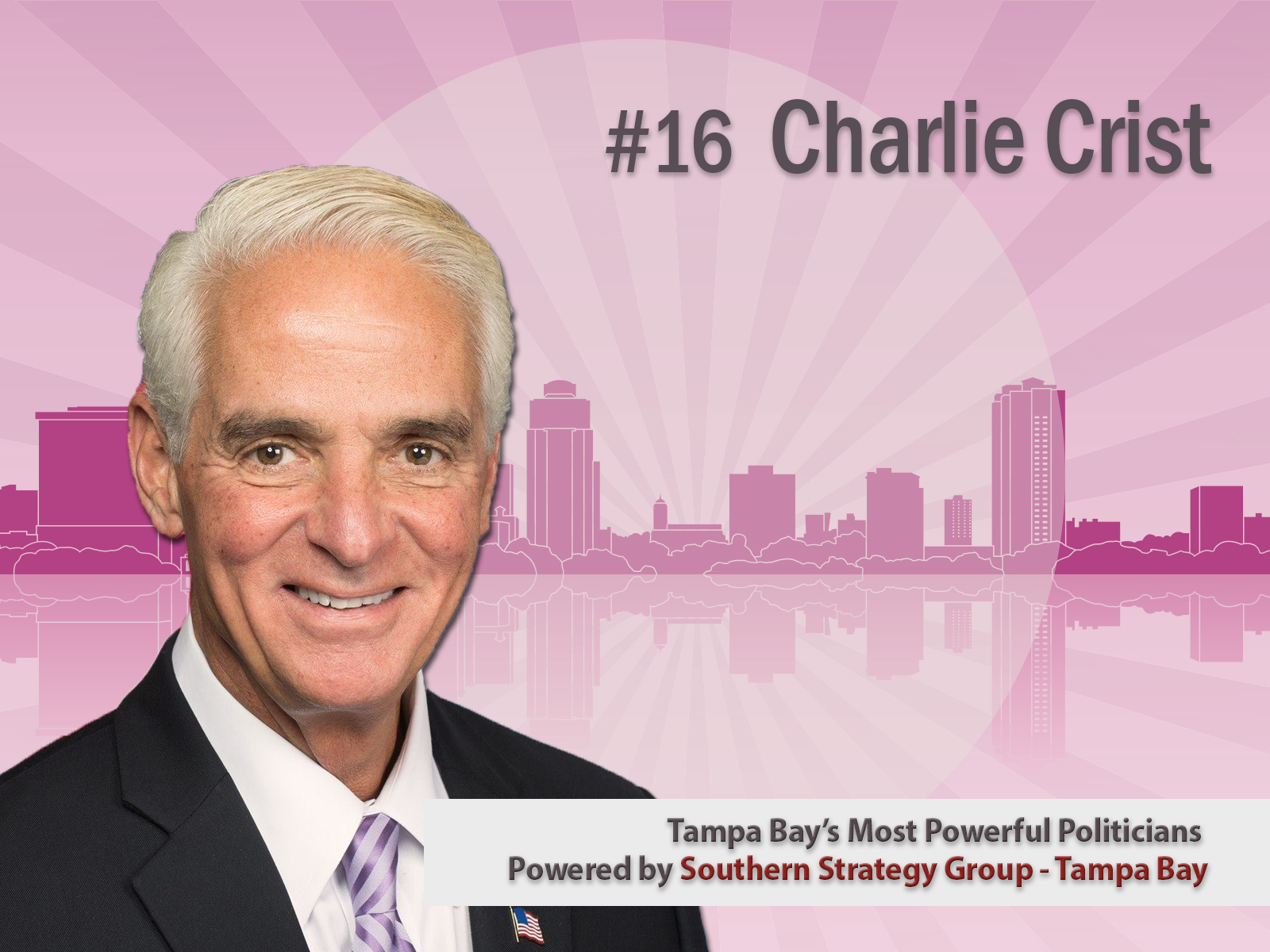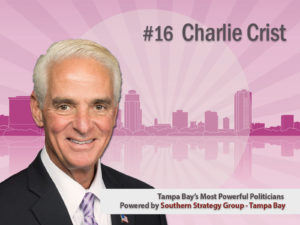 It's not often a freshman officeholder whose party is in the minority makes a most-powerful list. Although, politicians like U.S. Rep. Charlie Crist aren't exactly common, either.
The former Florida governor already had star power to spare when he narrowly defeated Republican incumbent David Jolly in the 2016 race for Florida's 13th Congressional District seat, which covers most of Pinellas County, save for its northernmost reaches.
The Republican-turned-NPA-turned-Democrat has had a busy year. He was a vocal critic of the GOP tax cut as well as his former party's attempts to chip away at the Affordable Care Act — his criticisms got the attention of the National Republican Congressional Committee more than once.
Crist, 61, was a highly visible backer of St. Petersburg Mayor Rick Kriseman in his uphill battle for re-election.
Whenever his constituents rally for stronger gun laws or a ban on offshore drilling, if he can be there, he will be. Crist is always at home speaking in front of a friendly crowd. That his presence behind the podium usually draws TV news cameras can't be a bad thing for a cause, either.
He's also got a knack for constituent service. Take freeFall Theatre in west St. Petersburg. After Hurricane Irma caused extensive damage to the roof of the performance space, Crist helped the theater company land a large Small Business Association loan to cover its repairs.
Although the tendency to try jump to higher office when it's opportune has earned him criticism more than once, Crist doesn't appear to be going anywhere soon. Rumors about a possible run for governor were DOA. last year. He started fundraising for re-election as soon as he took office, and with help from the likes of Nancy Pelosi, who recently headlined a fundraiser for him, Crist's war chest now exceeds $2 million. And despite the two unknown Republicans currently duking it out in a primary for a chance to challenge Crist, CD 13 will more than likely stay blue.
Crist's ranking fell somewhat this year; he was No. 13 on this list in 2017. That's understandable, given the limitations of being a first-termer and a member of the underdog party.
Joe Henderson's take: "He has a sweet gig, but how until he gets bored with being only one of 435 members of the U.S. House?"
For a complete explanation of how this list was created and who made up the panel that amassed it, please read here.