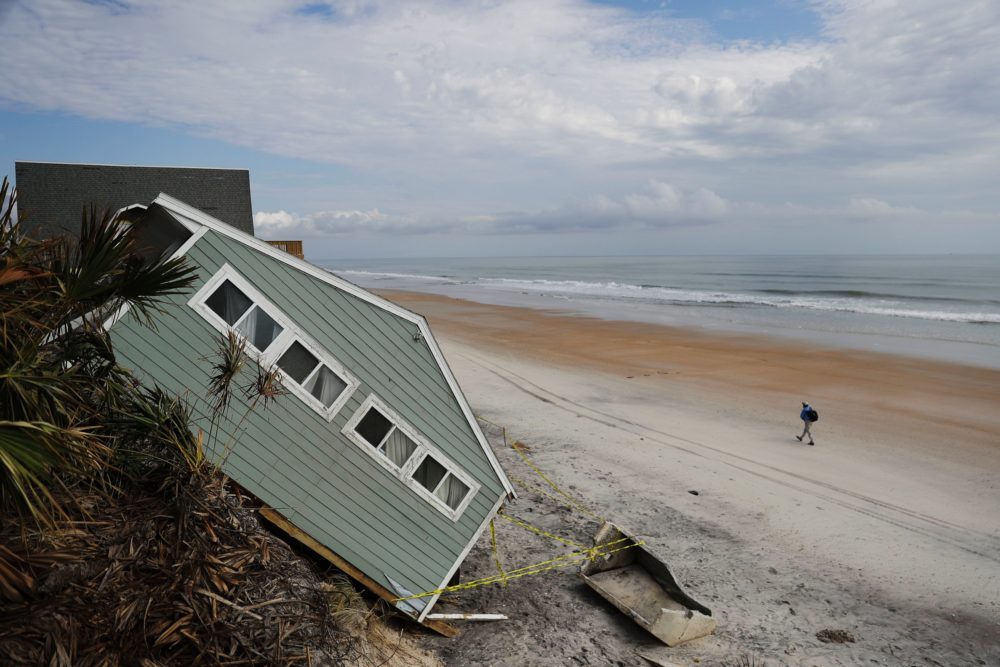 Hurricane Irma-related lawsuits surged at Citizens Property Insurance Corp. early this year, representing a nearly 50 percent increase in the company's litigation load compared to the same period in 2017.
More than 90 percent of those lawsuits originated in South Florida.
The state's insurer of last resort fielded 4,287 legal claims in January through April, the vast majority involving residential policies. Irma claims represented 60 percent of that litigation, according to a report delivered to Citizens' claims committee during a telephone conference call Wednesday.
The Category 4 storm hit the Florida Keys in September 2017 and then ran up the state's spine. It had generated 924,439 insurance claims in all as of April 6, of which 91 percent have been resolved, according to the state Office of Insurance Regulation. The monetary value exceeded $8.6 billion,
In nearly half of the lawsuits, policyholders hadn't disputed Citizens' adjustment decisions before filing, even though the company encourages them to update claims based on emerging information about the scope of their damage.
"These insured are just giving over the option and opportunity to further adjust the claim with us and just going straight to sue," Elaina Paskalakis, Citizens' vice president for claim litigation, told the committee.
Even so, more than half of the claims arrived within six months of a reported loss, a 9 percent increase compared to pre-Irma litigation.
"This is trending up despite the fact that insureds who filed suit and had representation at first notice of loss has decreased by almost 22 percent (currently 61 percent as compared to 83 percent pre-Irma) as many insureds reported their own losses," the report says.
Vendors holding assignment of benefits agreements filed 9 percent of the lawsuits. Citizens — along with other insurers, business more broadly, and officials in the insurance office — blame abusive AOB practices for inflating monetary demands and litigation.