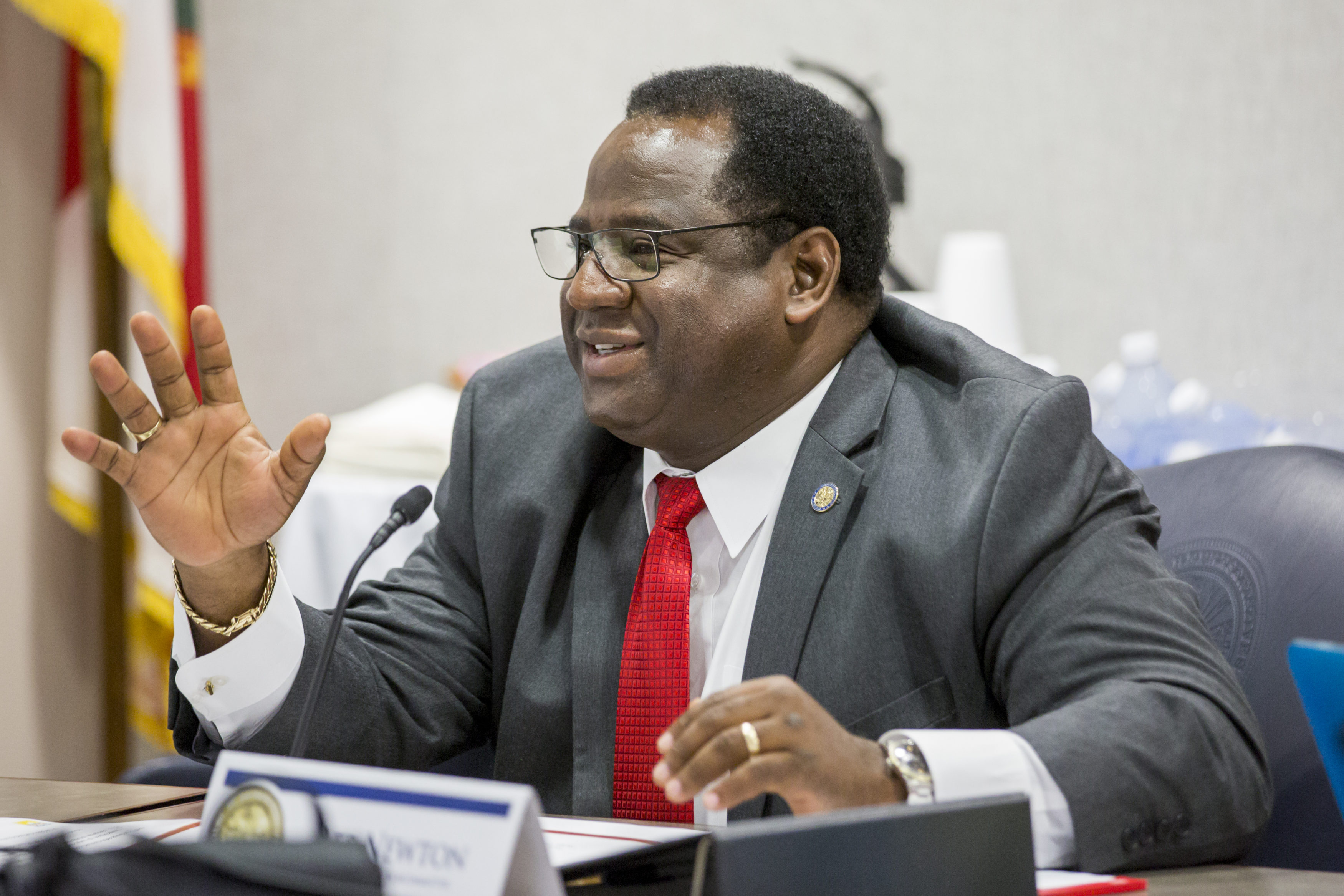 Democratic Rep. Wengay "Newt" Newton will host a town hall meeting later this month to field questions from his constituents in the Pinellas part of House District 70.
The June 28 event will be at the Enoch Davis Recreational Center in St. Petersburg, 1111 18th Ave. South, from 5:30 p.m. to 7:30 p.m. HD 70 residents looking for more information on the town hall can call up Newton's district office at 727-892-2468.
The upcoming town hall continues Newton's trend of being an accessible lawmaker — the former St. Petersburg City Council member has already held three such meetings since the 2018 Legislative Session wrapped in mid-March.
Though more than half of his constituents live in Pinellas County, he also represents slices of Hillsborough, Manatee and Sarasota counties. He met with the Sarasota crowd on April 19, followed by a May 10 stop in Palmetto and a May 31 town hall in Ruskin.
Newton was elected to the Florida House in 2016, succeeding now-Sen. Darryl Rouson. He took 62 percent of the vote in the Democratic primary before cruising past a Republican challenger with 76 percent of the vote on Election Day.
Despite those landslide wins two years ago, Newton faces some opposition in his quest for a second term.
Democrat Vito Sheeley filed to challenge Newton in July 2017 and Keisha Bell made it a three-way primary race when she entered at the beginning of February.
Newton has so far held them at bay in the money race, with total fundraising of about $33,000 and $23,000 on hand at the end of May. That puts him ahead of the combined totals for his two challengers in both metrics.
The town hall flyer is below.