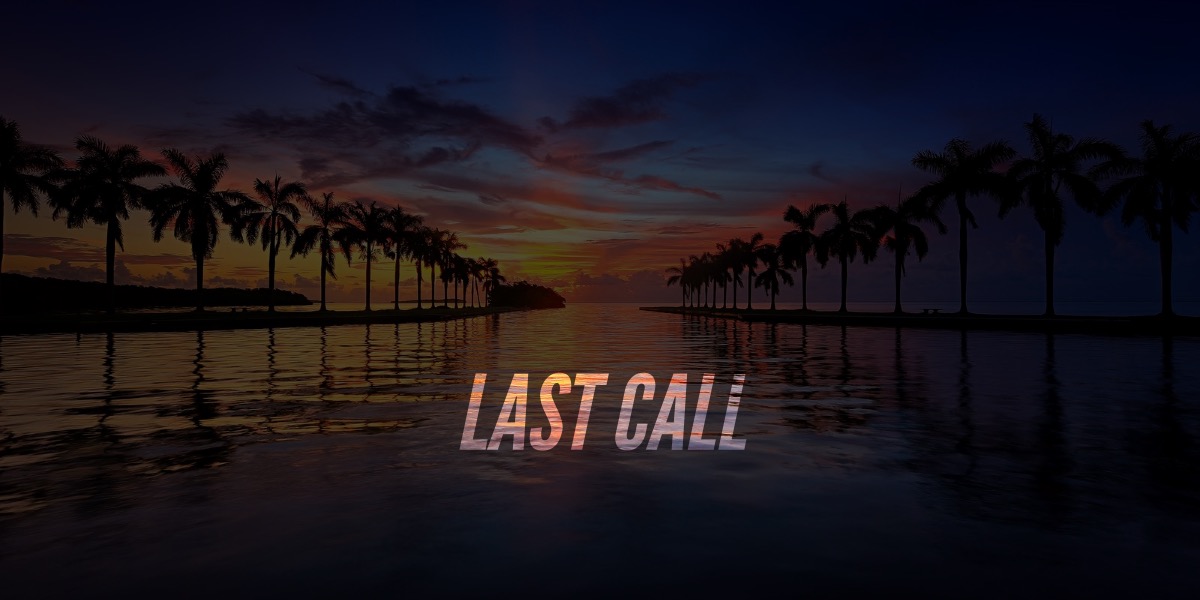 Last Call — A prime-time read of what's going down in Florida politics.
First Shot
Lawyers had until this afternoon to file recommendations as to how an administrative law judge should rule in a bid protest over the statewide law enforcement radio system.
Attorneys for Harris Corp., Motorola Solutions and the Department of Management Services (DMS) argued the case last month before Administrative Law Judge J. Bruce Culpepper in Tallahassee.
Culpepper's request for recommended orders likely signals he's close to a decision. His recommended order goes to DMS Secretary Erin Rock, who can adopt it, modify it, or reject it entirely. Any further challenge would go to the 1st District Court of Appeal.
Melbourne-based Harris had challenged the award to Motorola this March to take over the Statewide Law Enforcement Radio System, or SLERS, which Harris had since September 2000 and lost.
As we previously reported, "The awarding of the new contract concluded almost three years of bureaucratic and legislative infighting, with some lawmakers — often benefiting from political contributions — backing one side over the other."
The deal is potentially worth in the hundreds of millions of dollars.
Harris' attorney raised the issue of radio towers and how their quantity and quality of service is paramount to officer and public safety. But Motorola's legal counsel said his client's superiority in communications technology essentially means the company can do more with less.
The filings due today had not added to the docket as of late afternoon.
Evening Reads
"'I do not favor separating families,' says Rick Scott in slight break with Donald Trump" via Marc Caputo of POLITICO Florida
"As Bill Nelson fights for political life against Rick Scott, concerns grow among Democrats" via Alex Leary and Steve Bousquet of the Tampa Bay Times
"Marco Rubio campaign manager: The GOP no longer has an 'ideological compass'" via Jon Ward of Yahoo News
"New Rick Scott attack ad bashes 'negative' Bill Nelson" via Scott Powers of Florida Politics
"Most of Gwen Graham's $14.4M net worth comes from stock in family company" via Matt Dixon of POLITICO Florida
"Lois Frankel, heading for Mexico border, calls Donald Trump immigration policies 'racist'" via George Bennett of the Palm Beach Post
"Jared Moskowitz endorses David Richardson in CD 27" via Ryan Nicol of Florida Politics
"Appellate court puts hold on smokable medical marijuana" via Jim Rosica of Florida Politics
"Attorney: Daytona roller coaster riders will have lifelong injuries" via CBS Miami
"South Florida activist is 2-0 at the Supreme Court after First Amendment victory" via Alex Daugherty of the Miami Herald
Quote of the Day
"Children shouldn't be used as a negotiating tool. @realDonaldTrump should end this heartless policy and Congress should get an immigration deal done that provides for asylum reform, border security and a path to citizenship for Dreamers." — Former Florida Gov. Jeb Bush, a Republican, tweeting Monday.
Bill Day's Latest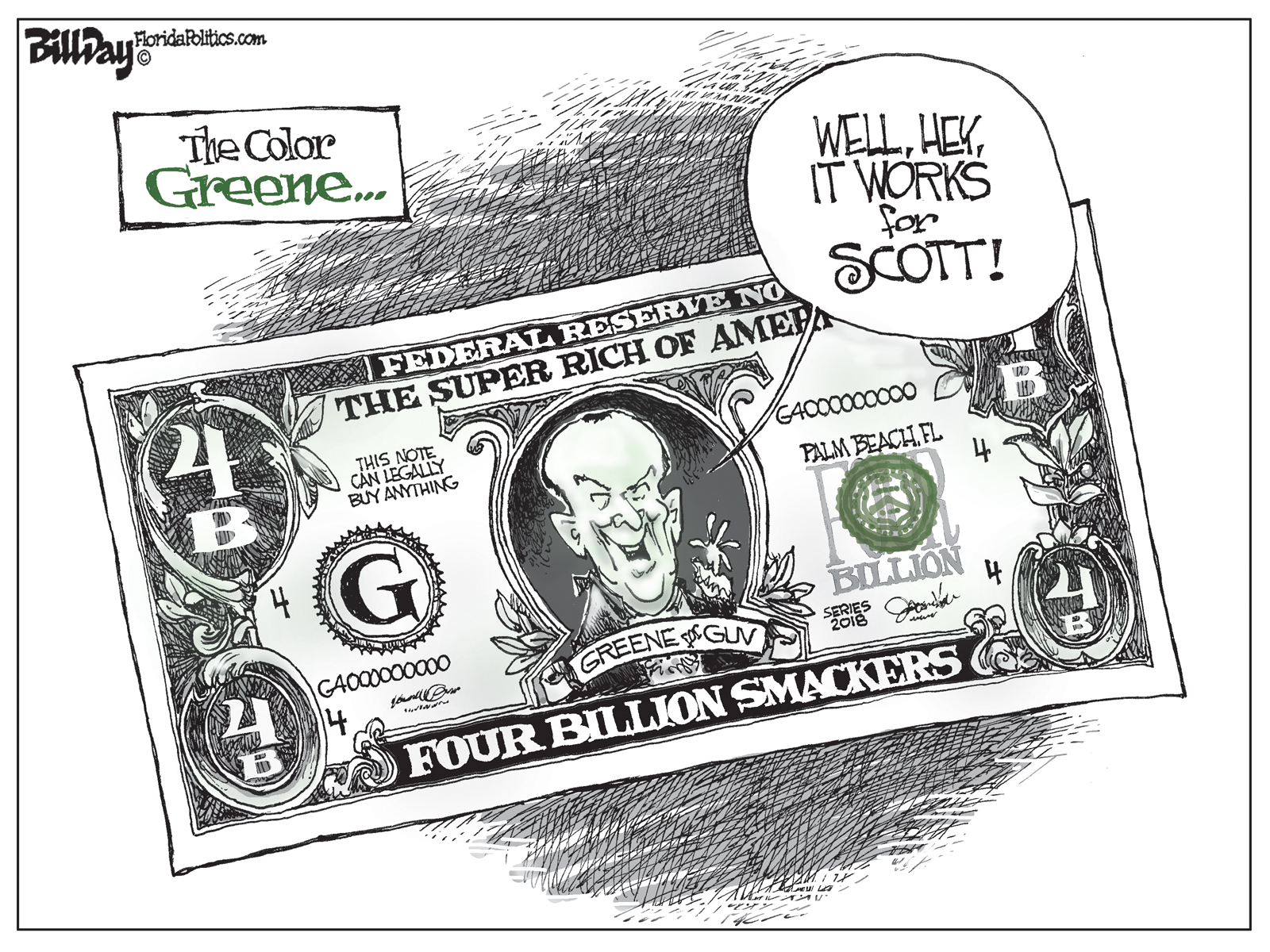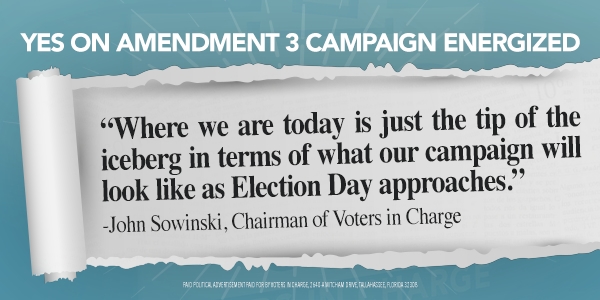 Breakthrough Insights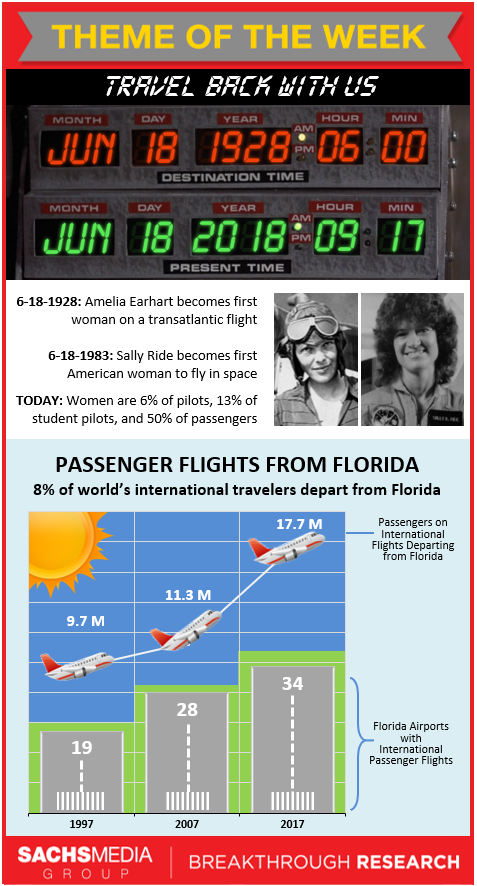 Wake Up Early?
The Florida Fish and Wildlife Conservation Commission will open a two-day meeting with discussions about issues such as new rules for airboat operators who have commercial passengers. That's at 8:30 a.m. Hyatt Regency Sarasota, 1000 Boulevard of the Arts, Sarasota.
Committees of the Citizens Property Insurance Corp. Board of Governors will hold a series of meetings in advance of a full board meeting Wednesday. Meetings start at 11 a.m., Sheraton Orlando North, 600 North Lake Destiny Dr., Maitland.
Javier Enriquez, a candidate in Miami-Dade County's House District 114, and Annie Martinez, a candidate in House District 119, are slated to speak to the Old Cutler Republican Women's Club. That's at noon, Brio Tuscan Grille, 8888 S.W. 136th St., Miami.
The Florida Public Service Commission will consider a draft report about utilities' hurricane preparedness and restoration activities. That's at 1:30 p.m., Betty Easley Conference Center, 4075 Esplanade Way, Tallahassee.
Republican gubernatorial candidate Adam Putnam will hold an announcement with Walton County Sheriff Michael A. Adkinson, Jr., Washington County Sheriff Kevin Crews, Bay County Sheriff Tommy Ford, Gulf County Mike Harrison and Liberty County Sheriff Eddie Joe White. That's at 2:30 p.m. Central time, Roberts Hall, 831 Florida Ave., Lynn Haven.
First Lady Ann Scott will be honored during a reception hosted by the Women's Republican Club of Naples Federated, the Republican Women of Southwest Florida Federated and the Southwest Florida Young Republicans. That's at 3 p.m., The Continental, 1205 Third St., Naples.
The Florida Public Service Commission will hold a customer meeting about proposed increases in water and wastewater rates for Orchid Springs Development Corp. in Polk County. That's at 6 p.m., Chain O' Lakes Complex, 210 Cypress Gardens Blvd. West, Winter Haven.
Former Miami Beach Mayor and Democratic candidate for Governor Philip Levine will speak at the monthly meeting of the Democrats of South Dade Club. That's at 7:45 p.m., Unitarian Universalist Congregation of Miami, 7701 SW 76th Ave., Miami.