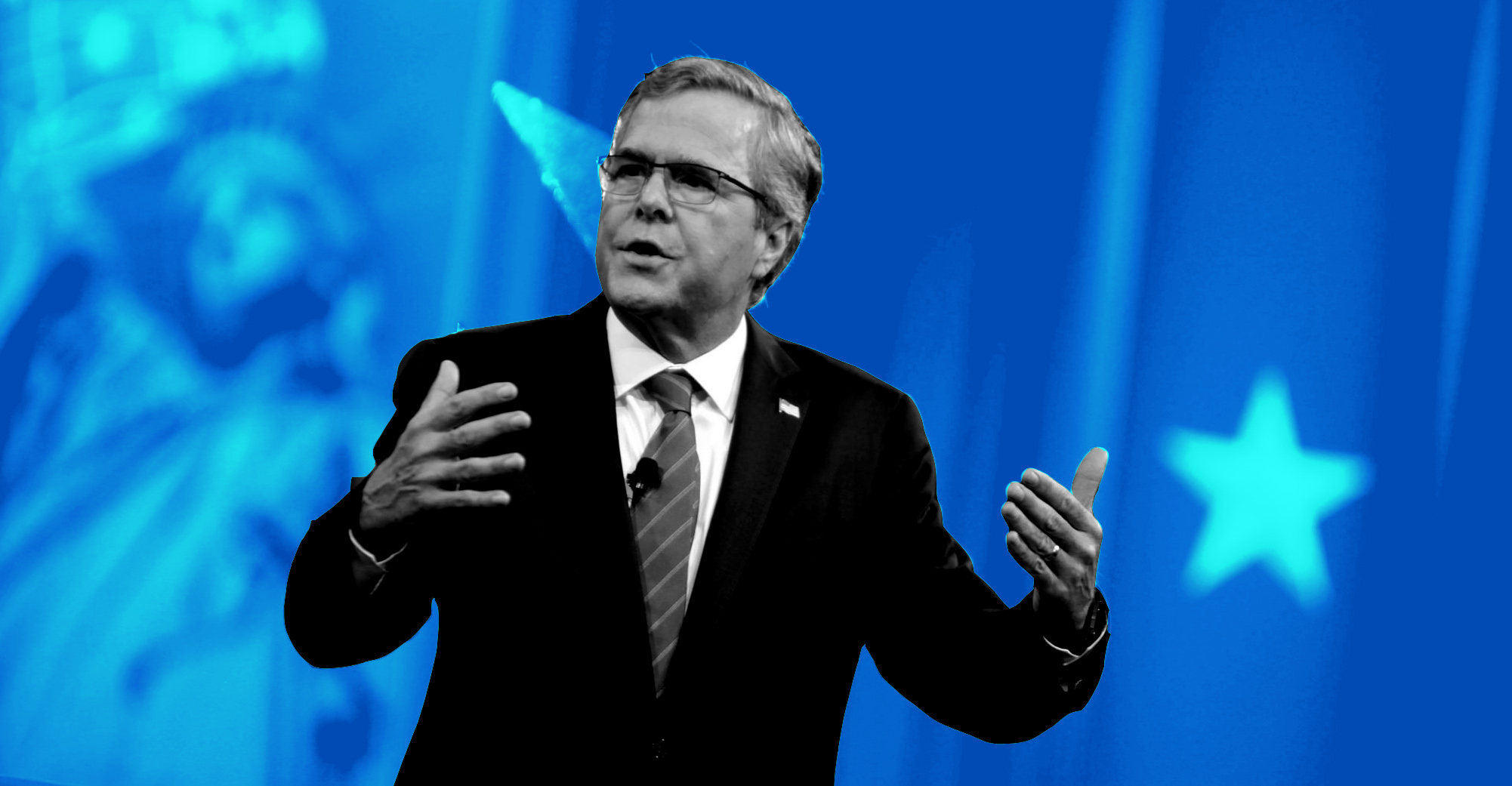 On Monday, criticism of President Donald Trump's policy of migrant family separation at the Mexican border poured in, finally, from Republicans.
The policy involves warehousing immigrant children in former Walmarts and other holding areas. Tent cities for overflow have been proposed.
In the last six weeks, 2,000 migrant children — at least — have been separated from their families, with many of them lacking the ability to understand what is being done to them.
Multiple Senate Republicans (though not Marco Rubio) have decried the policy, as did former First Lady Laura Bush and current First Lady Melania Trump.
Late Monday morning, former Gov. Jeb Bush weighed in on Twitter.
Children shouldn't be used as a negotiating tool. @realDonaldTrump should end this heartless policy and Congress should get an immigration deal done that provides for asylum reform, border security and a path to citizenship for Dreamers. https://t.co/OOjv0vNeVg

— Jeb Bush (@JebBush) June 18, 2018
Bush alludes there to the theory that forced separations of children from the age of infancy on up from parents are being used by President Donald Trump as a mechanism to get funding for wall expansion on the Mexican border.
South Florida Rep. Mario Diaz-Balart joined Bush in harshly condemning the practice, calling it "totally unacceptable, for any reason" and "unconscionable."
We cannot allow for this to continue happening, and it must stop. I continue to work with my colleagues to ensure that the provision included in this week's immigration bill puts an end to this cruel practice.

— Mario Diaz-Balart (@MarioDB) June 18, 2018
Bush and Diaz-Balart break with other elected Florida Republicans who, when asked very directly in recent days, couldn't be brought to condemn what the former Governor calls a "heartless" practice.
Both Gov. Rick Scott and Agriculture Commissioner Adam Putnam have fallen far short of expressly condemning the practice, saying that warehousing migrant minors wouldn't be necessary if the immigration system weren't "messed up," with "secure borders" being the only possible fix.
Rep. John Rutherford offered the most explicit defense of the Trump policy.
"However, if they come across the border illegally, the parents have broken the law. Just like an individual here in Jacksonville when I was sheriff, if he broke the law, I put him in jail. That separated him from his children," Rutherford added.
Rutherford also posited that there was an essential humanity in the treatment of these children.
"If you look at the way they're being housed, they're being fed, they're being taken care of. They have playrooms, I understand. All of that — they're not in prison," Rutherford said, adding that they "shouldn't be put in prison" with their parents.
"You certainly don't want them housed with pedophiles and others who might be in that situation," Rutherford noted.