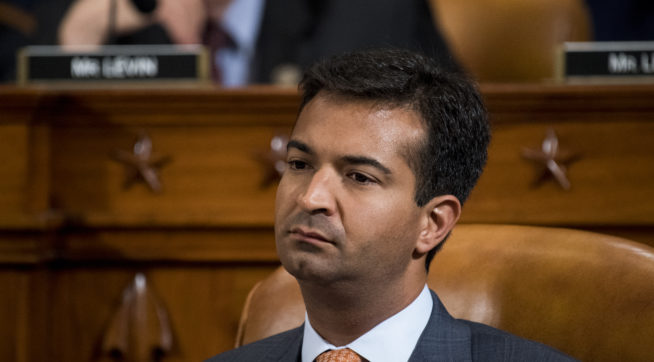 A trio of Florida congressmen toured a migrant housing facility in Cutler Bay Monday, with Rep. Carlos Curbelo noting the children appeared to be treated "exceptionally well" and "were smiling, they were happy." That's according to a report from The Associated Press.
Curbelo was joined by fellow Republican Rep. Ileana Ros-Lehtinen. The visit to Catholic Charities Boystown was bipartisan, however, as Democratic Rep. Debbie Wasserman Schultz also attended.
About 70 children are being housed at the facility. Curbelo says 22 of those children have been separated from their parents.
According to the AP, Curbelo said the center is "doing a good job" of caring for those separated children.
But he also made clear in comments to CBSMiami that he opposes the overall practice, and is looking for a legislative fix to stop it in the future.
"We want to end this policy permanently," said Curbelo. "For that, we need legislative action. We need changes in the law so that this situation never happens again in our country."
President Donald Trump's administration instituted the policy but was forced to change course via an Executive Order last week after members of both parties harshly condemned the separation of children from their parents. Polls showed a majority of voters were also against the practice.
Trump administration officials were contradictory over the aim of the practice. Multiple officials said they hoped the separation of children would deter parents from trying to enter the country illegally. Others denied the policy even existed.
Though Trump's new EO ostensibly stopped the separations in the future, his administration has received criticism over exactly how children already separated would be reunited with their families.
Speaking on the children housed in Cutler Bay, Curbelo said, "We received confirmation from the administrators here at this facility that already, some of the children that were housed here are on their way to being reunited with their parents, and that is good news."
Ros-Lehtinen joined Curbelo's assessment in calling the facility "well run." She also added, "Congress must act swiftly to correct this wrong so that these innocent kids can be reunited with their families."
Legislation could permanently solve the issue by mandating families be kept together and allocating resources to house them.
A law would help take the issue out of the president's hands, which would be a welcome answer for Ros-Lehtinen. She had strong words for Trump in comments made last week on Twitter, saying he "has heard wailing of children in its centers and president is set to take action weeks after controversy erupts. We must govern with brains and heart. Families must never be separated at the border. @potus broke it + he owns this mess. Don't pass the buck."