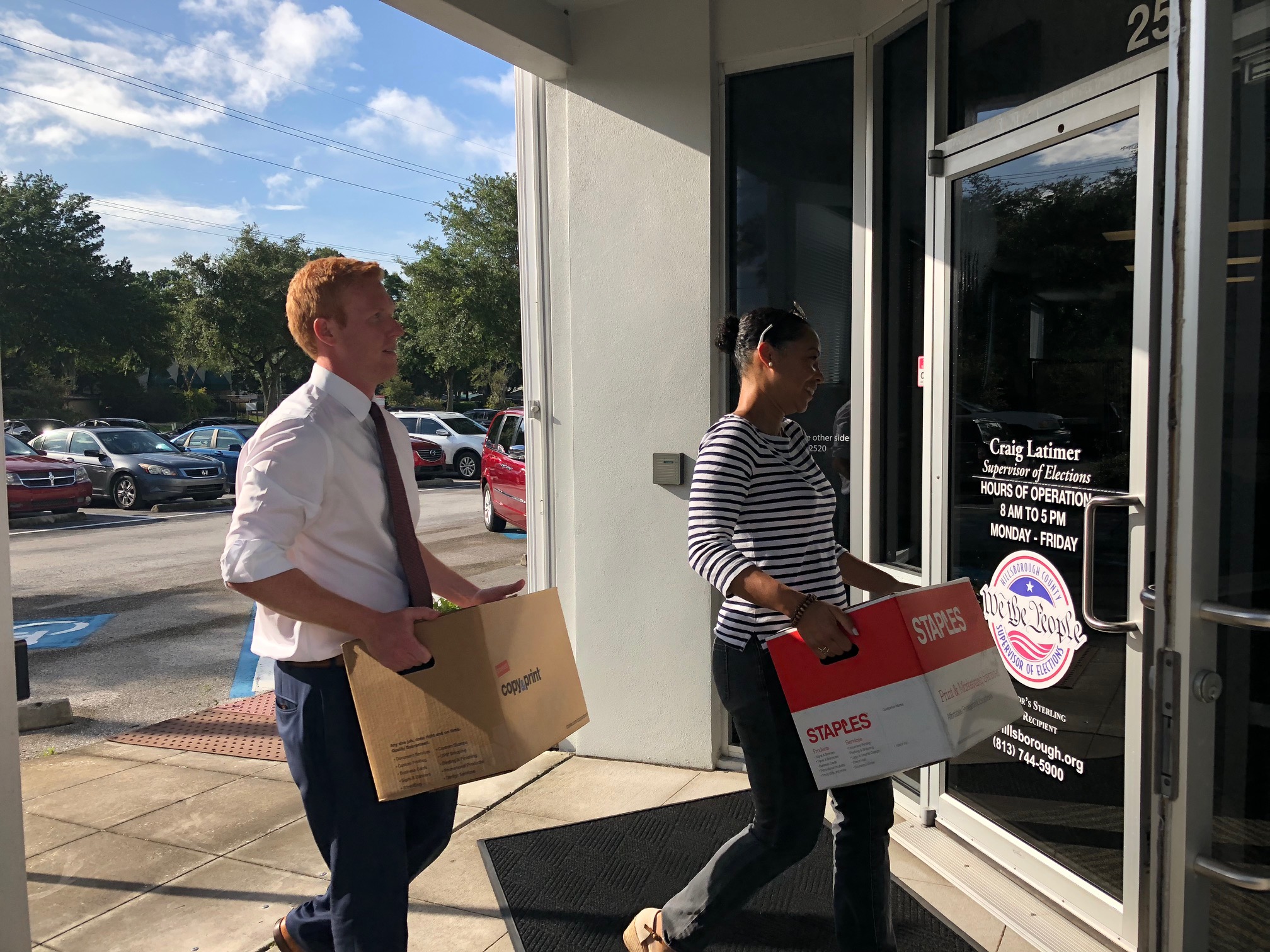 A grassroots effort backing a one-cent sales tax increase to fund Hillsborough County transportation filed a monster campaign finance report Friday.
The group, All for Transportation, reports receiving five contributions in its first week, and included among those were six-figure checks from Water Street Tampa developer and Tampa Bay Lightning owner Jeff Vinik as well as businessman and philanthropist Frank Morsani. Both men chipped in $150,000.
The fundraising report came alongside the news that the group collected 10 percent of the required signatures they need to get the penny sales tax on the ballot.
"In less than 2 weeks, All for Transportation has turned in more than 5,000 petitions. That's a testament to not only how bad the traffic congestion has become in the Tampa Bay region, but to how much support there is for finding a solution," said All for Transportation spokesperson Tyler Hudson.
The group faces a July 27 deadline to gather the remaining 44,000 signatures it needs in order to make the ballot in November, and the $300,000 cash infusion has already helped out toward that goal — All for Transportation's lone expenditure in the new report was a $50,000 payment to Revolution Field Strategies for petition gathering services.
As of June 22, it had $250,220 in the bank.
The push for a penny sales tax to fund transportation isn't new. The Hillsborough County Commission voted against putting the "Go Hillsborough" initiative on the ballot two years ago. In 2010 voters rejected a similar tax proposal that would have allotted money for specific transportation projects, which is different from what's being proposed by All for Transportation.
The initiative would send 45 percent of the funds raised to the Hillsborough Regional Transit Authority and split the rest up between county and municipal governments.