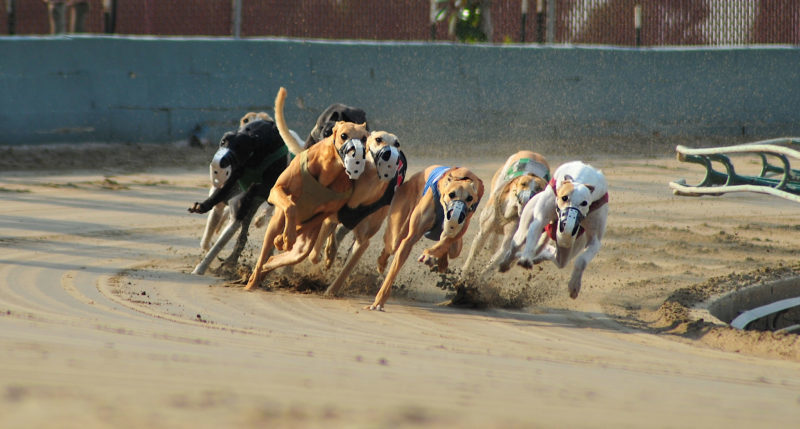 A group that supports a proposed constitutional amendment to prohibit betting on greyhound racing won't be allowed to enter a case against the ban, a Tallahassee judge ruled Friday.
Circuit Judge Karen Gievers denied a motion to intervene from the Committee to Protect Dogs, but said it could file a friend-of-the-court brief, as can the Animal Law Section of The Florida Bar. 
Amendment 13, put on the November ballot by the Constitution Revision Commission (CRC), aims at ending commercial dog racing in the state. In Florida, 12 tracks still conduct live dog racing.
The suit, brought by the Florida Greyhound Association, named the Department of State as a defendant. Its secretary, Ken Detzner, is the state's chief elections officer. 
Among other claims, the complaint says the ballot title and summary " … fail to inform voters that its passage would essentially expand gambling by allowing pari-mutuel facilities in Florida to convert to mini-casinos." The amendment would allow other gambling activities such as card games to continue at tracks after betting on dog racing ends.
Major B. Harding, a former Florida Supreme Court justice now with Tallahassee's Ausley McMullen law firm, represents the greyhound association. He told Gievers the controversy is over the ballot title and summary, not whether greyhound racing is wrong.
The committee does not have standing to challenge the amendment in this case, he said, adding that the state's attorneys best protect its interests.
But Broad & Cassel attorney Stephen Turner of Tallahassee, representing the committee, explained his client wanted to be a party so it can file an appeal, if needed. Backing the committee are the Humane Society of the United States and GREY2K USA Worldwide, which works to end dog racing.
"Our interest is tremendous in this case," Turner told Gievers. Though the amendment is supported by Attorney General Pam Bondi, a member of the recently-adjourned CRC, Turner said the committee and its backers had expended time and money to get the amendment through the CRC process.
They "are effectively the proposer … the moving force" behind the ban, he said. "It is a major setback if we do not get this on the ballot … We are the ones who will be out in the field encouraging battle."
Harding declined to comment after Friday's hearing. Turner told reporters he was OK with the ruling because it effectively allows the committee to appeal a ruling against the amendment only if the state chooses not to, "and that's fine."
The measure would need at least 60 percent approval from statewide voters to be added to the constitution. 
A final hearing in the case is set for July 26. "I'm mindful of the urgency of the situation," Gievers said.