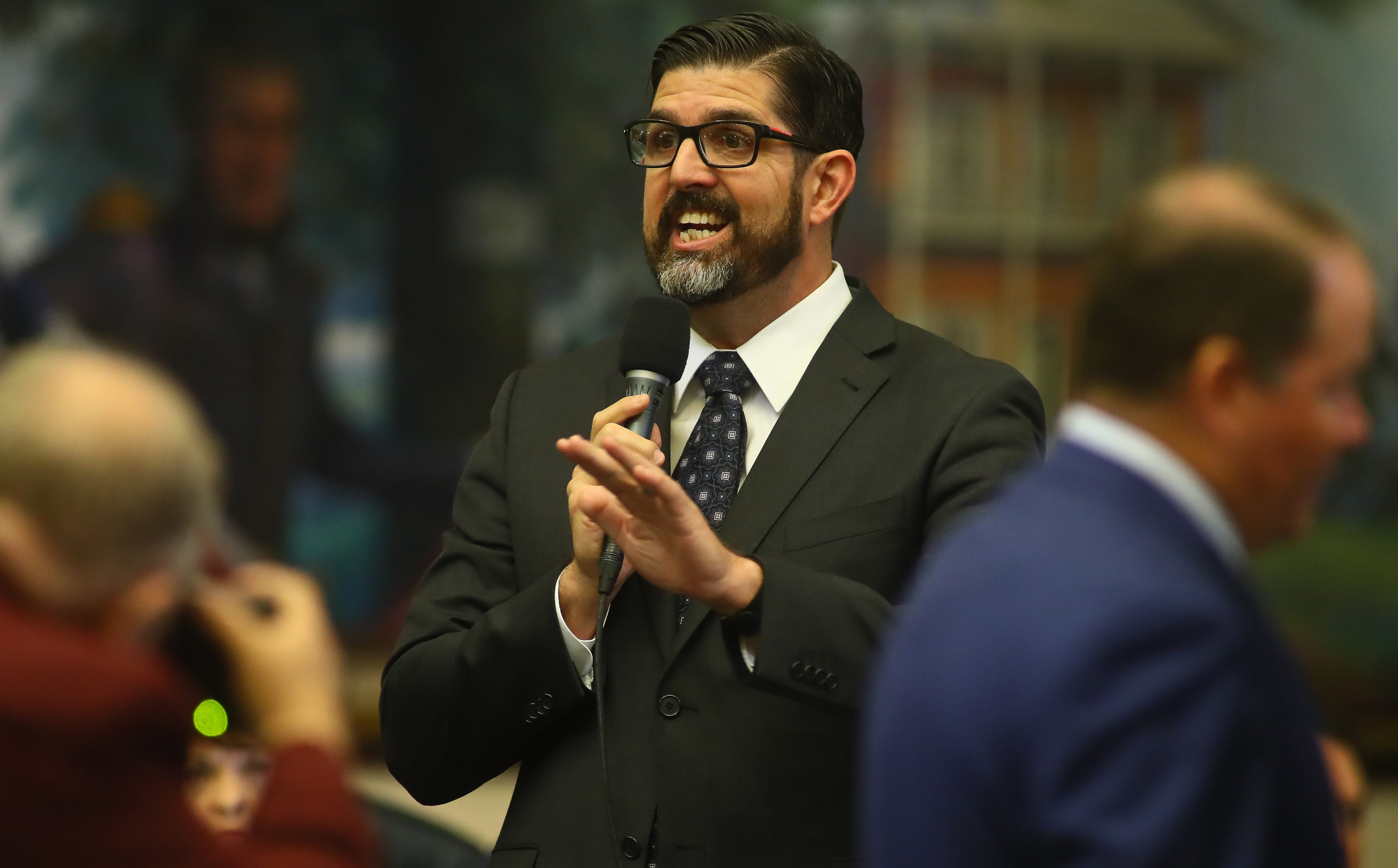 Tuesday brought endorsements for three Republican candidates running for state legislative seats in the fall, including two sitting lawmakers.
In the race for Senate District 36, Hialeah Republican Rep. Manny Diaz Jr. added an endorsement from Miami-Dade County Commissioner Estaban "Steve" Bobo.
"Manny Diaz really cares about this community, and I am very happy to support him for the Florida Senate," said Bovo. "He has been a strong leader for us in the House, and I'm confident he'll continue his forward-thinking, people-oriented approach to legislation in the Senate. I look forward to continuing to work with him."
Diaz is the lone Republican candidate in the race for SD 36, which is currently held by term-limited Republican Sen. Rene Garcia. He'll face the winner of the Democratic primary between David Perez and Julian Santos in the Nov. 6 general election.
"I am honored to have the support of a dedicated public servant like Steve Bovo," said Diaz. "He has been working hard for years to make our community an even better place to live and work, and I look forward to continuing our strong working relationship."
In the Treasure Coast's House District 83, Palm City Republican Toby Overdorf snagged a nod from Ken De Angeles, who serves as president of the Town of Ocean Breeze Council.
"Toby Overdorf is the clear choice in this race," said De Angeles. "He knows our community, and he's got the work ethic and conservative vision and principles that we need in Tallahassee. I'm proud to support him, and I urge my fellow citizens to do the same."
Overdorf faces a primary challenge from Sasha Dadan in the Martin and St. Lucie County district. The winner of the primary will move on to face Democrat Matt Theobald in the general. The Republican-leaning seat is open due to Stuart Republican Rep. Gayle Harrell, who is running for state Senate, hitting term limits.
"I'm proud to have Ken De Angeles's support," said Overdorf. "He has been an important member of this community for many years, and I'm grateful for his service and honored to have him on our team. I look forward to working with him to make sure our area's best interests are represented in Tallahassee."
In neighboring House District 82, Tequesta Republican Rep. MaryLynn "ML" Magar picked up the support of Florida Right to Life in her quest for a fourth term.
Florida Right to Life is a hardline pro-life group that opposes all abortion regardless of circumstance. Its political arm, which works to identify and educated pro-life candidates, issued letters to candidates this week saying their endorsement "indicates that you are the best pro-life candidate in the race and is a recommendation that our members and supporters vote for you."
Magar faces Democrat Edward O'Connor in her last re-election bid to the Florida House before she hits term limits.
"The right to life is paramount," said Magar. "I am proud to have the endorsement of Florida Right to Life, which has worked tirelessly for so many years to create a culture of life in Florida. I look forward to continuing to work with them to make sure the Sunshine State is a place where life at every stage — from conception to natural death — is honored and protected."
HD 82 is a heavily Republican district covering most of Martin County as well as a slice of Palm Beach County.