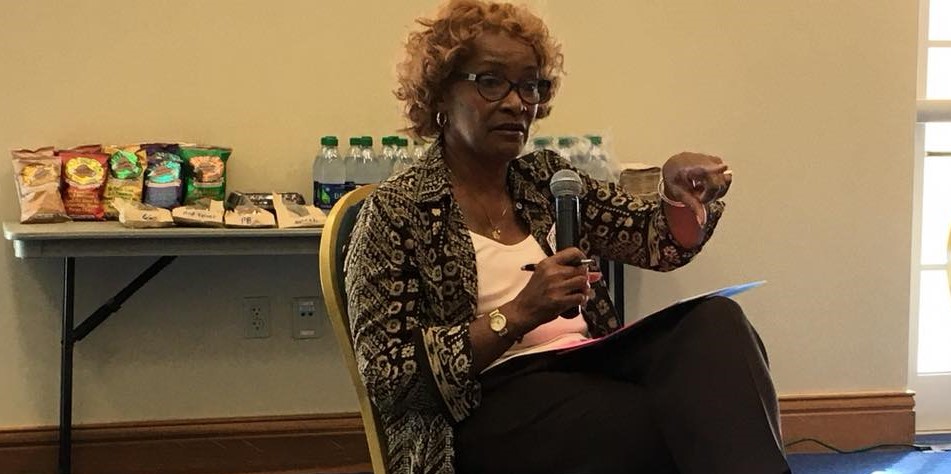 Delores Hogan Johnson, one of four Democrats competing in House District 84, has now been endorsed by the man she's running to replace.
Democratic state Rep. Larry Lee Jr. announced his endorsement of Johnson Friday. Lee decided back in March that he would not run for re-election in HD 84.
"I am endorsing Delores Johnson for District 84 because I feel assured that she will be able to continue efforts on the issues that I focused on while I was in Tallahassee in the areas of education, economic development, health care and protecting our environment," said Lee.
"I also believe she will be able to reach across the aisle to get results."
Johnson is competing for the Democratic nomination against Memorial Healthcare System Senior Vice President Forest Blanton, former St. Lucie County Commissioner Kim Johnson and business owner Robert Joseph.
Johnson previously served as a public school administrator before running for the HD 84 seat.
"After 33 years of being an educator and two decades leading the St. Lucie Waterfront Council, I feel confident in carrying on a legacy in advocating for education and for our precious waterways, especially the Indian River Lagoon," Johnson said.
"In practice, this means working to secure funding for our under-appreciated state colleges like Indian River State College and for new vocational education programs. It means taking bold leadership and pushing for the expansion of medicaid and access to health care for every St. Lucie resident, where one in three adults is uninsured.
"It means ending decades of a failed policy that uses our tax dollars to lock up our young people for marijuana and investing in careers that pay a living sustainable wage, not temporary jobs that take two and three jobs for someone to pay their rent."
On the Republican side, businessman Mark Gotz is facing off against retired teacher and assistant principal Teri Pinney.
The HD 84 seat has been held by Lee since 2012. The primary will take place on Aug. 28.