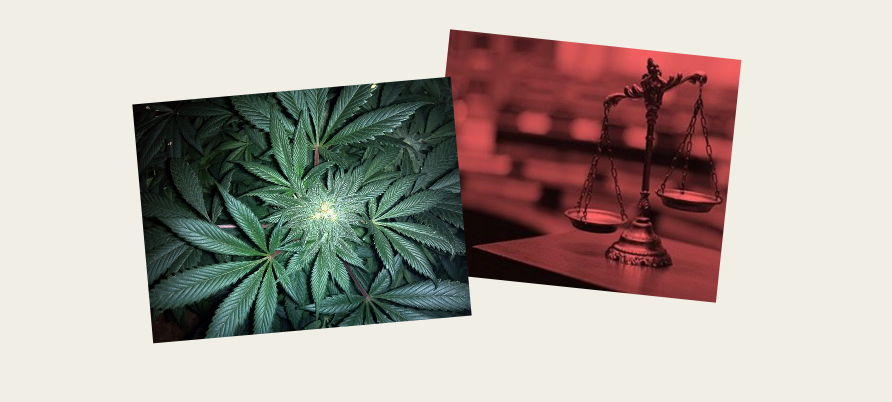 As it defends a slew of cases over medical marijuana, the state of Florida has spent close to $2 million on outside lawyers. Nearly all of that went to one firm.
Records reviewed last week show at least $1.9 million approved by the Department of Health (DOH) going to two law firms — mostly Vezina, Lawrence & Piscitelli, but also Shutts & Bowen.
The contracts, which were usually amended for increasing amounts of money, were posted on Chief Financial Officer Jimmy Patronis' Florida Accountability Contract Tracking System, or FACTS. It's an "online tool developed to make the government contracting process in Florida more transparent."
Meantime, medicinal cannabis advocates – including Orlando lawyer John Morgan – have called on term-limited Gov. Rick Scott to drop appeals of cannabis-related rulings that went against the state. That includes a case that Morgan backed, challenging the state's ban on smoking medical marijuana.
"Enough is enough, drop YOUR #MedicalMarijuana appeal," Morgan said in a May 29 tweet that he has pinned to his Twitter page. "Do it for the PEOPLE!"
Paying big bucks for hired legal guns isn't surprising: Under Scott "and other top Florida Republicans," the state has "quietly spent more than $237 million on private lawyers to advance and defend their agendas," the Associated Press reported last year.
That figure doesn't include the nearly $16 million "Florida taxpayers have been forced to reimburse (for) opponents' private attorney fees" when the state has lost, the AP said.
A request for comment with a Health Department spokesman was pending as of late Friday. It regulates the drug through its Office of Medical Marijuana Use.
Its director, Christian Bax, worked his last day Friday after tendering his resignation last month. Deputy director Courtney Coppola will serve as interim head. And the department's general counsel, Nichole Geary, who signed the legal-work contracts, also has resigned. She leaves later this month.
*                    *                    *

Contracts for outside legal work on medical marijuana begin in March 2015, with a $230,000 deal to the Vezina, Lawrence & Piscitelli law firm of Tallahassee, for "legal representation to DOH in a rule challenge." Total paid: $219,568.09. 
Dahlia Barnhart, a then 4-year-old with a brain tumor, and her mother, Moriah Barnhart, challenged the department in order to "expedite … (patients') access to low THC cannabis."
This was before passage of the state's constitutional amendment authorizing medical marijuana, but after lawmakers OK'd use of low-THC, or "non-euphoric," marijuana to help severely ill children. THC is the chemical that causes the high from pot.
The state later expanded the use of medicinal marijuana through the "Right to Try Act," which includes patients suffering intractable pain and loss of appetite from terminal illnesses.
The state won the case, with an administrative law judge finding among other things that the Barnharts alleged "insufficient facts … to show (Dahlia) would be substantially affected."
Moriah Barnhart recently told the Times/Herald Tallahassee bureau "she is still getting her daughter's medical marijuana from out of state," adding that she's "never gotten a legal product from the state of Florida."
The same law firm, in August 2015, also inked a contract eventually worth $1.275 million for "legal proceedings." Total paid: $1,053,836.46.
Services include reviewing and analyzing files, attending meetings and preparing any court filings needed, the contract shows. For example, the firm has represented the state in administrative hearings on other medical marijuana rule challenges.  
Moreover, partner W. Robert Vezina III is listed as attorney of record for the department in an Okaloosa County lawsuit. That's over whether a medical marijuana license preference for black farmers should include "Native American farmers and ranchers."
The firm scored a third contract, similar to the second, worth a total of $700,000 in February 2017. Total paid: $540,721.34. 
*                    *                    *
A fourth contract found on the FACTS system shows an August 2017 deal potentially worth $300,000 for the Shutts law firm, which has an office in Tallahassee. Total paid: $177,990.24. 
For instance, the firm helped represent the state in the lawsuit brought by Tampa strip club mogul, free speech fighter and medical marijuana patient Joe Redner.
Redner is suing the state to be allowed to grow his own marijuana and make juice of it; his doctor recommended fresh juice as the best way to keep his lung cancer in remission. He won at trial, but the state is appealing.
The firm has connections to Scott: Ben Gibson, a former lawyer to the governor, joined the firm this summer as a partner in its Business Litigation Practice Group in Tallahassee.
Gibson served as Deputy General Counsel and Assistant General Counsel to Scott for nearly five years, "helping advise the governor on the appointment of more than 120 judges to Florida's courts."