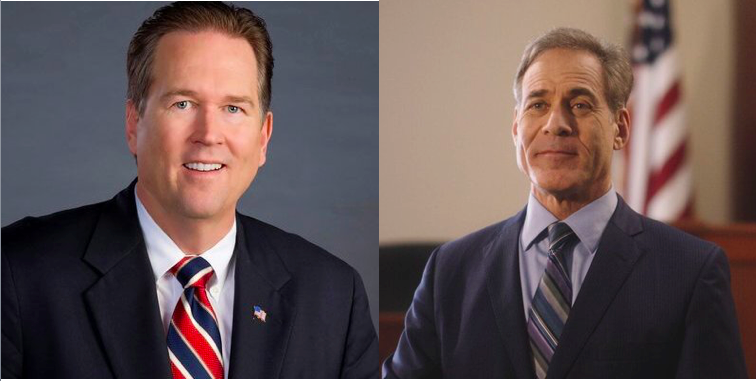 David Shapiro, a Democratic candidate in Florida's 16th Congressional District, is calling out Republican U.S. Rep. Vern Buchanan over his receipt of more than $100,000 from the sugar industry in light of recent red tide and algae blooms hitting the state.
The report from the Center for Responsive Politics, a nonpartisan research group that tracks money in politics, shows Buchanan has taken $106,948 from the "sugar cane and sugar beets" industry throughout his congressional campaign career.
Now, Shapiro is raising that issue for voters. He argues sugar farms have played a role in the red tide, and Buchanan hasn't done enough to protect the state's environment.
"Florida's water, wildlife, and way of life are under attack and our community deserves leaders with the courage to fight back —not Washington insiders like Vern Buchanan, who are beholden to special interests," Shapiro said.
He pointed to the money donated by the sugar industry, arguing Buchanan has "returned the favor by voting in Congress to block and dismantle critical safeguards meant to prevent environmental disasters, like red tide blooms.
"In Congress, I'll stand up to the big sugar special interest and fight to preserve our state's beautiful coasts for future generations of Floridians."
Shapiro is currently competing with legal author Jan Schneider in the Democratic primary for the right to face Buchanan in November's general election.
This is the latest in a series of attacks lobbed back-and-forth in the CD 16 campaign. Buchanan has hit Shapiro over his stock ownership on multiple occasions.
Shapiro has pushed back by saying those stocks were purchased as part of a retirement fund, and were not selected by Shapiro individually.
Meanwhile, outside money groups have hammered Buchanan for purchasing a yacht on the same day Republicans passed the first version of the tax cut bill in the U.S. House.

The Buchanan campaign pushed back against critiques of Buchanan's donors, once again bringing up Shapiro's stocks.
"Shapiro lost all credibility on the environment the moment he purchased individual stock in nine of the top 100 companies most responsible for global warming," said Max Goodman, Buchanan's campaign manager.
"He says one thing publicly yet privately does another. We can't trust him."
Shapiro and Schneider will face off in the Aug. 28 primary election, followed by the Nov. 6 general election.