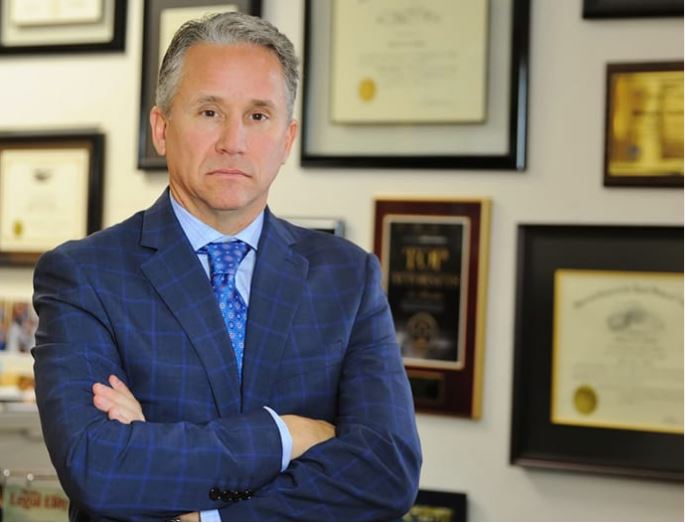 Attorney Michael Gottlieb held onto his fundraising lead in the packed Democratic primary for House District 98. That's despite Gottlieb dropping nearly $60,000 on expenditures in the last reporting period alone.
The most recent report filed with the Florida Division of Elections covers the period of Aug. 4 to Aug. 10. Gottlieb earned just over $6,000 in contributions during that time. The vast majority of that money came from various PACs, law firms and attorneys.
Grieco spent nearly 10 times as much as he brought in, with expenditures approaching $60,000. More than $56,000 of that went toward campaign materials ahead of the Aug. 28 primary. Gottlieb is one of five Democrats running for the seat being vacated by state Rep. Katie Edwards-Walpole, who decided not to pursue another term.
Over the course of the campaign, Gottlieb has spent more than he's taken in from outside sources. But a $50,000 self-loan from March is keeping his campaign in the black, with more than $40,000 still on hand. That number leads the Democratic field.
Andrew Dolberg, a Plantation entrepreneur, came in second in the most recent fundraising period. He earned more than $2,600 in outside contributions. The majority of that came from individual donations ranging from $5 to $250.
Dolberg spent nearly $9,000 during the period, as the primary approaches its conclusion. Nearly $8,000 of that was for mail printing services.
Like Grieco, he has spent more than he's taken in from outside donations overall. But $24,500 in self-loans leave Dolberg with more than $17,000 still available.
That number is topped by Elaine Geller, who retains more than $25,000 in cash on hand. She pulled in just $2,000 in this most recent period thanks to a pair of $1,000 donations from Agro-Industrial Management, Inc. and Americas Export Corporation.
However, Geller spent just $31.45 during the period, leaving her with more cash than Dolberg for the campaign's final full week.
Those three significantly outpace the remaining two Democrats. Daniel Stallone raised just over $1,000 from a pair of donations last period. He listed no expenditures, but holds on to less than $3,000 cash on hand.
Stephen Korka listed no new fundraising data whatsoever last period. His only money raised comes in the form of self-loans, and he's spent all of that cash already.
Republican Joseph Cruz also filed to run in the largely Democratic district. He listed just over $300 of expenditures last period, mostly for custom t-shirts. Cruz earned no contributions from Aug. 4 to Aug. 10, according to his filing. He has just over $4,000 cash on hand remaining.