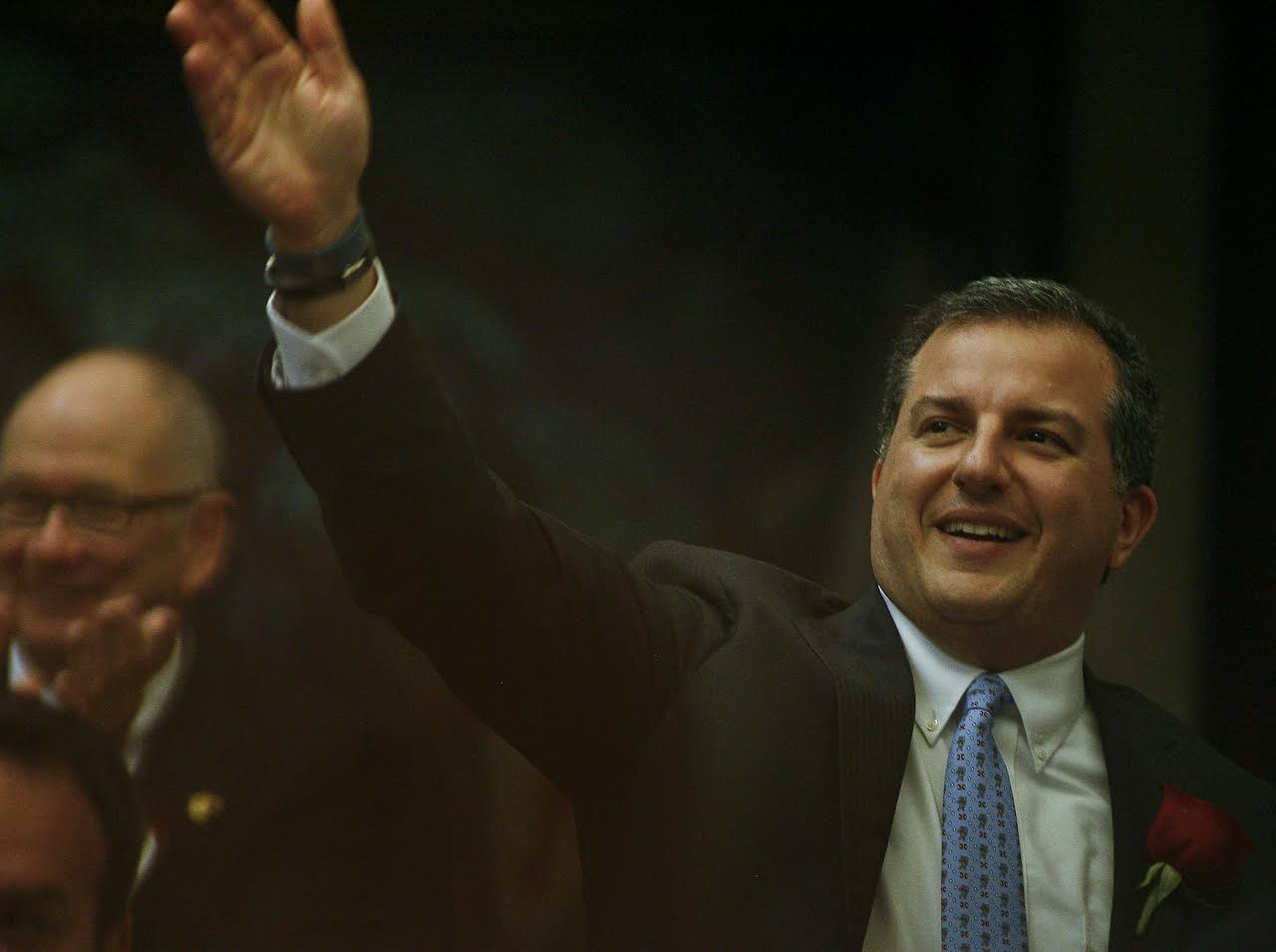 Sitting CFO Jimmy Patronis keeps adding boatloads of cash in his bid for a full term in the Cabinet post, while Margate Democrat and challenger Jeremy Ring appears to have flatlined.
Patronis, a Panama City Republican, raised another $70,805 in hard money for the reporting period of Aug. 11-22, while his political committee, Treasure Florida, showed $171,000 in new receipts. The combined haul of $241,805 brings his overall fundraising total precipitously close to the $5 million mark.
Ring – a former state senator, Yahoo! exec and tech entrepreneur – tacked on just $6,873 for his campaign fund while laying an egg in the new report for his political committee, Florida Action Fund PC. He has now raised about $1.55 million for his statewide run, including $167,000 in candidate loans.
Patronis' campaign report shows eleven checks for the campaign max — $3,000 for statewide races — with those donors including PepsiCo, Wayne Automatic Fire Sprinklers, the Florida Fire Sprinkler Association, The Florida Concrete & Products Association, the Florida Medical Association, the Better Florida Fund Corp. political committee, Miramar Beach accountant Stephan Riggs, as well as three checks from Don and Carolyn Glisson of Ponte Vedra Beach and one of their companies.
Glisson, an insurance executive, formerly served on the board of Citizens, the state-run insurer of last resort.
The Patronis campaign received 74 contributions in all during the 13-day stretch, with the average check clocking in at $956.82.
Miami law firm Genovese, Joblove & Battista topped the committee report with a $50,000 contribution, followed by another $25,000 from FMA, $15,000 from the Florida Phosphate Political Committee, $10,000 from Wal-Mart and $10,000 from beverage distributor Southern Glazer's Wine & Spirits.
Familiar names chipping in less than five figures include Visa, Cigna, Aetna and Keiser University Vice Chancellor Belinda Keiser, who is running in the special election for Senate District 25.
Combined, Patronis' two accounts spent $31,272 during the reporting period, with about a third of that cash heading to Paige Davis for consulting work. Strategic Digital Consulting picked up $5,000 for, as its name implies, digital consulting, while the rest of the cash covered staffers, travel reimbursements and various fees.
As of midnight Aug. 23, Patronis had more than $4.25 million in the bank between the two funds.
Ring's report had much less to parse.
Half his haul came in via a $3,000 check from the Florida Carpenters Regional Council PAC Fund, while Pennsylvania attorney Tom Donnelly kicked in another $1,500. The remaining 13 contributions measured in a $500 or less.
Expenditures totaled a little over $20,000, and half of that went out the door via a $10,000 contribution to the Florida Democratic Party. Consulting contracts, travel and staff costs ate up the rest.
Ring ended the reporting period with a combined war chest of a little over $447,000.
Patronis and Ring are the only two major party candidates running for CFO. Patronis has been in the job since last year, when Gov. Rick Scott appointed him to serve out the remainder of the second term won by former CFO Jeff Atwater in 2014. Atwater left office early to become chief financial officer for Florida Atlantic University.
Patronis and Ring will go head-to head in the Nov. 6 general election.