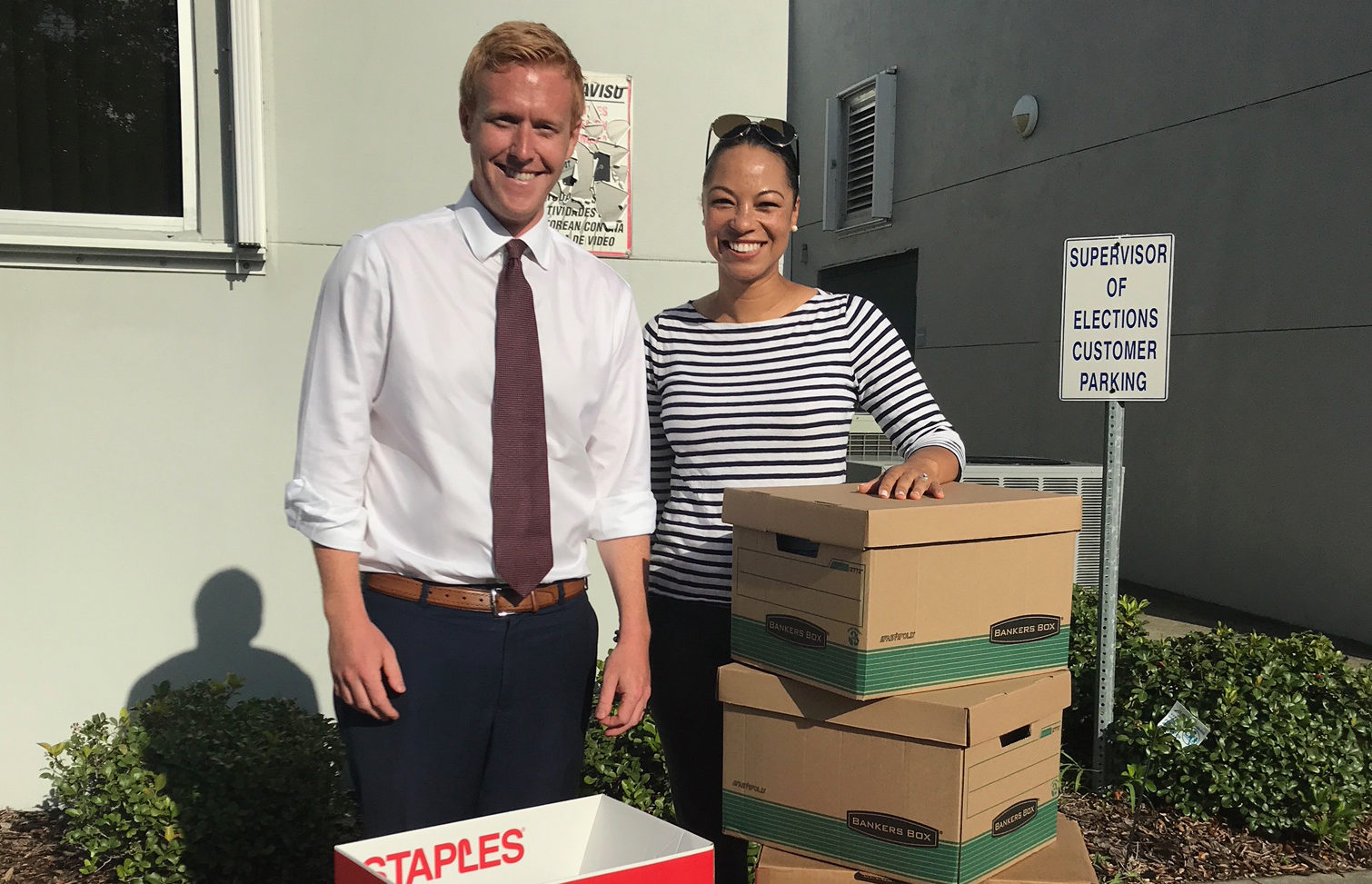 Health care companies are venturing into the world of transportation.
Two such Tampa Bay area enterprises contributed a combined $175,000 to the All for Transportation campaign pushing for a 1 percent sales tax increase to fund sweeping transportation and transit enhancements.
Bay Care Health Systems cut a $50,000 check to the referendum campaign. House of Coffee, Tampa, the for-profit company that runs coffee shops in Tampa General Hospitals, contributed $125,000.
All for Transportation has raised nearly $1 million to date, according to campaign finance filings. Most of that is from high-dollar contributions including from Tampa Bay Lightning owner Jeff Vinik and philanthropist and retired businessman Frank Morsani.
Citing high demand among both employees and patients, the health care industry is the latest to throw its weight behind the transportation initiative.
"Many of our patients and team members struggle each day to perform the most basic tasks – to get to work and to access health care. At Tampa General Hospital, our responsibility is to act as a leader in working to improve public transportation," TGH spokeswoman Lisa Greene said in a statement.
The hospital board asked House of Coffee, Tampa, to contribute to the campaign. As a tax-exempt organization, TGH could not directly make campaign contributions.
Bay Care had similar reasoning for its support.
"Access to health care services is a major issue across our region," BayCare President and CEO Tommy Inzina said. "BayCare proudly supports solutions that create new transit options for our patients and community members." 
The organization has six hospitals and a Behavioral Health Center in Hillsborough County. It operates dozens of urgent care centers, outpatient centers, labs and physician offices.  Bay Care served nearly 150,000 patients in 2017 at just one of its hospitals: St. Joseph's in Tampa.
The company conducts a Community Health Needs Assessment every three years. During its most recent assessment in 2015, Bay Care determined that lack of transportation access was a major hindrance to attaining proper healthcare.
"We're proud to have the support of these two leading health care providers.  They recognize that our unreliable and underfunded transportation system is a barrier to health care access for too many people," said All for Transportation campaign chair Tyler Hudson. "In less than two months we can finally address this issue by making our roads safer, providing more transit options while reducing traffic congestion."
The campaign brought in two other contributions from Tampa residents during the most recent financial reporting period. One was for $100 and the other $25.
That's representative of the campaign's overall campaign finance activity that has come almost exclusively from major contributions, rather than small grassroots donations.
That campaign funding strategy is not surprising, though. All for Transportation had just more than a month to gather more than 50,000 petition signatures to make the November ballot. Getting them was expensive and tapped almost all of the campaigns early $625,000 in contributions by paying Washington D.C.-based Revolution Field Strategies. Paying that much for petition gathering using nickel and dime contributions for a local referendum would have been a tall order.
The campaign has not set a fundraising goal, but has said it expects to exceed the Greenlight Pinellas campaign that failed in 2014 despite raising about $1.3 million.
If approved, the referendum would mean an additional $280 million a year. Of that, 55 percent would go to the four governments within Hillsborough County — Tampa, Temple Terrace, Plant City and Hillsborough County. The rest would go to the Hillsborough Area Regional Transit Authority for enhancements to the county's existing bus network as well as additional transit options.
The referendum does not lay out specific modes of transit for the funding, but does set a framework for oversight into how projects are determined.