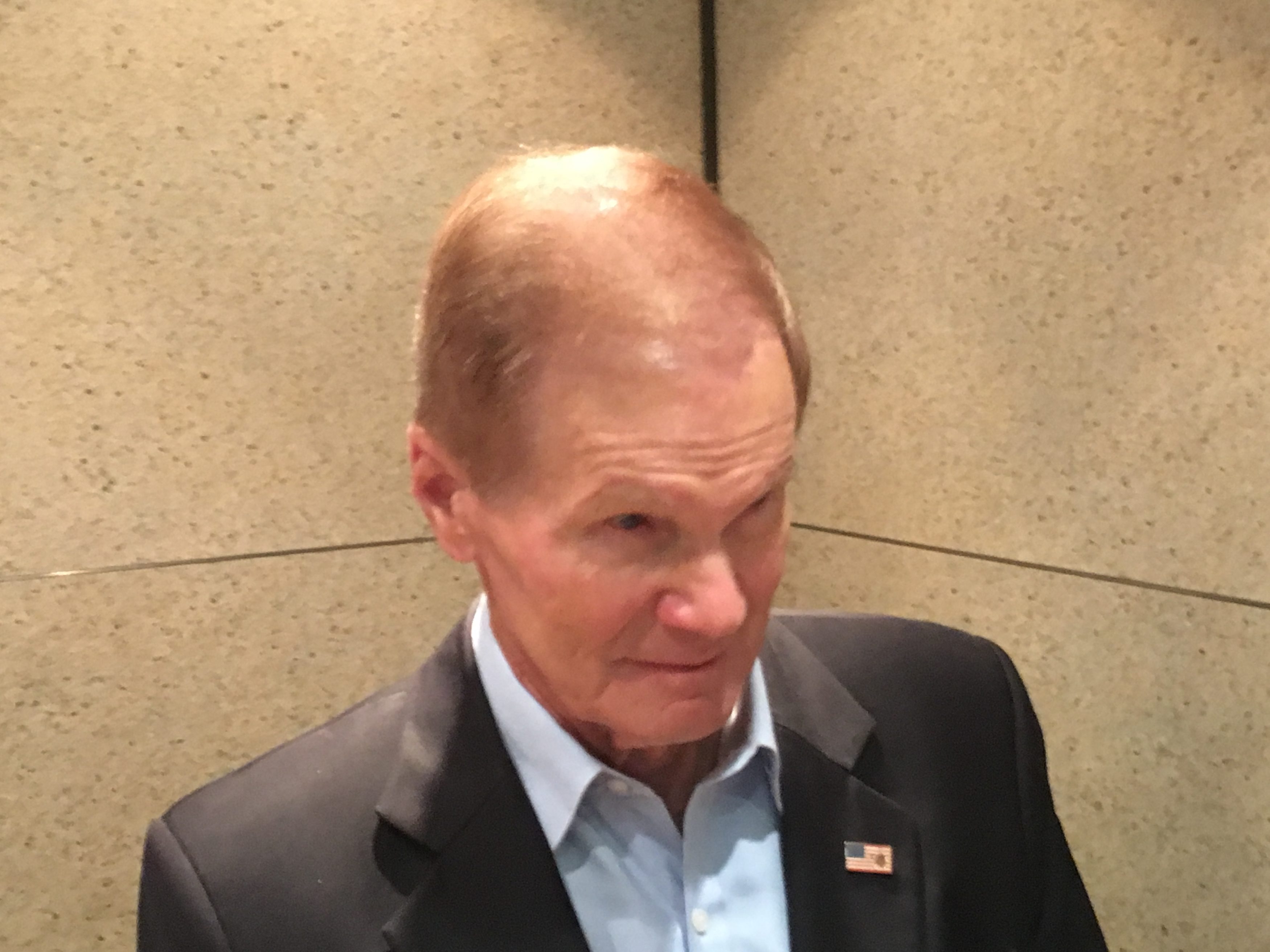 The U.S. Supreme Court nomination of Brett Kavanaugh appeared increasingly imperiled Wednesday, in the wake of allegations of sexual assault against him.
The federal appellate judge was accused of sexually assaulting Christine Blasey Ford three decades ago at a party when they were in high school, and as Wednesday progressed, partisan lines on the best way forward began to emerge.
President Donald Trump said a "decision on Kavanaugh's future" would have to be made if Ford offered "credible testimony" to the Senate Judiciary Committee.
However, Ford believes, as do Democrats like Hillary Clinton, that an FBI investigation is a necessary precursor to her appearance (even as Fox News reports that won't happen, because this is a "political" matter).
On Tuesday, Democratic U.S. Sen. Bill Nelson of Florida said that Ford and Kavanaugh should both appear in front of the committee. With the story moving Wednesday, Nelson addressed the question in Jacksonville.
"Right off the bat, what I have said is there should be an investigation," Nelson said. "On Monday, I will read the FBI report on [Kavanaugh's] background."
That report will be provided, Nelson said, to the Senate Judiciary Committee, which has already cancelled one vote on the nomination.
"But the FBI report was not about this incident," Nelson said. "It starts at age 18 and comes forward."
"Yes, I think … whenever you have something that is a big question like this, you ask the FBI to investigate what the facts (are)," Nelson said.