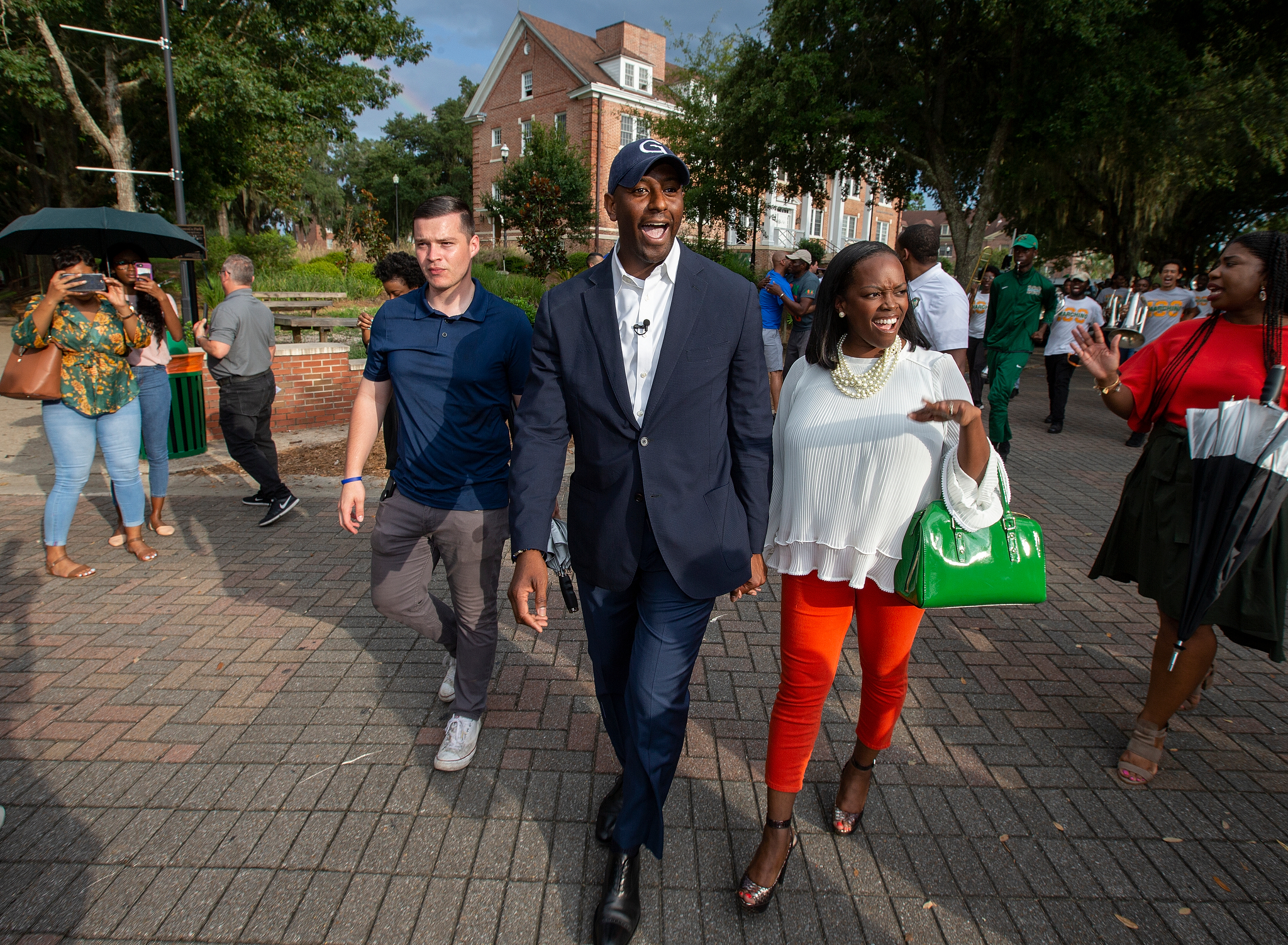 Only a few Florida names were included in the latest endorsement rollout from the longstanding, national Brady Campaign to Prevent Gun Violence.
Democratic gubernatorial nominee Andrew Gillum and his running mate Chris King, however, made the cut. So did Congressional District 27 hopeful Donna Shalala, who's engaged in a hard-fought battle to turn the South Florida district blue.
The choice between Gillum and Republican opponent Ron DeSantis, the executive committee of the Florida chapters of the Brady Campaign claim, "couldn't be any clearer."
"One candidate for governor said he was 'disappointed' in efforts to stop mass shootings after the Parkland massacre," the members noted, referring to DeSantis' take on the state Legislature's gun-control actions after 17 were killed at the Feb. 14 massacre at Marjory Stoneman Douglas High School in Parkland. "The other has stood arm-in-arm with students from Marjory Stoneman Douglas High School in the fight for change." 
The organization lauded Gillum and King for pledging to increase gun control. Gillum's anti-gun violence platform includes bans on assault weapons and high-capacity magazines — positions supported by the Brady Campaign.
Brady noted Shalala's ties to President Bill Clinton, who passed a federal assault weapons ban in 1994. Then the Secretary of the Health and Human Services Department, "Shalala was part of the team that passed the 1994 assault weapons ban, and she is committed to doing so again," the organization claims.
With vocal support could come monetary aid, according to the campaign. The group is thoroughly vetting candidates on gun issues and claims it will support friends and target enemies of the organization's mission via its Brady PAC.
"These are all fantastic candidates who join an already impressive group of diverse gun safety champions," said Kris Brown, co-president of the Brady Campaign. "We look forward to supporting them to victory in November."