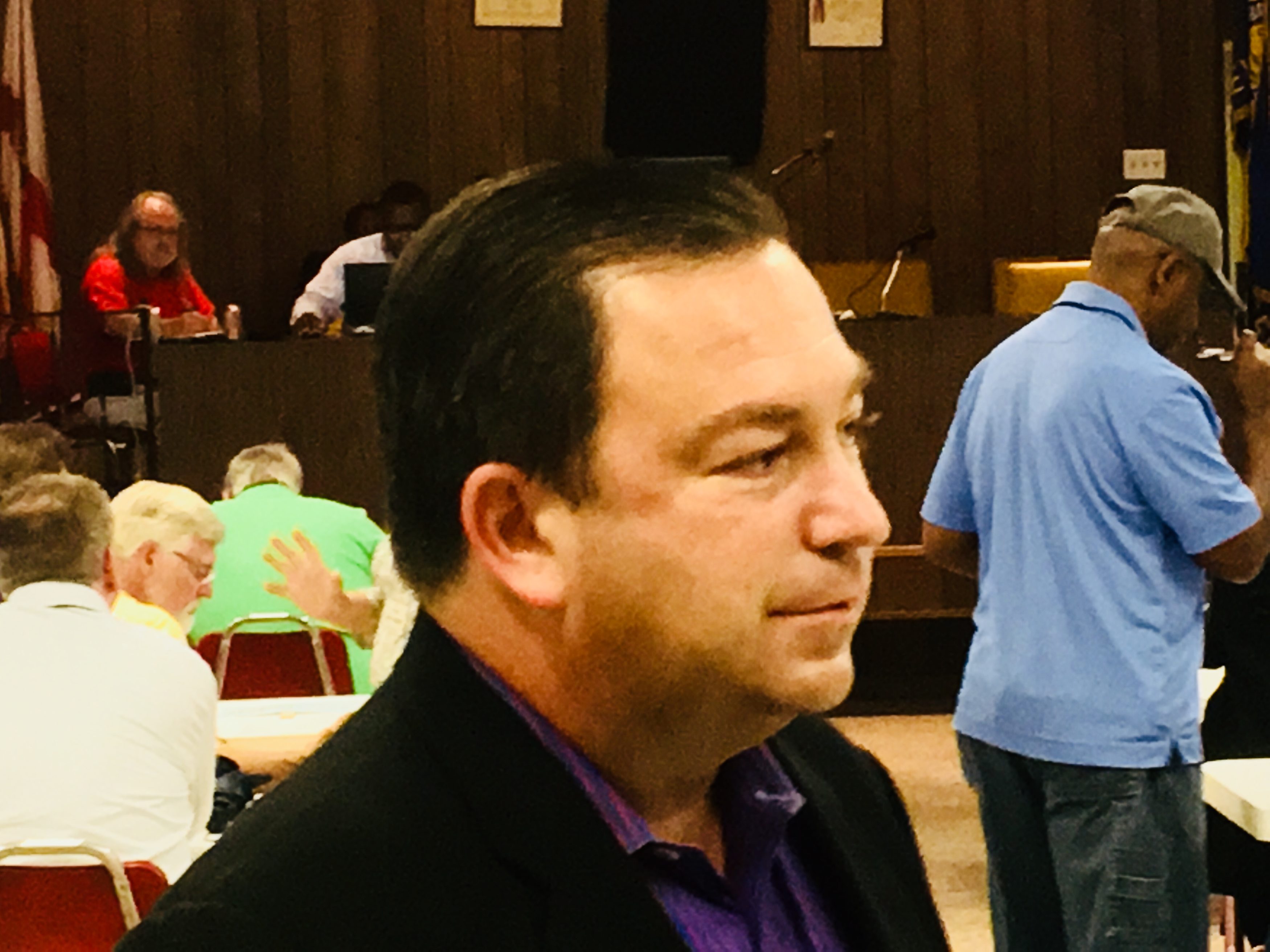 Embezzlement. Sexual harassment. Identity theft. Prostitution.
The crimes seem the type Florida's chief financial officer might investigate, but a new website says Democrat Jeremy Ring turns to criminals guilty of these activities for support.
The new website RingsCriminalRing.com, launched by Republican Chief Financial Officer Jimmy Patronis' re-election campaign, highlights the rap sheets of Ring's donors and staffers, including one who allegedly impersonated Patronis to steal personal information.
"Senator Jeremy Ring is risky and reckless," said CFO Communications Director Katie Strickland. "His connections to criminals and scandalous donors yet again reveals his stunning lack of judgment. Florida can't risk its finances on reckless Jeremy Ring."
Some of the greatest (or worst) hits:
Jake Wagman: A Florida Department of Law Enforcement investigation says Wagman, the owner of Shield Political Research, posed as Patronis to obtain personal information from a third party vendor to hack the incumbent's driving records.
State prosecutors did charge Wagman because he wanted to use the information for political research, not to steal from Patronis, according to FLA News Online.
Donald Scattergood: The Placida man last October donated $100 to Ring's campaign, but two years before that, ABC 7 WWSB reports he got picked up in a prostitution sting in Charlotte County. The Sheriff's Office brought a charge of "solicitation of prostitution" after conducting an undercover operation.
Paul Wharton: A former pediatrics professor at the University of Florida Health Science Center in Jacksonville, Wharton resigned his position in 2005 and pleaded guilty to misappropriating state funds, according to the Gainesville Sun. Federal prosecutors say the faculty member embezzled grants for his personal use. He got fined $10,000 at the time in 2007. Last year, Paul Wharton Consulting donated $1,000 to the Ring-founded Florida Action Fund.
Peter Leach: This one brings in Democratic gubernatorial nominee Andrew Gillum too. Leach. Tallahassee Reports alleged Leach helped facilitate a plane trip for Gillum and pals, and the journey could violate ethics laws: each donated $3,000 to Ring.
Daniel Shooster: A former employee in a lawsuit accuses Shooster of running his workplace like a speakeasy. The complaint by Harlene Zweig says Shooster during business hours at Festival Flea Market would pop pills, smoke weed and sexually harass his female employees—then bribe sheriff's deputies to look the other way. The Broward Palm Beach New Times chronicles the seedy details. Festival Flea Market donated $1,500 to the Florida Action Fund.
Rex Hardin: The Palm Beach County Commissioner in May got fined $1,300 for submitting incomplete campaign finance reports, according to the Sun-Sentinel. Last year, he chipped $20 in Ring's campaign.
Wayne and Merlene Spath: The Broward County couple got dinged for excessive political gifts when they threw a lavish graduation party for Sheriff Scott Israel, serving a huge pile of king crab to the event and giving out $15,000 worth of gifts to kids, according to Local 10 News.
Jim Stork: The Federal Election Commission fined the former Wilton Manors mayor for using his private business to promote his congressional campaign, according to the Miami Herald. He donated $3,000 to Ring's campaign last year.