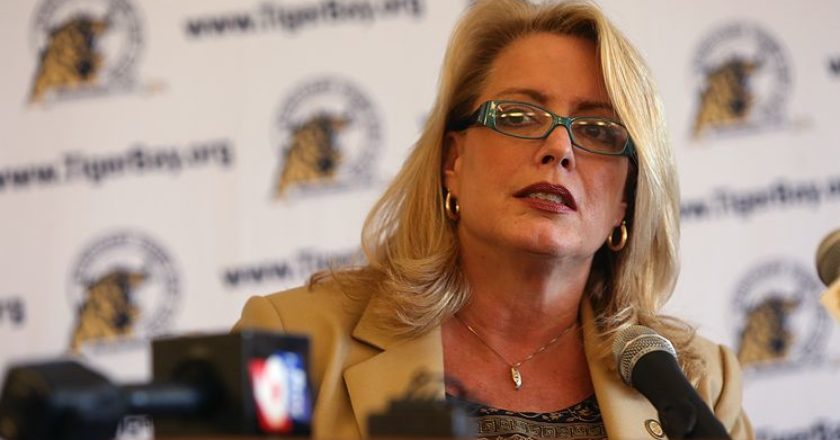 State Rep. Kathleen Peters has raised nearly $34,000 for her Pinellas County Commission campaign during the first two weeks of the month, putting her far ahead of Democratic challenger Amy Kedron.
Peters emerged from the three-way Republican primary battle for the District 6 seat with 48 percent of the vote compared to 36 percent for fellow state Rep. Larry Ahern and 16 percent for St. Petersburg activist and businesswoman Barbara Haselden.
Despite the double-digit victory, the primary campaign drained much of Peters' war chest, leaving her with about the start of her general election sprint. Her campaign funds and her affiliated political committee, Florida Speaks, have received some replenishment in the weeks since, however.
Between Sept. 1 and Sept. 14, Peters added another $8,670 in hard money and an even $25,000 in committee cash. At the close of the reporting period, she had $86,800 banked between the two accounts.
That leaves Peters with a nearly eightfold advantage over Kedron, who has raised $31,340 since she entered the race in May and reported $10,940 on hand as of Sept. 14. Kedron did not face a primary opponent.
Peters announced her campaign for County Commission District 6 in May 2017, citing an "assault on home rule" from Tallahassee. She has been a member of the state House since 2012, and was eligible for another two-year term representing Pinellas County's House District 69.
Peters and Kedron are vying for the seat that is currently held by Jay Beyrouti, who was appointed to the position two months ago by Gov. Rick Scott following the death of longtime County Commissioner John Morroni.
District 6 is the only Pinellas County Commission seat that will be on the ballot this fall as no candidates qualified to challenge Republican Commissioner Dave Eggers in District 4 or Democratic Commissioner Pat Gerard in District 2. They were both re-elected without opposition on June 22.
The district covers Pinellas Park, Seminole and the bulk of the county's southwestern shoreline, including Madeira Beach, Treasure Island and St. Pete Beach.