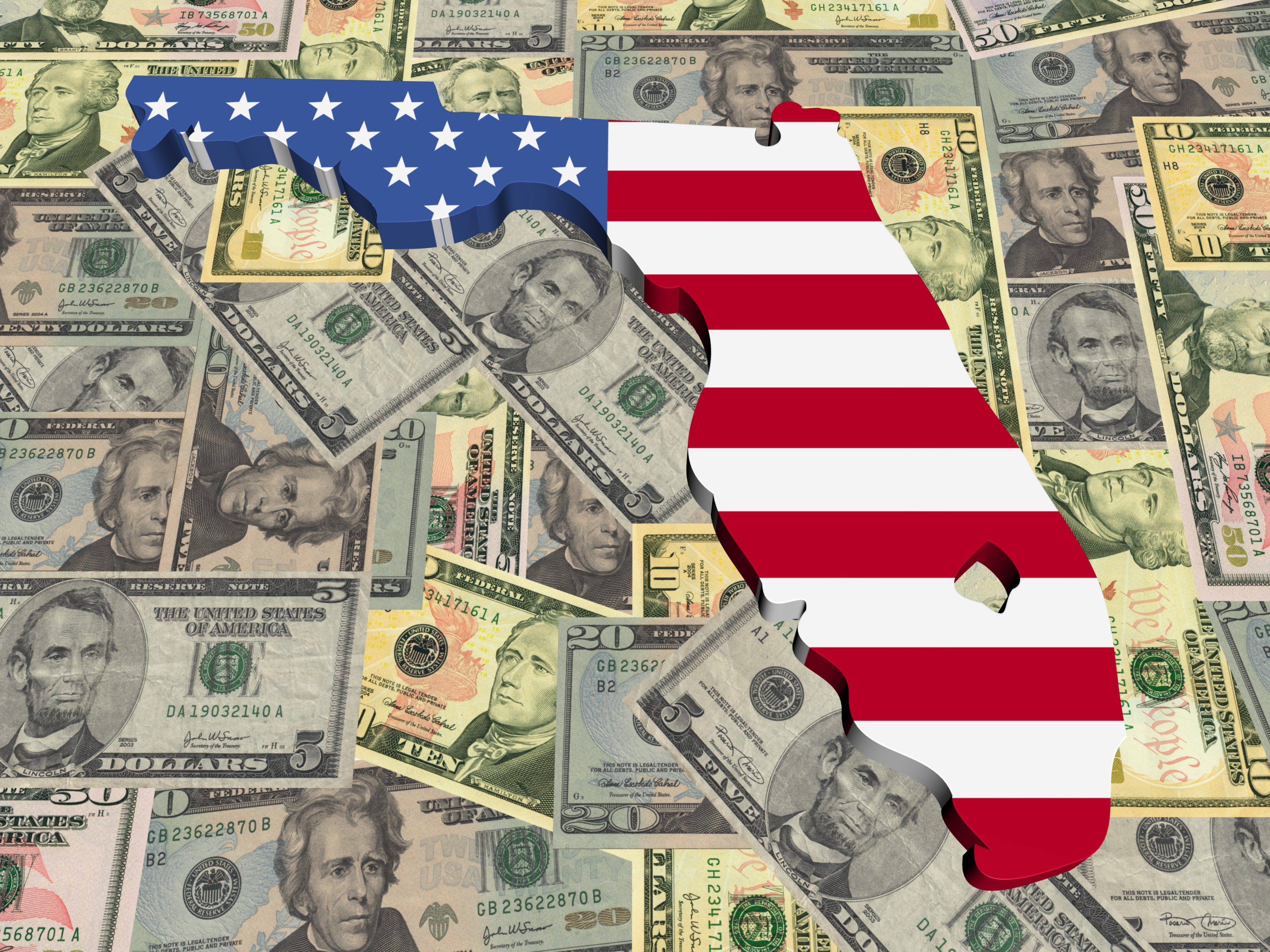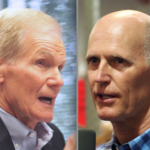 Outside spending has exceeded $25 million already in Florida's U.S. Senate race, with Democratic groups behind U.S. Sen. Bill Nelson outspending Republican groups behind Gov. Rick Scott by a margin of three dollars to two so far.
According to the latest outside expenditure reports filed with the Federal Elections Commission, covering campaign expenses running through last Friday, almost all the outside money coming to Scott's aid is from the super political action committee he set up to help his election, the New Republican PAC. The U.S. Chamber of Commerce pitched in some last spring, and another five groups have contributed small amounts, mainly for ground-game support.
It's a different picture on the Democratic side, where three national PACs already have spent well into seven figures, a union PAC is approaching $1 million, and four other PACs are well into six figures, either campaigning for Nelson's re-election or in opposing a U.S. Senate quest by Scott.
The result: so far outside groups have spent $15.2 million on Nelson's side, and $10.3 million on Scott's side.
Leading the charge so far for Nelson's re-election is the Senate Majority PAC, controlled by the U.S. Senate's Democratic leadership. They want Nelson back, and through last Friday the PAC had spent $6.5 million on various media buys, mainly television. Their TV commercials have been on Florida airwaves since last spring, and on Tuesday the group announced its latest spot.
The Democratic super PAC Priorities USA, founded by a couple of President Barack Obama's former advisors, has spent $4.3 million, mainly on digital advertising, much of that in coordination with Senate Majority PAC efforts. Majority Forward, a super PAC affiliated with the Senate Majority PAC, has spent $1.8 million, mainly on television advertising. The American Federation of State, County and Municipal Employees PAC has spent $972,000 on a variety of items including a TV commercial, canvassing, and mailers.
Four other Democratic PACSs, For Our Future, Win Justice, United We Can, and the Service Employees International Union's SEIU COPE each has spent between a quarter million dollars and a half-million on such things as ground-game staff, canvassing and mailers. Five other groups have each provided less than $100,000 apiece for similar efforts.
On Scott's side, the New Republican PAC, which he left before declaring his candidacy, has spent $9.4 million on media placement, mainly television commercials. The U.S. Chamber of Commerce has spent $750,000 on media, though that all was spent in April, timed with the kick-off of Scott's campaign. Three groups associated with Americans For Prosperity have reported a combined $120,000 in expenses, almost entirely for staffing a ground-game in Florida. Four other groups have provided less than $100,000.
If it looks like most of the outside spending is going into attacks, that is true.
The Republican PACs' FEC filings indicate that more than $9.9 million of the $10.4 million they've spent on Florida's U.S. Senate race was explicitly spent to oppose Nelson.
The Democratic PACs indicate that $6 million of the money $15.3 million they've spent was explicitly spent to oppose Scott.
That's a total of nearly $16 million in attack ads and other opposition activity.
Of the positive advertising and activities, the Democrats groups have reported $9.2 million in expenses to support Nelson, while Republican groups have reported only $414,000 in support of Scott. Most of the pro-Scott spending was done by the U.S. Chamber, with some by Club for Growth and the Susan B. Anthony List. That's a total of $9.6 million in positive ads and related support activity.