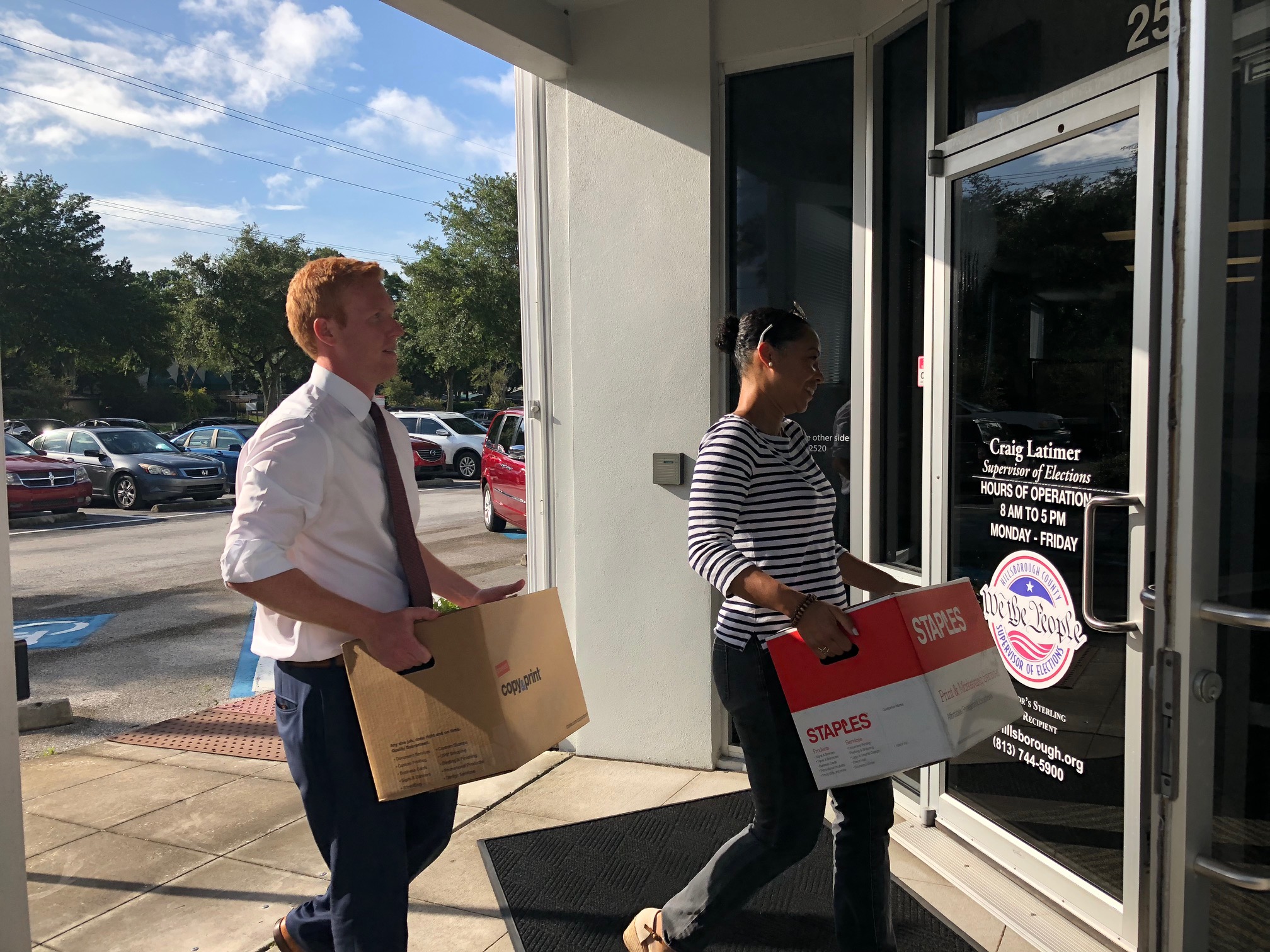 The All for Transportation campaign raised more than $1 million during the second half of September, according to campaign finance documents filed with Hillsborough County Supervisor of Elections.
All three of the region's major league sports teams — the Tampa Bay Buccaneers, the Tampa Bay Lightning and the Tampa Bay Rays — contributed to the 1 percent sales tax referendum. Its aim is to fund sweeping transportation and transit enhancements in Hillsborough County.
The three teams each contributed $100,000 to the campaign.
The Bucs and Lightning play in Tampa, but the Rays' stadium is in St. Petersburg where the transportation revenue could not be used. However, the Major League Baseball team is taking steps to build a new ballpark in Ybor City.
"Our organizations have long supported improvements in transportation for our community, and we proudly support the All for Transportation plan, which will reduce congestion, increase safety and expand transportation options for our fans and citizens of the region," the teams wrote in a joint statement on Twitter.
Lightning owner Jeff Vinik also contributed $100,000. And he contributed $100,000 through his Strategic Property Partners entity, which is behind the $1 billion downtown Tampa Water Street development.
The largest contribution this reporting period came from Third Lake Capital, which donated $125,000.
Pamela Muma, wife of philanthropist Les Muma, donated $100,000. Sykes Enterprises also cut a check for $100,000.
Other notable contributions came from the law firms of Holland & Knight, and Shoomaker Loop & Kendrick, which each contributed $25,000.
Blue Grace Logistics and attorney Arnie Bellini each contributed $10,000.
The Yerrid Law Firm, Mosaic Global Sales and David Felman, a shareholder at Hill Ward Henderson, each contributed $5,000.
All for Transportation spent a little more than $341,000. Of that, $115,000 went to Mercury Public Affairs in New York City for direct mail, and another $49,000 for advertising. The campaign launched its first television ad this week touting the potential benefits of voting 'yes' for the referendum.
The campaign spent $87,500 for canvassing through Minneapolis-based GRSG Company.
All for Transportation has raised $2.15 million to date and spent a little over $1 million.
The initiative would raise $230 million a year, totaling about $9 billion over its 30-year lifespan, if approved.
The Hillsborough Area Regional Transit Authority would get 55 percent of that to fund enhancements to its existing bus service and additional transit amenities. The rest would go to Hillsborough County and its three municipalities — Plant City, Tampa and Temple Terrace — for road and safety enhancements.
Hillsborough County Referendum No. 2 is on the Nov. 6 ballot.