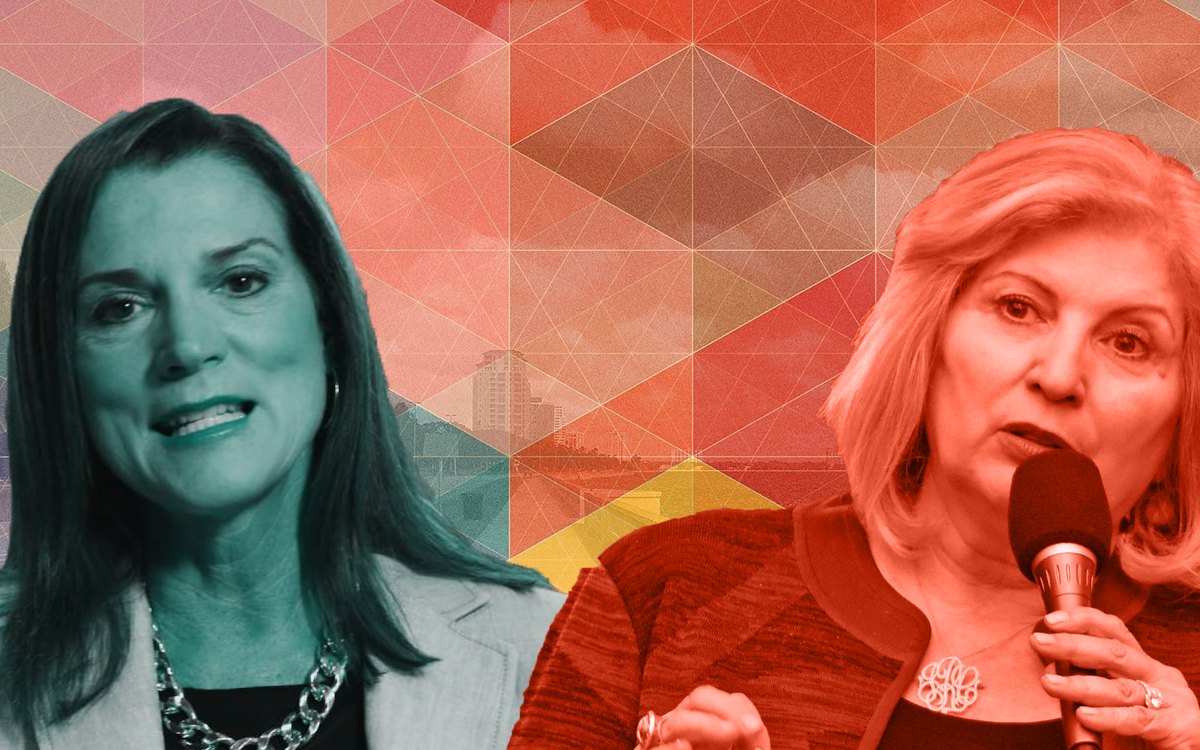 A new poll shows Democrat Janet Cruz defeating Republican incumbent state Sen. Dana Young in a Tampa Bay district that historically leans right.
A Public Policy Polling survey of voters in state Senate District 18 shows Cruz winning 42 percent of the vote compared to 39 percent who favor Young.
Partisanship in the district plays heavily in Cruz's favor, according to PPP.
The poll found half of voters would vote Democrat in state senate races without specifying the candidates, while only 39 percent of voters said they would vote for the Republican. The poll found respondents had a 54 percent disapproval rating for President Donald Trump's job performance with a 43 percent approval rating for the Republican leader.
But the negative tone of the race takes a toll on both candidates, who hold low favorability ratings in the survey. Cruz holds a 29 percent unfavorable from respondents with a 26 percent favorability rating. Young's favorability is 28 percent with a 32 percent unfavorable rating.
Voters show enthusiasm to weigh in at the polls. According to the poll, 68 percent of respondents indicate being "very excited" to vote in this November's mid-term election. Only 14 percent said they weren't that excited while 14 percent said they weren't sure.
Young in 2016 won this district with 48 percent of the vote to Democrat Bob Buesing's 41 percent, with independent Joe Redner, a prominent strip club owner in Tampa, pulling in almost 10 percent of the vote.
But district in many ways already showed problems for Republicans then. Democratic presidential candidate Hillary Clinton won the district with 51 percent of the vote to Trump's 45 percent, even as Trump went on to win Florida statewide.
Clinton voters made up 49 percent of those surveyed in the PPP poll, with Trump voters making up 43 percent.
Trump remains underwater in terms of voter approval within the district. Some 54 percent of those surveyed disapprove of the president's job performance, and just 43 percent approve.
The sample included women as 53 percent of respondents and men 47 percent.
That said, PPP is a Democratic polling outlet, and there's some reason for skepticism. Democrats make up 41 percent of the poll sample and Republicans make up just 38 percent, but Republicans had a 1-percentage point edge in turnout in 2016 within the district and 6-percent advantage in 2014, a solid Republican year.