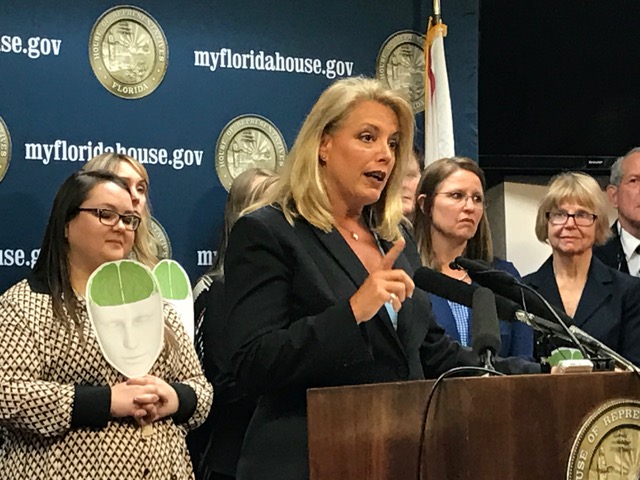 Kathleen Peters is crushing her competition for Pinellas County Commission District 6 covering midwest Pinellas County.
The Republican raked in more in two weeks than her opponent has during the entire campaign.
Peters raised $41,000 during the final two weeks of September, according to campaign finance reports filed with the Pinellas County Supervisor of Elections. Her opponent, Democrat Amy Kedron, raised just $300 during the same period.
Peters has raised more than $210,000 to date while Kedron has brought in just under $32,000.
Peters currently represents House District 69. Her political resources are serving her well in the fundraising battle for County Commission. She raked in 28 maximum $1,000 contributions.
Peters bested two Republican opponents, Larry Ahern and Barb Haseldon.
Of those, several came from closely associated individuals and companies.
Paresh Patel, CEO of HCI Group Inc., donated $1,000 while Greenleaf Capital, which is affiliated with HCI, matched that contribution.
Attorney and investor Jonathan Golden and several entities through which he had ties also contributed. Those include The Colby Company, Propertycraft Enterprise and Austin Colby Company.
Peters' campaign is using Golden Jaguar Consulting for printing. Of the $15,000 spent during the most recent campaign reporting period, $10,600 went to that consulting firm for printing and postage. Representative Chris Latvala, also a Republican, is listed as the group's title manager.
Peters also collected $1,000 checks from TV Investment Holdings, Treasure Island Restaurant, the Suncoast Police Benevolent Association's political action committee, oil corporation owner Phares Risser, Southern Strategy Group and Solar Sanitation, among several others.
Other notable contributions came from lobbyist and Republican former state lawmaker Seth McKeel, and Todd Josko, also a lobbyist.
Kedron collected just three campaign contributions. One $250 donation came from Joseph Bourdon of North Reddington Beach and two $25 contributions from a Pinellas County resident and the South St. Pete Democratic Club.
Kedron has about $11,000 cash on hand. Peters has $57,000 still in her campaign war chest.
The two are running for the seat currently held by the late John Morroni who passed away following a long battle with cancer earlier this year. The seat is currently held by an appointee.
The district leans conservative, but Morroni was a moderate Republican widely respected by both parties in that district.