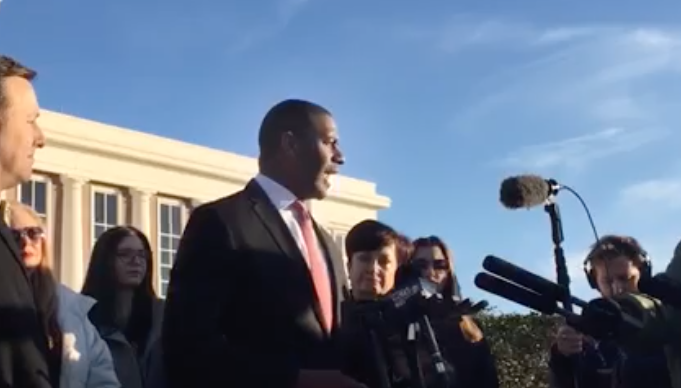 Several Florida sheriffs lash out at an attack ad supporting Republican gubernatorial nominee Ron DeSantis as "false", "pathetic", and "just not true" as they ride to the aid of Democratic gubernatorial nominee Andrew Gillum.
In the 30-second commercial "Tell You" released by Gillum's campaign, five county sheriffs [all Democrats] denounce a television commercial from the Republican Party of Florida that claimed Gillum was running from an FBI investigation and is corrupt.
Gillum's campaign on Thursday sent letters to Florida television stations charging that those ads are false and demanding they be taken off the air.
The new pro-Gillum commecial, features Alachua County Sheriff Sadie Darnell, Leon County Sheriff Walt McNeil, Orange County Sheriff Jerry Demings, Osceola County Sheriff Russell Gibson, and Gadsden County Sheriff Morris Young defending Gillum as someone who fights corruption, not participates in it.
After Darnell and McNeil lead off the commercial touting their experience, Gibson declares, "I can tell you that Ron DeSantis' attacks are false.
Demings adds, "Pathetic."
Young adds, "They are just not true."
"As mayor of Tallahassee, Andrew Gillum fought corruption," Darnell states.
"And Gillum is working with law enforcement and the FBI," Gibson adds.
"To crack down on politicians who break the law," McNeil says.
They then take turns declaring that Gillum brought the police and community together to bring down violent crime 24 percent, and that is why they, as sheriffs, support him.
DeSantis campaign has not yet responded to an inquiry about the new Gillum ad.