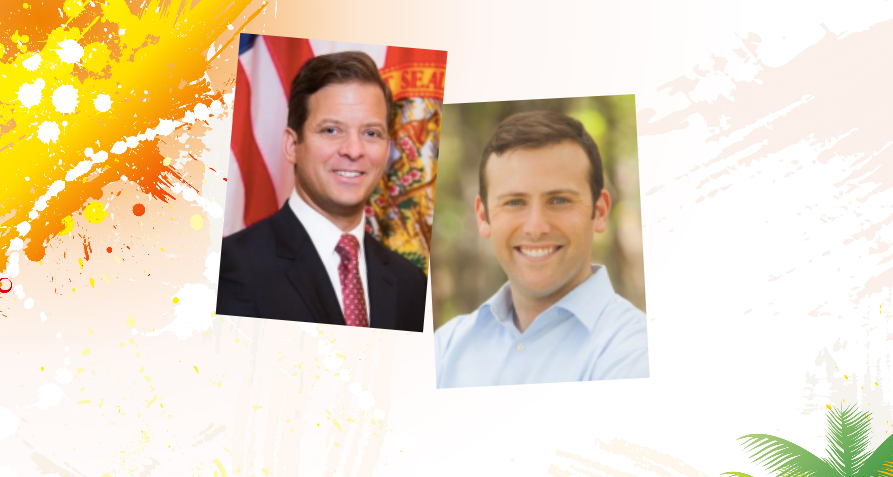 Lt. Gov. Carlos Lopez-Cantera and state Rep. Chris Sprowls have been selected for The Aspen Institute-Rodel Fellowships in Public Leadership.
The program is "designed to bring together elected officials who have demonstrated an outstanding ability to work responsibly across partisan divisions and bring greater civility to public discourse," its website says.
Lopez-Cantera and Sprowls are both Republicans.
"These men and women represent the very best among the new generation of America's political leadership," former Congressman Mickey Edwards, the program's director, said in announcing the new class.
"They have each won the notice and praise of their constituents and their colleagues and have shown a dedication to public service that is an encouraging sign in a time of great challenge," he added. "There are now nearly 300 Rodel Fellows, at all levels of government, working to ensure that Americans receive thoughtful and responsive leadership. We are very proud to have these outstanding leaders join their ranks."
The Rodel Fellowship program is open by invitation only to men and women who are in publicly elected office and who are ideally between the ages of 25 and 50, the website explains.
"Selected on an annual basis, each class consists of 24 Fellows, identified by the program's leadership as America's emerging political leaders with reputations for intellect, thoughtfulness, and a commitment to civil dialogue," it says. "The 24-month fellowship program consists of three weekend-long seminars, generally held in Aspen, Colorado.
"The Aspen Institute-Rodel Fellowship program recognizes that by working to develop thoughtful, committed political leaders, it will also help to produce a more bipartisan approach to America's most important domestic issues such as health care, public education, and the environment. All of these issues transcend the usual partisan political divide and are central to fostering a better society for future generations."
Outgoing Gov. Rick Scott picked Lopez-Cantera, of Miami-Dade County, to replace former Lt. Gov. Jennifer Carroll, who stepped down in 2013. He was then the elected Miami-Dade property appraiser after serving eight years in the state House, including stints as Republican whip and Republican leader.
Sprowls, of Pinellas County, is a former assistant state attorney first elected in 2014 and now chair of the Judiciary Committee. He's in line to become speaker in 2020-22 after Jose Oliva.