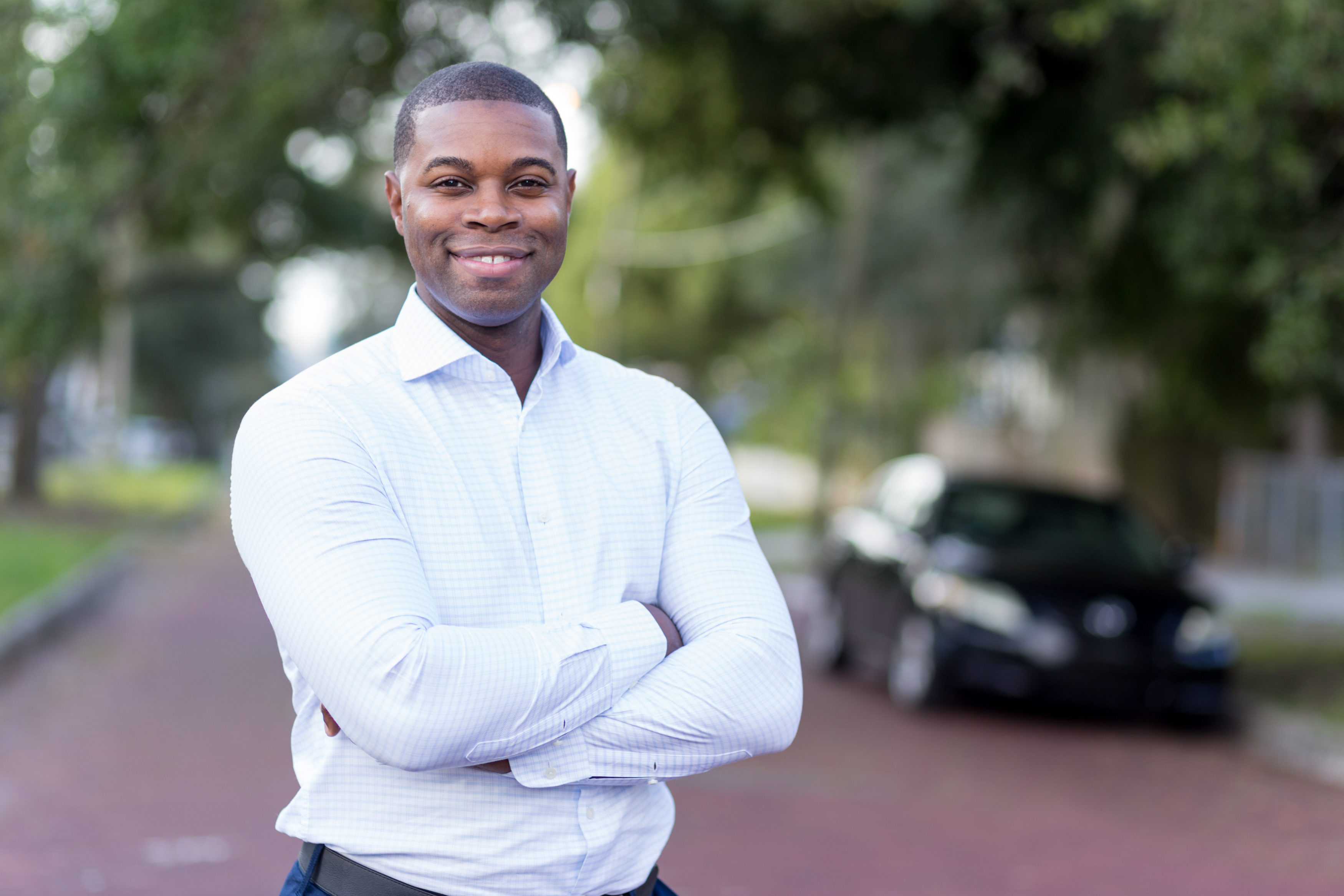 Local business leader Nicholas Glover announced his bid for Tampa City Council District 2 Wednesday. Glover is the Florida Market Manager for Gas South, a firm that works with businesses to lower their energy and operating costs.
Glover is the third candidate to file for the citywide seat currently held by council member Charlie Miranda. He's running against John Godwin, a former Sen. Bill Nelson intern and at-risk youth mentor Moshiah Lightburn. Miranda has not said whether he will run for reelection in that seat or another, single-member district. 
Glover's platform aims to bring Tampa residents together in a time of divisive politics in both Tallahassee and Washington D.C.
"I want to create a Tampa where everyone — no matter what you look like, who you love, or where you live — can succeed in our city," Glover said. "To me, that means an inclusive city with homes that families can afford."
Glover also wants to build on the success of the All For Transportation referendum voters approved last week that raises sales tax 1 percent to fund sweeping improvements to transit and transportation in Hillsborough County.
"Every neighborhood is facing these issues in one way or another and every family deserves the best from our city and the elected officials who represent them. I'm running to bring people together to take on the big issues we face," Glover said.
This will be Glover's first run for public office. In addition to his work within the local business community, Glover has been active in the Tampa Chamber of Commerce and Tampa's Enterprise Zone Development Agency that helps businesses not only succeed, but provide lasting impacts within the communities they serve.
Glover has also been active with the Hillsborough County Democratic Party and served as president of the county's chapter of Young Democrats.
In addition to his support for affordable and workforce housing and safe public transit, Glover promised to be an advocate for the city who will give every citizen a voice.
"Everyone should have a seat at the table," Glover said. "The decisions being made at City Hall have such a huge effect on our day-to-day lives. I want people to feel that they matter and that their opinions and concerns are being heard. I want every family in Tampa to know we value them and their contribution to our city."
Glover also graduated from the Tampa Police Department's Citizen's Academy and served on the Tampa Crossroads board, a veterans advocacy group.
The race is expected to be competitive because there is no incumbent running. So far, only Godwin raised any funds for the race.
The candidates face off March 4 in Tampa's municipal election. If no candidate receives a plurality of votes, the top two vote-getters head to a runoff election April 23.