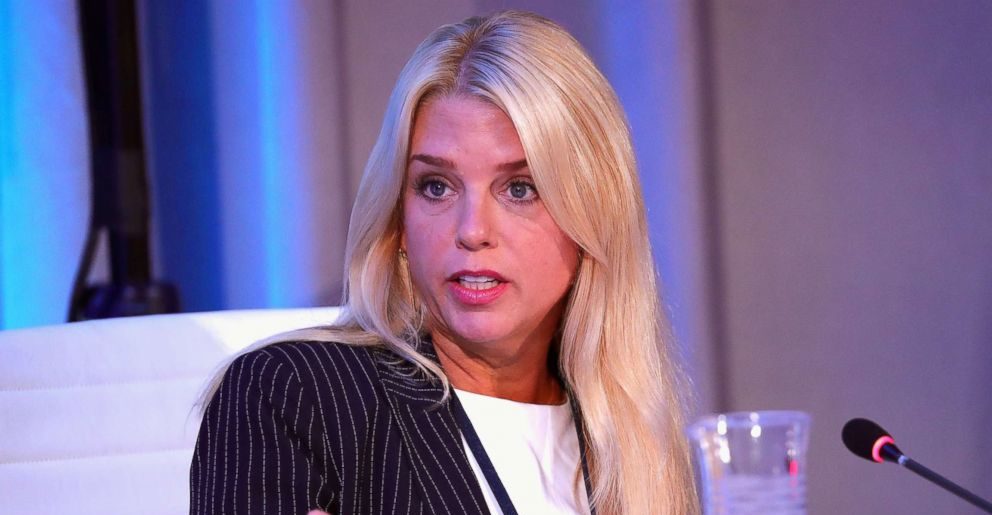 In eight years as Florida's Attorney General, Pam Bondi has had plenty of controversial moments. But she may have outdone herself in what will be one of her final acts in the office.
She basically has turned the job into a partisan political weapon with her demand for the Florida Department of Law Enforcement to investigate alleged and unspecified "voter fraud" in South Florida.
Bondi said in a letter on Sunday she was "deeply troubled" by the "announcement" allegedly from FDLE Commissioner Rick Swearingen "that you will not pursue any investigation or inquiry into clearly documented irregularities in the conduct of election officials in Broward and Palm Beach counties in the 2018 election."
Swearingen shot back that he was "deeply troubled" by Bondi's letter because, he wrote, "I have made no such announcement."
By the way, FDLE is monitoring the recount to spot anything criminal — as it should.
But the implication of Bondi's original letter went beyond that. Without saying it out loud, what she really meant is that buster, Rick Scott better win this election, and it's Swearingen's fault if Bill Nelson finds enough votes in the recount to change the result.
That, folks, is what weaponizing the Attorney General office looks like. It is putting the "bully" in Bondi's bully pulpit.
What do we expect, though?
Scott has embarrassed himself by screaming about "unethical liberal" conspiracies and "rampant voter fraud" without having a shred of proof of either accusation.
And if the "unethical liberals" were clever enough to make enough votes materialize out of thin air to turn the election, why weren't they competent enough to have their candidates win outright and skip all this nonsense?
I mean, seriously, if you're going to stuff the ballot box, wouldn't it be smarter to do it on Election Day so it doesn't look so suspicious?
That's how Democrats were alleged to have done it in Chicago in 1960 to ensure the election of John F. Kennedy for President.
But screaming "voter fraud" before all the votes are even counted is apparently a permanent strategy for Republicans. Remember how Donald Trump was ranting about potential fraud in the days leading up his 2016 election, no doubt believing he was about to lose to Hillary Clinton?
When that didn't happen, Trump insisted — without facts, but what else is new? — that there was massive fraud in his election anyway, and without it, he would have won the popular vote.
It was some delusional fantasy hatched from the president's brain.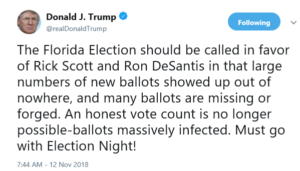 Of course, he is weighing in with the same baseless charge in Florida, and with the Scott-Bondi echo chamber it really is getting unseemly — especially given the close ties both have to President Trump.
Real voter fraud, obviously, is a serious matter. But that implies a well-coordinated conspiracy and, seriously, when have Democrats shown they can coordinate anything — let alone do it well?
You have what appears to be an incompetent elections supervisor in Broward with a history of blunders. Brenda Snipes will surely resign quickly after the recount, which almost certainly will conclude with Rick Scott going to the U.S. Senate and Ron DeSantis taking over as Governor.
And what of Pam Bondi?
I won't go so far as to say this was a job audition to join the Trump administration. But in what seems like a clear attempt by the Attorney General to influence the outcome of the election through coercion, it sounds to me like she would fit right in.