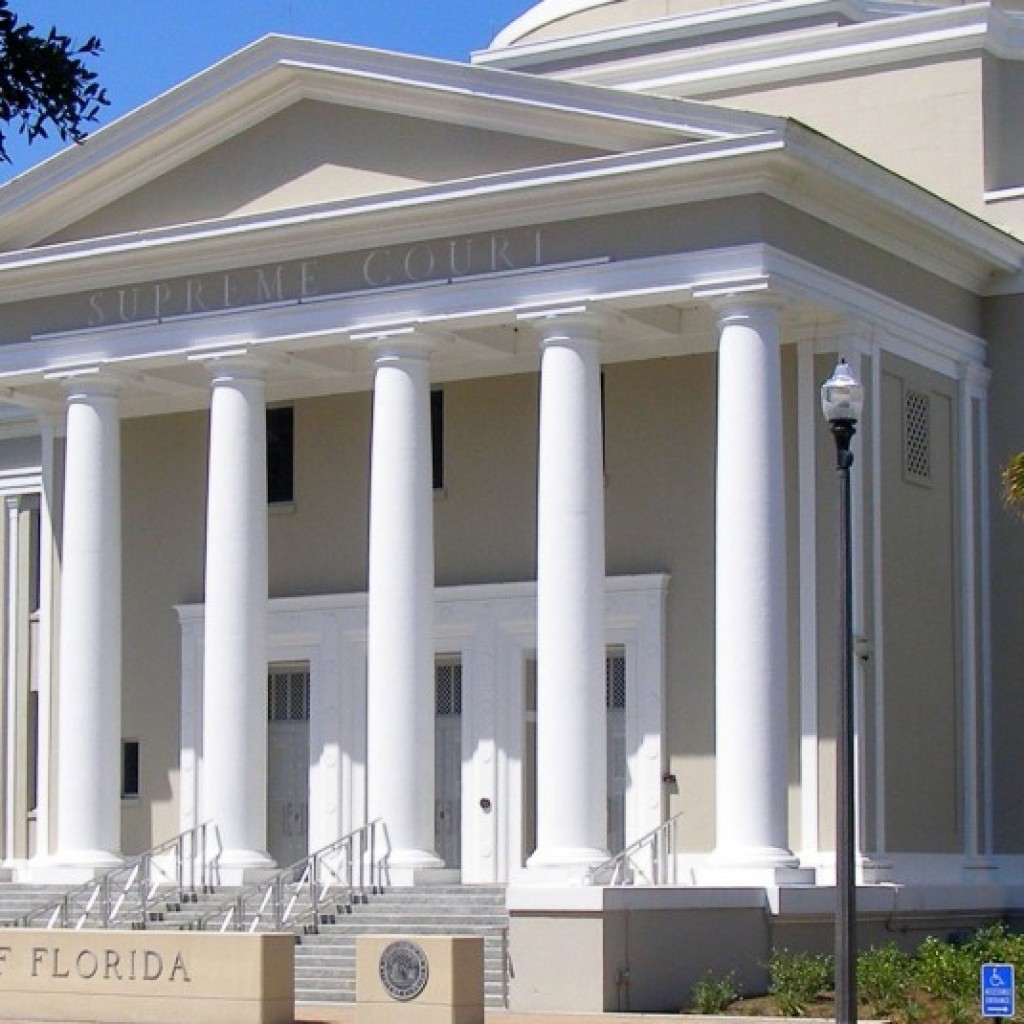 Carlos Muñiz, former chief of staff to Attorney General Pam Bondi, is on the list of 11 finalists for three openings on the Florida Supreme Court.
The Supreme Court Judicial Nominating Commission (JNC), which met privately to go over the 59 applicants, released its list Tuesday afternoon.
Muñiz, now the general counsel to the U.S. Department of Education, is one of two non-judge finalists. Six of the judges on the list were first appointed to the bench by outgoing Republican Gov. Rick Scott.
Justices Barbara Pariente, R. Fred Lewis, and Peggy A. Quince all face mandatory retirement in January, on the same day Republican Gov.-elect Ron DeSantis takes office.
"I appreciate the hard work of the (JNC) in certifying this list of talented and highly qualified individuals," DeSantis said in a statement.
"Gov. Scott leaves behind an outstanding legacy of strong judicial appointments while in office," he added. "I look forward to his counsel as I work to evaluate each nominee to ensure that the next three justices appointed to the Florida Supreme Court will respect our Constitution and the rule of law and serve our state with distinction."
The next justices will likely determine the ideological balance of the state's highest court: Pariente, Lewis, and Quince have been regarded as the liberal-leaning contingent; Chief Justice Charles Canady and Justices Ricky Polston and Alan Lawson are the conservatives.
Justice Jorge Labarga is often a swing vote, though he has recently been voting with the conservative bloc.
The other finalists, including seven appellate and two trial judges, are:
— John Daniel Couriel, a former federal prosecutor and now lawyer with the Kobre & Kim law firm in Miami. He also ran unsuccessfully for House District 114 in 2016 as a Republican.
 — Jonathan D. Gerber, chief judge of the 4th District Court of Appeal in West Palm Beach. He was first appointed by then-Republican Gov. Charlie Crist in 2009.
— Jamie Rutland Grosshans, a judge on the 5th District Court of Appeal in Daytona Beach. She was appointed by Gov. Scott earlier this year.
— Jeffrey T. Kuntz, a judge on the 4th District Court of Appeal. Scott appointed him in 2016.
— Bruce Kyle, a circuit judge in the 20th Judicial Circuit in Fort Myers. He also served as a Republican in the Florida House from 1998 to 2006.
— Barbara Lagoa, a judge on the 3rd District Court of Appeal in Miami. She was first appointed by Gov. Jeb Bush in 2006.
— Robert J. Luck, also a judge on the 3rd District Court of Appeal in Miami. Scott appointed him to the court in 2013.
— Timothy D. Osterhaus, a judge on the 1st District Court of Appeal in Tallahassee. The former state Solicitor General was appointed to the court by Scott in 2013.
— Samuel J. Salario Jr., a judge on the 2nd District Court of Appeal in Lakeland. He was appointed by Scott in 2014.
— Anuraag Singhal, a circuit judge in the 17th Judicial Circuit in Fort Lauderdale. He was first appointed by Scott in 2011.
Couriel, Lagoa and Luck will be considered separately for one seat that has to be filled by a resident of the state's Third Appellate District in South Florida; the other two seats are at-large.
Bondi, though she did not refer to Muñiz by name, said the JNC's picks were "an incredibly well-qualified list of individuals … These are brilliant legal minds who would undoubtedly serve our highest court with integrity and distinction."
Under the state constitution, judges and justices face mandatory retirement at age 70, though that was recently changed to 75 under an amendment OK'd by voters this November.
In Florida, judicial vacancies are filled by appointment by the Governor from a list of applicants vetted and submitted by judicial nominating panels.