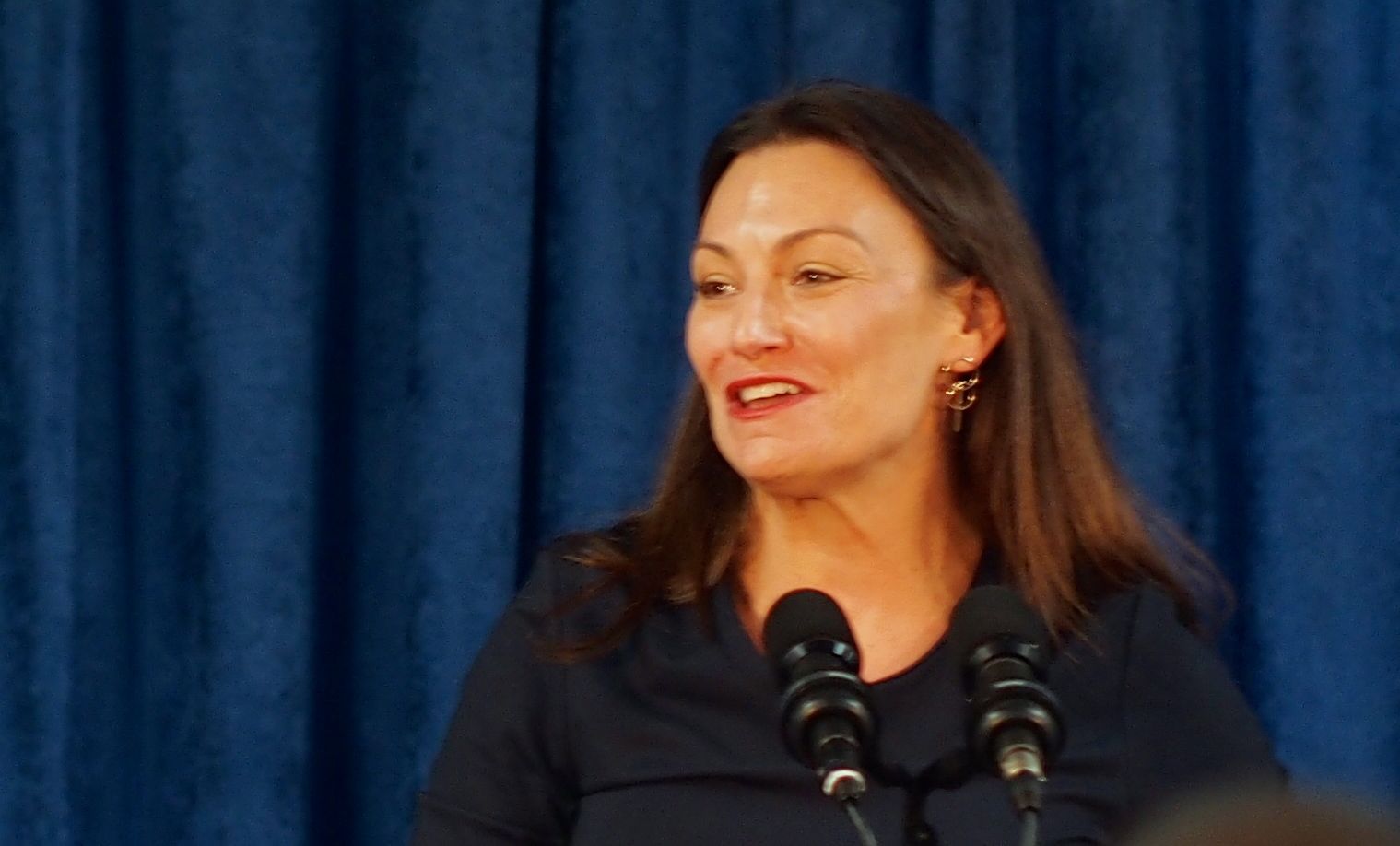 Agriculture Commissioner-elect Nikki Fried's transition team includes a Parkland father, representatives from law enforcement and even a former Republican candidate for the job.
"We have put together a team with experience on the wide ranging issues the Department oversees," said Transition Team Chairman Patrick Murphy, a former U.S. representative.
"In the coming weeks the team will help determine the best path to build a strong Department that can deliver on Commissioner-Elect Fried's priority issues."
Fried already announced Murphy as chair and U.S. Rep. Darren Soto and gun safety activist Fred Guttenberg as vice chairs for transition team under Murphy.
She fleshed out the team with law enforcement voices like Orange County Sheriff Jerry Demings, the newly elected Orange County Mayor, and lawmakers like former state Sen. Denise Grimsley, who ran this year for Agriculture Commissioner but lost in the Republican primary.
Fried, the lone Democrat elected to Florida's Cabinet this year, won an extremely tight race against Republican Matt Caldwell. Now, she hopes a bipartisan transition team paves the way for a solid term in office.
"We have brought people together from all corners of our state and all walks of life to help build a Department that will respect the priority issues of the people and work hard to deliver results," Fried said.
"From Democratic, Republican, and independent leaders, to leaders in Florida's agriculture and environmental communities, public safety, energy, consumer protection, and marijuana industries— our transition team reflects the values of all Floridians. As Commissioner, I will be a voice for all of the people of Florida."
Who made the cut?
Members of Florida's Congressional delegation saw representation. In addition to Murphy and Soto, Fried also tapped former U.S. Rep. Allen Boyd, a Tallahassee Democrat.
State lawmakers include: Grimsley; former state Sen. Rick Dantzler, who President Barack Obama appointed as state executive director for the Farm Service Agency; former state House Speaker Jon Mills, who later helped draft the Florida Water and Land Conservation Initiative and the medical marijuana constitutional amendment; and former state Rep. Dean Saunders, who spearheaded creation of the Bright Futures Scholarship program.
Palm Beach County State Attorney Dave Aronberg, a former state senator, also will serve on the team.
The most notable activist on the team would be Guttenberg, whose daughter Jaime died in the Parkland mass shooting earlier this year.
But Fried also tapped figures who have been active in the agriculture world, including Susanne Clemons, a cattle rancher and former president of the Okeechobee Area Agri-Council.
Darin Cook, co-CEO of Infinite Energy will be a part of the team, as will Sam Poole, former executive director of the South Florida Water Management District.
Chris Hand, former City of Jacksonville chief of staff, and Scheril Murray Powell, a lawyer specializing in cannabis issues and member of the University of Florida Hemp Pilot Program advisory board, bring their legal skills.
Ben Kuehne, who recently represented Fried during the statewide recount for her race, will serve as general counsel for the transition team.
Eric Johnson, Murphy's former chief of staff, will serve as executive director. Fried campaign manager Shelby Scarpa will serve as deputy executive director.
Filling out the team will be Deborah Tannenbaum, Florida Peanut Federation executive director, as senior adviser; Jordan Anderson, a For Our Future deputy field director, as director of operations; and Max Flugrath, Fried's campaign spokesperson, as transition communications director.