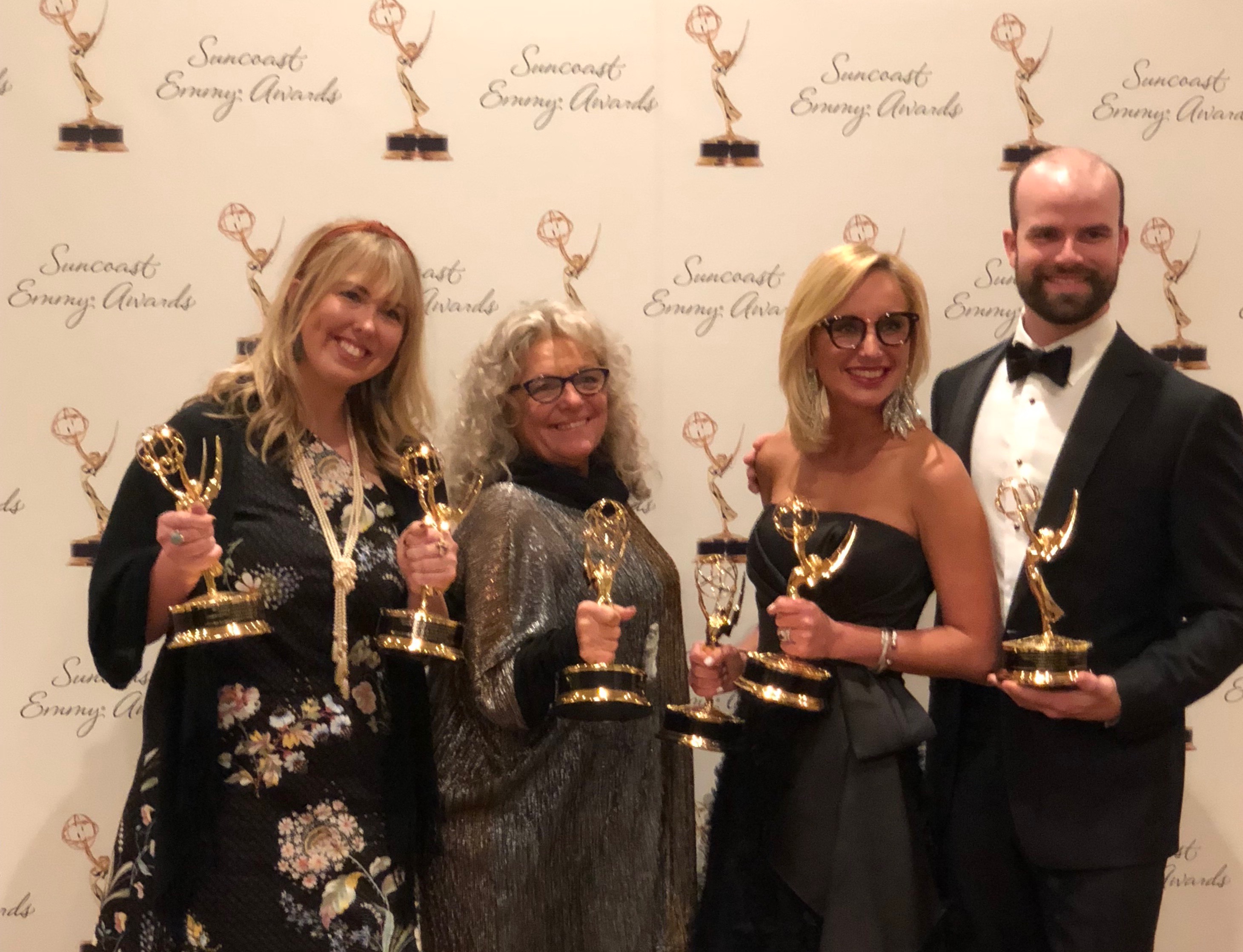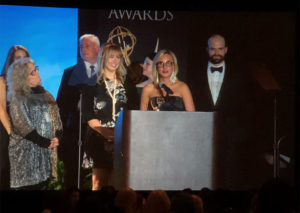 Lauren's Kids, the child sexual abuse prevention organization founded by Democratic Sen. Lauren Book, took home two Suncoast Regional Emmy Awards for awareness videos the organization produced.
The videos earning accolades: "Walk in My Shoes: Prevention through Education" and "Child Sexual Abuse Prevention — Lauren's Kids." The Suncoast Regional Emmy Awards ceremony was held Dec. 1 at the Hyatt Regency Orlando.
The new wins add to the pile of Emmys for Lauren's Kids — the nonprofit organization previously produced or co-produced two other Emmy Award-winning videos: "What if I Told You: How to Solve Child Sexual Abuse" and "Out of Darkness, Into Light," which was produced by WLRN.
"We are honored to be recognized by the Academy of Arts and Sciences with our fourth and fifth Emmy Awards, because each time we receive this recognition, we are also presented with an opportunity to amplify our message of prevention, hope and healing," Book said.
"We know 95 percent of child sexual abuse is preventable through education and awareness, which is why we will continue to produce engaging, high-quality content to encourage survivors to come forward and arm children, parents and educators with the resources needed to end abuse."
The first of the videos features Book teaching lessons from the nonprofit's first-of-its-kind Safer, Smarter Schools curriculum in Florida classrooms alongside testimonials from teachers and school principals.
The video was produced by Chucha Barber, Book, Claire VanSusteren and Joshua McLawhorn. It was the winning entry in the Public/Community Affairs category.
The second video is an animated short based on a passage from Book's book, Lauren's Kingdom.
"If you're choking back tears and your heart's filled with fears, you know very well … it's OK to tell," Book says in the video.
The video was produced by Barber, Book, VanSusteren, Jason Maurer, Jose Kropp and Michele Watson. It was the winning nominee in the Public Service Announcement category.
The award-winning videos are below.