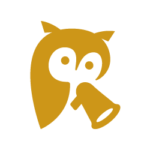 There's often a disconnect between lawmakers and constituents looking to effect change, but helping to close that gap is a new app that blends the tech of today with the old but reliable methods of grassroots advocacy.
RallyWise, a mobile tool that connects users with lawmakers and tracks legislation, is seeking to shift the influence paradigm. 
How? First and foremost by showing users, namely association members, who their legislator is and connecting them via phone, email and social media.
That's according to co-founder Jennings DePriest, who told Florida Politics he saw an opportunity to innovate advocacy while working as a lobbyist in Tallahassee. 
"I realized that there wasn't a ton of innovation going on with software in the lobbying world," said DePriest.
The 25-year-old teamed up with Jay Foster of the Tallahassee-based Canopy Software company to design and build the clean mobile product.
It's running smoothly, and the two already have four clients: Florida Swimming Pool Association, Florida American Legion, Coastal Conservation Association Florida and Florida Blockchain Business Association.
The app is built primarily for associations.
Instead of a replacement for other services like LobbyTools, DePriest said RallyWise is more of a complementary tool that is focused on helping association members with varying interests — people like single-issue advocates who may never travel to Tallahassee but want to make a difference from home.
And at $1250 annually, it's a bargain for groups with hundreds of members across the state. That price licenses all members for use, instead of just the lobbyist or governmental affairs specialist at the association.
"Most associations have issues that they care about each year," DePriest said. He noted that users can track as many bills as they wish, but expects some to take interest in only a few each Session.
When a bill is primed for a pivotal committee hearing or a key vote, users are informed ahead of time via a push alert. That system is more effective than email updates, DePriest said, which can sometimes get lost in the shuffle of other emails.
Familiar with the lawmaking process, DePriest noted that RallyWise also is a tool for the legislative offseason, when bills are getting filed and the Session agenda isn't quite set.
He said he hopes users take advantage of the contact information during this period.
"If an association member is talking to a legislator for the first time in case of an emergency, it's already too late," DePriest said, adding that users can individualize their RallyWise experience by programming the app to update them on bills that contain certain words — think "swimming pools" for the pool contractors association.
RallyWise launched in October with a fresh and intuitive appearance that matches today's tech. DePriest described the feedback so far as "overwhelmingly positive" and expects to expand to more states in the near future.
DePriest also said that other interests, like universities, have reached out to him about providing the service to students and faculty who are interested in certain bills. He said he expects the tool to evolve and envisions the pricing to shift toward a tiered hierarchy in time. 
In the interim, he and his team will be at the ready to help users navigate the forthcoming Legislative Session, which begins March 5.
"It will be a brand new experience once the bills start moving," said DePriest.