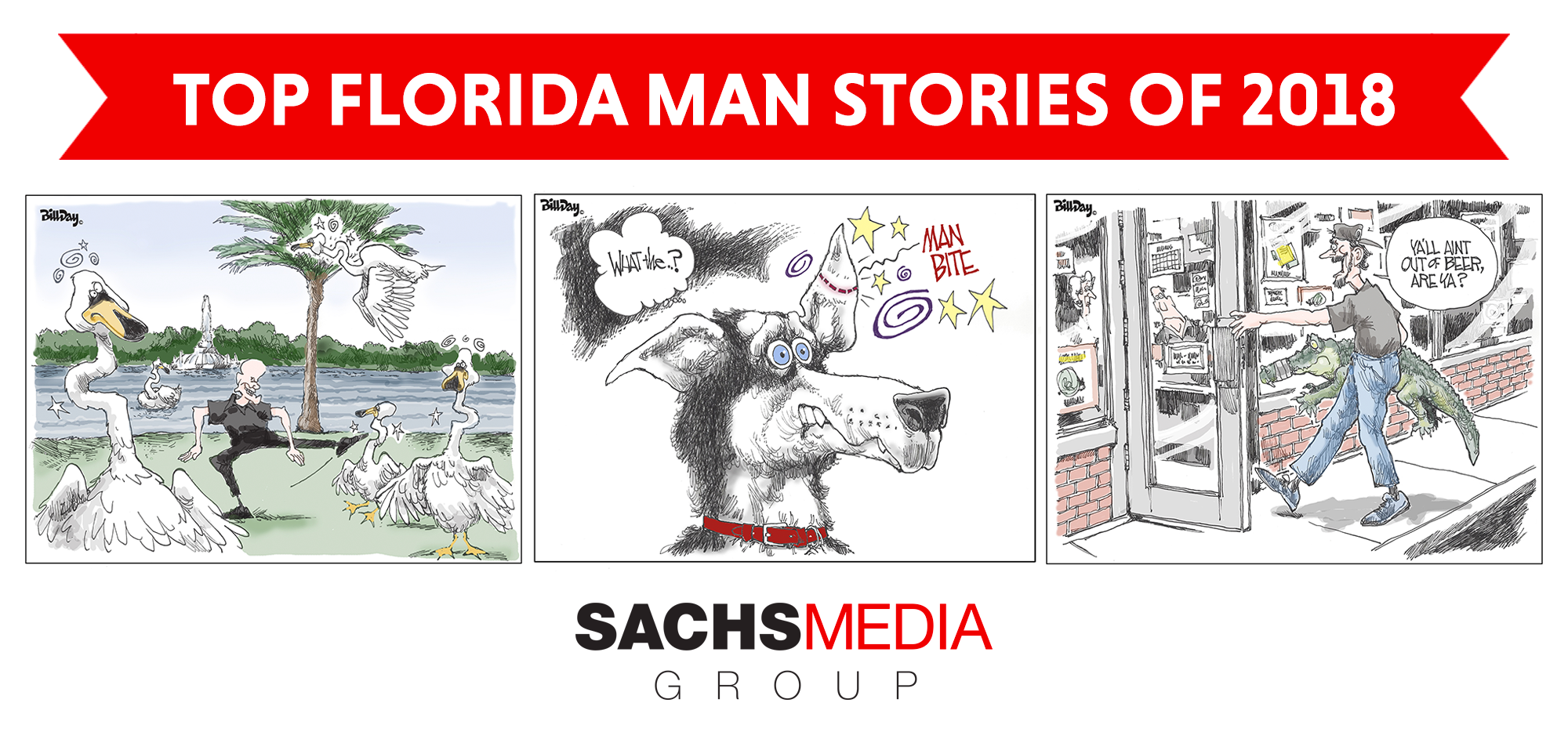 Two things we can count on in Florida: chaotic elections and bizarre Florida Man stories. Once again, Sachs Media Group has compiled a list of the year's top 10 news accounts of the baffling exploits of Florida Man and Florida Woman, each accompanied by an original illustration by renowned cartoonist Bill Day.
From the guy who 'practices' karate on swans in the park, to the woman charged with stealing a live lobster from a restaurant, to the man whose doughnut crumbs were mistaken for meth by police, 2018 Florida Man and Woman were just as crazy as the election cycle.
The pair showed up in all corners of the state this year, and their deeds ranged from boneheaded to bizarre.
In Jacksonville, Florida Man brought his alligator along on a beer run. In the Tampa Bay area, Florida Man and Woman teamed up to steal a motorized shopping cart from Walmart. And in South Florida, Florida Man brought one of the most famous journalistic aphorisms to life by biting his dog.
Since election season is over, another election season has just begun … so you're invited to cast your vote on the year's best "Florida Man/Florida Woman" story. Be sure to click on the links to learn more about each story and to read the ballot carefully — Florida Man and Woman aren't up for another recount.