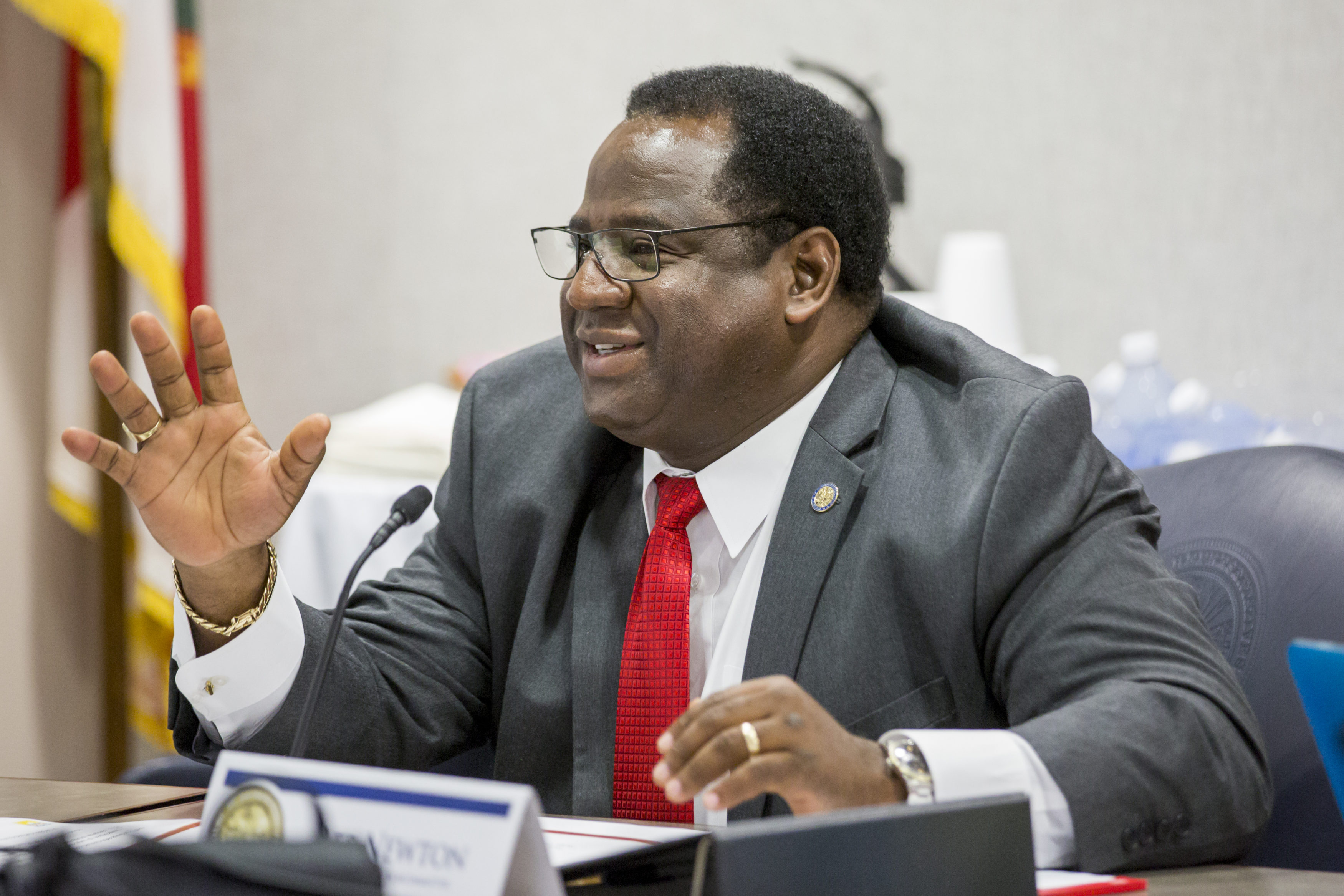 State Rep. Wengay Newton was sworn-in for his second term a couple months ago, and his wife Melissa Newton is thanking his supporters this weekend with an "appreciation bar-b-que."
"Come out and celebrate my husband's re-election to a second term in the Florida House of Representatives," the invite reads. "Thanks for your vote."
The barbecue is the twelfth such event the Newtons have hosted for constituents — before he was elected to his first term in the House, the St. Petersburg Democrat served two terms on the City Council.
Melissa Newton will don her chef's hat at 2 p.m in pavilion one of Dell Holmes Park, located at 2800 22nd Street South in St. Petersburg. The event is open to the public, but those hoping to snag some grub should plan to show up close to the start time as the festivities will last only until the food is gone.
Those looking for more info can send a message to [email protected] or call 727-619-6398.
Newton was unopposed in the general election this cycle, but he faced a couple not-ready-for-primetime challengers in the August Democratic primary election for House District 70.
He cruised into term two after garnering nearly half the vote. Newton has since launched his campaign for a third term representing HD 70, which covers pieces of Hillsborough, Manatee, Pinellas and Sarasota counties.
The invitation is below.