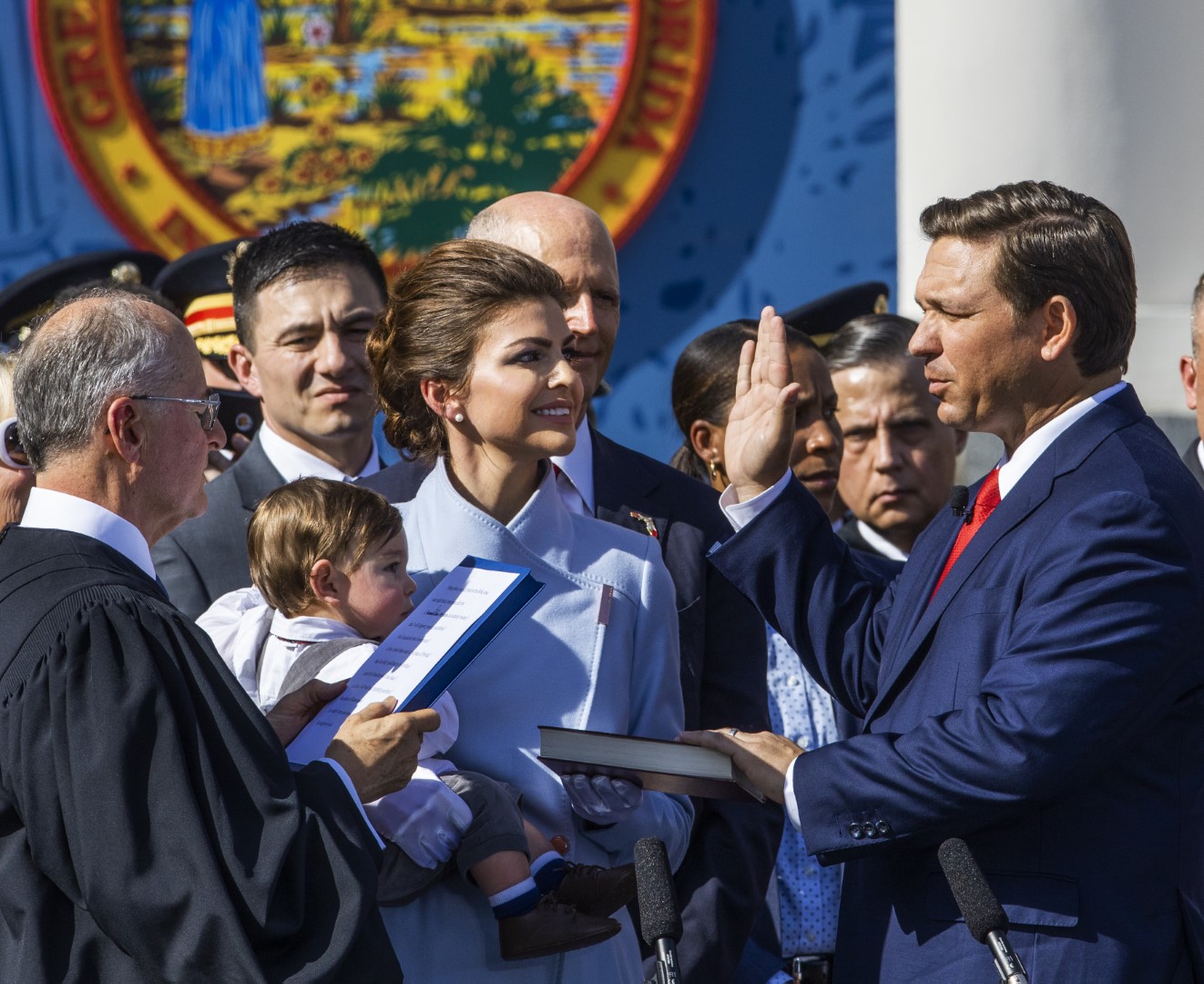 Supporters of newly sworn-in Gov. Ron DeSantis heralded the bold vision outlined Tuesday in his inaugural address.
"Gov. DeSantis made it abundantly clear he has an ambitious agenda in areas very important to Floridians while acknowledging at the same time it builds on the success of Gov. Rick Scott and the Florida Legislature," said lobbyist Hayden Dempsey, chair of the Florida Government Law and Policy Practice for Greenberg Traurig.
DeSantis' inaugural address promised to "overcome political tribalism." At the same time, he vowed to fight for conservative fiscal policies that endure "not because they are partisan" but "because they are right."
Gus Corbella, senior director of the Tallahassee office Government Law & Policy Practice for Greenberg Traurig, called DeSantis' vision bold and energetic.
"His focus on growing on the successes of the last eight years means that Florida will continue to lead by example when it comes to lower taxes, environmental stewardship and the security of Floridians," Corbella said.
Corbella also noted that with the 40-year-old at the helm of the state, a new generation runs the show in Tallahassee.
"He's a fellow Gen X'er with a young family, and we're excited to witness this generational change in leadership and all that it will bring to our state."
A focus on environmental issues stood out to Dempsey, who said Republicans don't often get credit on that issue regardless of success. Yet DeSantis specifically mentioned fighting red tide, stopping discharges from Lake Okeechobee and preserving Florida's beaches as a tourism foundation during his address.
"Instead of shying away, Gov. DeSantis is leaning in on the environment," he said, "and he is going to work hard on it."
As far as differences between DeSantis and Scott, who was sworn in today as Florida's junior U.S. senator, the most striking shift may be in expectations. Scott came into office during a down economy with a platform focused on job creation.
DeSantis ran on broader principles, but in his address today showed an ambitious agenda, Dempsey said, on issues including school choice.
"He was criticized, I think unfairly, for not putting out specifics, but he has an ambitious plan and vision for Florida," Dempsey said.