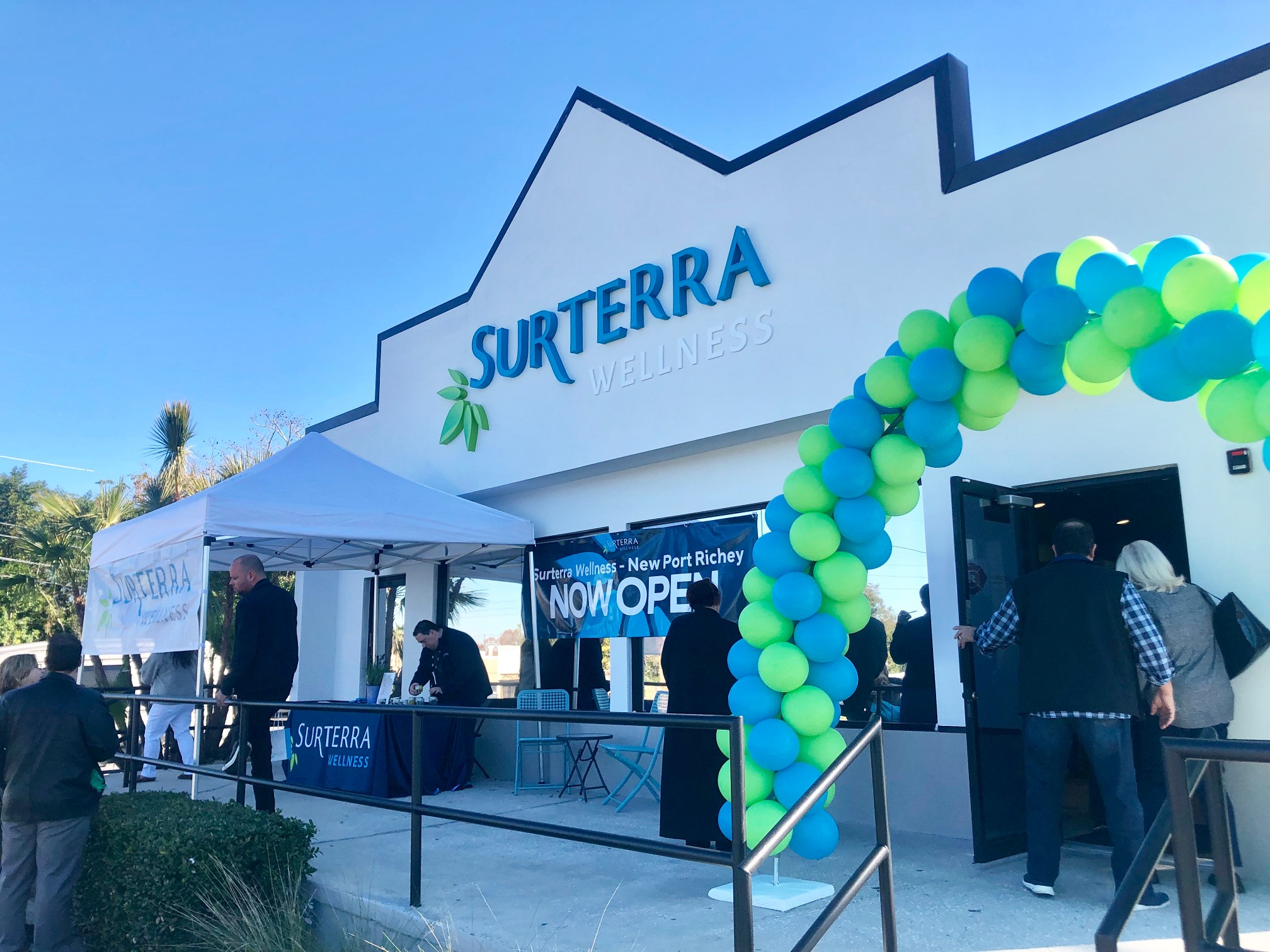 The opening came the same day DeSantis demanded an end to the state ban on smokable cannabis.
Surterra Wellness officially opened its first medical cannabis dispensary in Pasco County.
One of the largest medical cannabis providers in the country, Surterra expects to have 25 dispensaries open throughout Florida by midyear, with more than 300,000 square feet of growing space, and a half-million square feet of cultivation space where the cannabis plant is processed into medicinal form.
The grand opening Thursday came on the same day Gov. Ron DeSantis put pressure on the Legislature to stop blocking the use of smokable cannabis for patients.
In a news conference, DeSantis warned that if lawmakers did not take swift action, he would handle it without them — stopping the state's appeal of a court ruling that said patients should be able to smoke their medicine if recommended by a doctor.
Expanding medical cannabis use to smokable form could increase demand, as more users who might have chosen to continue purchasing cannabis on the black market switch to Florida's legally regulated marketplace.
"This is a great day for wellness in the Sunshine State. As Florida moves to expand patient access to cannabis, Surterra Wellness is officially opening its doors in New Port Richey," said Kim Hawkes, Senior Manager of Government & Public Relations at Surterra Wellness.
"Our new Wellness Center was packed with Pasco County patients from miles around, thrilled to have convenient access to our high-quality options for cannabis-based care."
Surterra's Wellness Centers offer a full range of services for patients certified to receive cannabis under the state's regulation of the industry. They also serve prospective patients by helping connect them with doctors certified by the state to recommend the drug, as well as guiding them through Florida's regulatory process.
Staff members are also trained on the different variations of cannabis available to patients to help them decide which is most appropriate for treatment. The company also offers a wide range of modes by which to consume the drug including vaporizers, tinctures and capsules.
The latest Surterra Wellness Center is located at 4218 US Highway 19, New Port Richey.