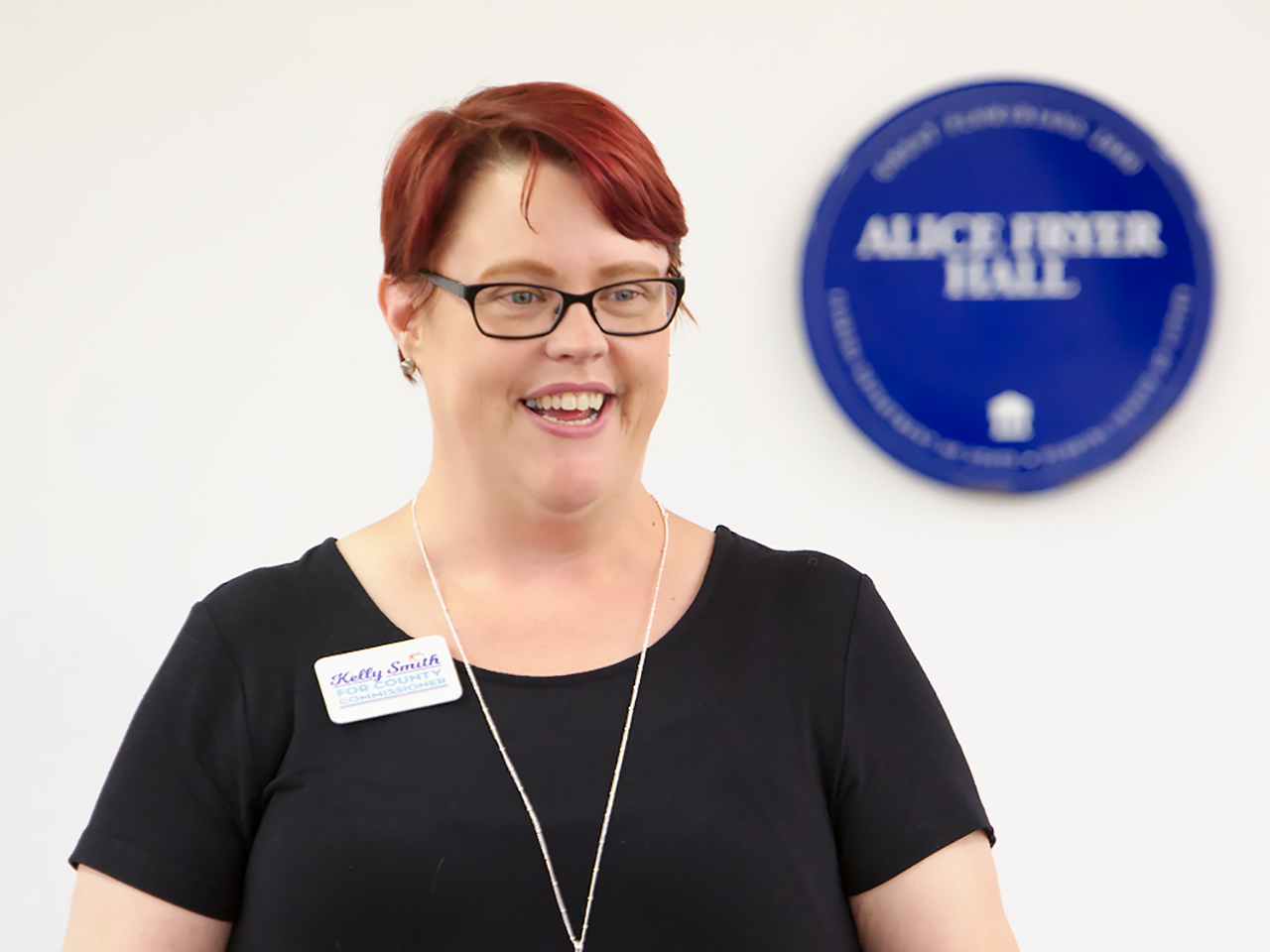 Smith wants more state funding for education, health care and foster care.
The race to replace Danny Burgess in House District 38 has officially drawn its first Democratic candidate.
Kelly Smith, the vice chair of the Pasco County Democratic Executive Committee, announced Tuesday that she would seek the Pasco-based seat, which Burgess left vacant to take the top job at the state Department of Veterans Affairs.
"I join the rest of Pasco County in wishing Rep. Burgess the best as he begins the next phase of his public service career. Danny is a selfless public servant who has worked hard to represent his constituents," Smith said in a news release.
"I had the opportunity to interact with Rep. Burgess several times during my County Commissioner campaign and appreciated how friendly and open to dialogue he was."
The Wesley Chapel Democrat is an alumna of Southern Connecticut State University. She has lived in the Sunshine State since 1996, and in Pasco County since 2008. Outside of politics, her career includes public and private sector positions focusing on land use and transportation.
In her announcement, Smith railed against the Republican trifecta in Tallahassee.
"For almost 20 years, Florida has been controlled by the Republican Party and elected officials who collectively turned their backs on the daily needs and concerns of working class Floridians," she said.
"Their irresponsibility has led to inadequate funding for vital community services — high quality public education, access to affordable health care, and programs for foster children.
"Putting special interests first, they have failed in their responsibility to enact legislation that protects affordable housing and encourages conservation of our already depleted natural resources.
"It is for these reasons and more I have decided to run in the Florida House District 38 special election," she concluded.
Democrat Kathy Lynn Lewis, also of Wesley Chapel, put in her paperwork for the 2020 cycle last month, though she hasn't transitioned her campaign to the special election in the week since Gov. Ron DeSantis set the dates.
Whether or not Lewis and Smith square off in a Democratic primary, they face long odds in the eastern Pasco seat — HD 38 is a GOP stronghold that has been under Republican control since it was redrawn ahead of the 2012 elections.
Currently, Randy Maggard of Dade City is the only Republican in the race.
The qualifying deadline for HD 38 is Feb. 8. A primary election, if necessary, will be held April 9. The general election will be held June 18.
The election dates will leave HD 38 — as well as HD 7 and HD 97 — without representation during the 2019 Legislative Session, which begins March 5 and runs for 60 days.