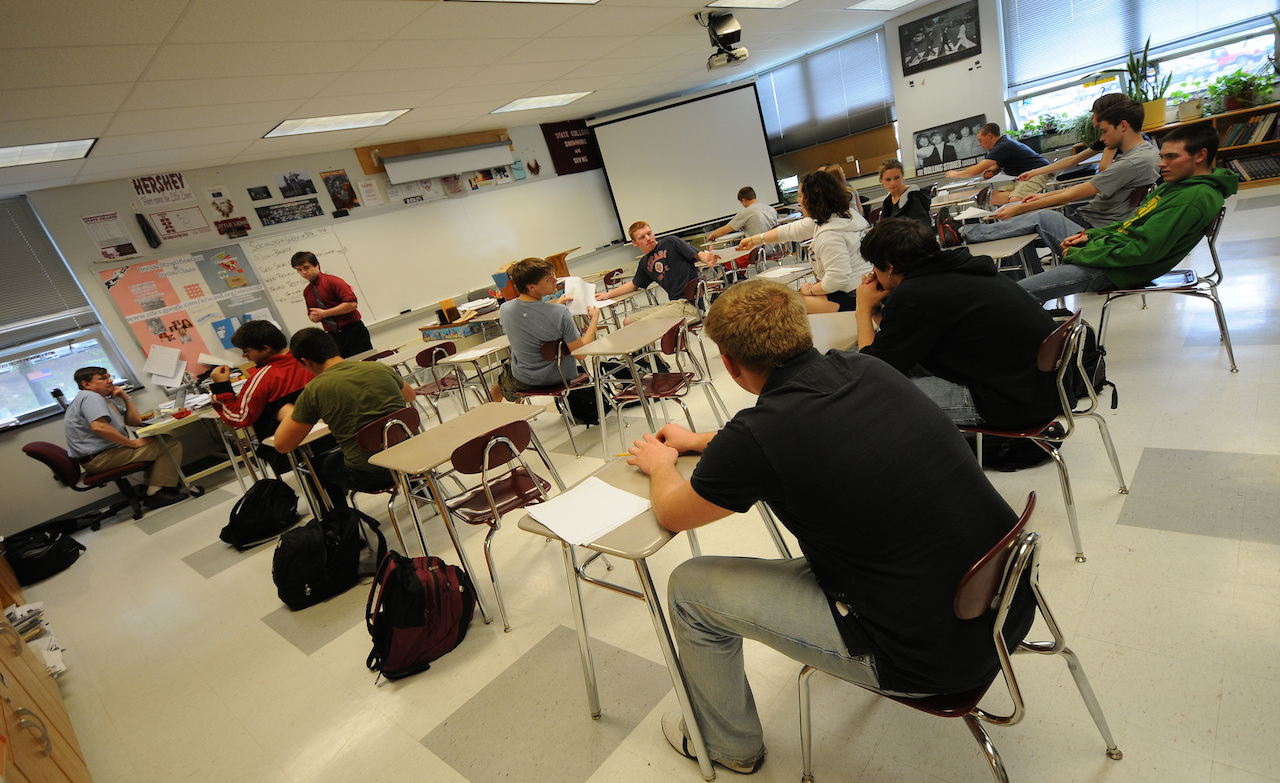 The report follows up on a 2017 analysis, showing bigger benefits this time around.
Low-income K-12 students who receive the Florida Tax Credit (FTC) scholarship to attend private schools are more likely to both enroll in and graduate college than their public school counterparts.
That's according to a follow-up study on the FTC program by the Urban Institute, a think tank based out of Washington, D.C. Its newest report, released Monday, shows a 6 percentage point bump in college enrollment among FTC students who began the program in elementary or middle school.
The authors note that some of those students then transition back into a public high school. For students who first participate in the FTC program in high school, the college enrollment boost is even higher, with rates increasing by 10 percentage points.
These are larger benefits than were shown in the Urban Institute's 2017 analysis of the program. That study only looked at students who attended Florida public colleges. In the 2019 version, the group was able to review data from private and out-of-state universities.
Several groups who advocate for more school choice, such as the Oberndorf Foundation, the Walton Family Foundation and the Charles and Helen Schwab Foundation helped fund the research. The Urban Institute itself, however, has been described as nonpartisan.
The group's 2017 study found little impact on graduation stats. But this year's fuller sampling of the country's colleges shows the rate of attaining both associate's and bachelor's degrees goes up by 1 to 2 percentage points among most groups of FTC students. The report notes an exception for students who enter the program in high school. While their bachelor's degree attainment went up by 2 percentage points, the group found "no significant impact" on rates of completing and associate's degree.
Matthew M. Chingos, Daniel Kuehn and Tomas Monarrez authored the 2019 version of the report.
"These positive impacts of FTC participation should be interpreted in the context of increased enrollment in the program, which has expanded to include students from lower-middle-income families and more schools where most students use a scholarship," the authors said.
"How the effects of FTC participation vary across students and schools and over time is fertile ground for future research."
In January, Gov. Ron DeSantis said he's seeking to cut down the waitlist for the program. Nearly 13,000 students are on the 2019 waitlist. The program, created in 2001, services nearly 100,000 students overall, the majority of which are Hispanic and African American.
"I would like to eliminate the waitlist so every parent has the ability to make these choices," DeSantis said at an appearance in Lauderdale Lakes.
"That will be a priority for me in this next legislative session."
The Urban Institute's 2019 report looked at date from the National Student Clearinghouse (NSC), a nonprofit which collects data on college attendees across the country, including private universities.
It analyzed 16,111 students who had utilized the FTC scholarship and compared those students with a sample of public school students who were similar in age, race and other characteristics and who had similar math and reading scores.
The Urban Institute notes that the NSC does not collect data from for-profit colleges. But according to the National Center for Education Statistics, only 9 percent of undergrad students in Florida enrolled in a for-profit college.