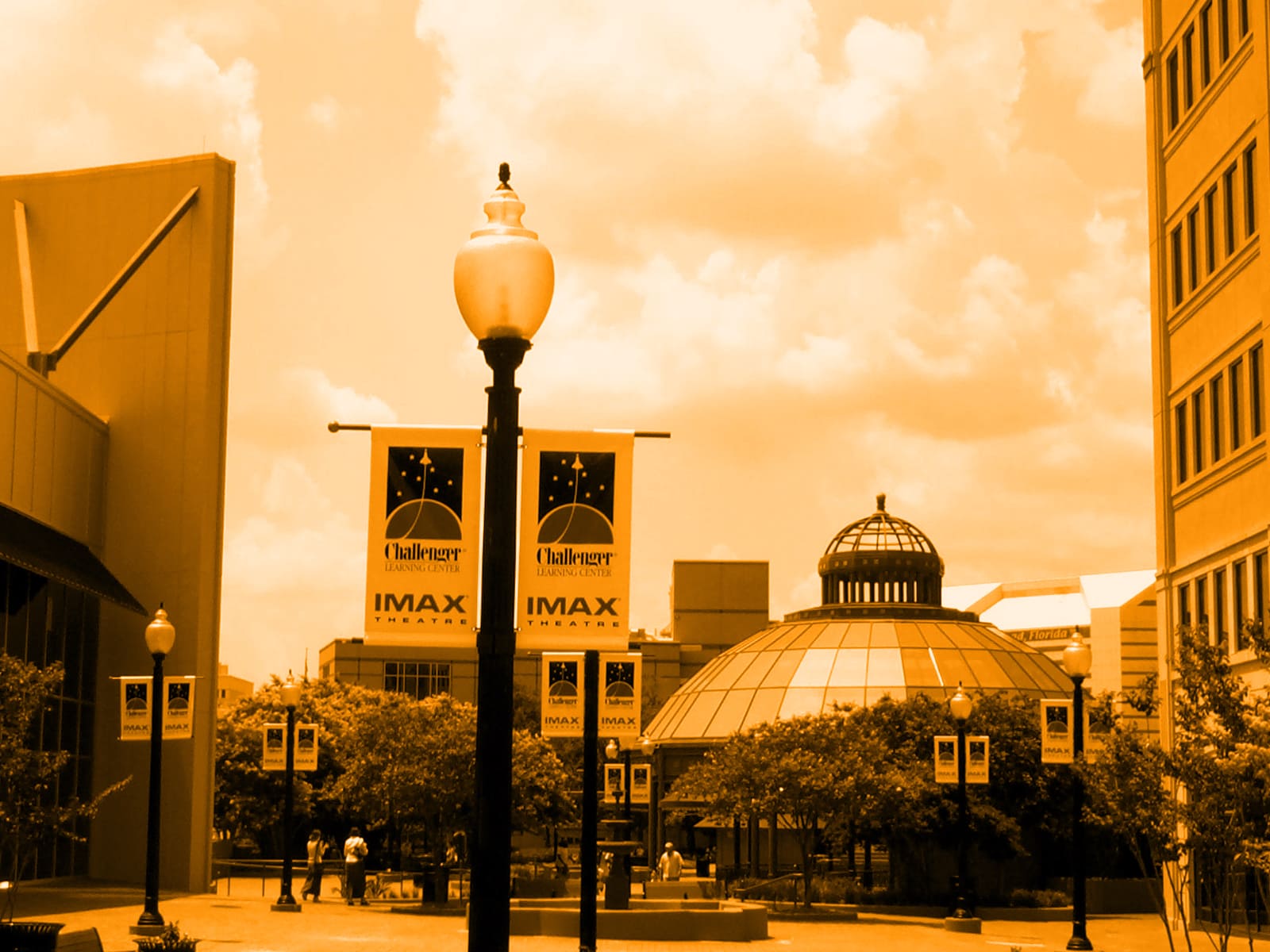 Wake up right: Get your scoops and other news about Florida politics.
The blood-letting and talent-shedding in the news world continued this week with a report that over 200 employees of the McClatchy chain "had accepted buyout offers and would leave newspapers across the country," according to the Miami New Times.
The biggest news was that Carol Rosenberg, who's long covered the Guantánamo detention center for The Miami Herald, is decamping for The New York Times. In fact, The Herald – a former Knight Ridder paper that McClatchy inherited – "is losing at least 10 employees," including some longtime, high-profile writers.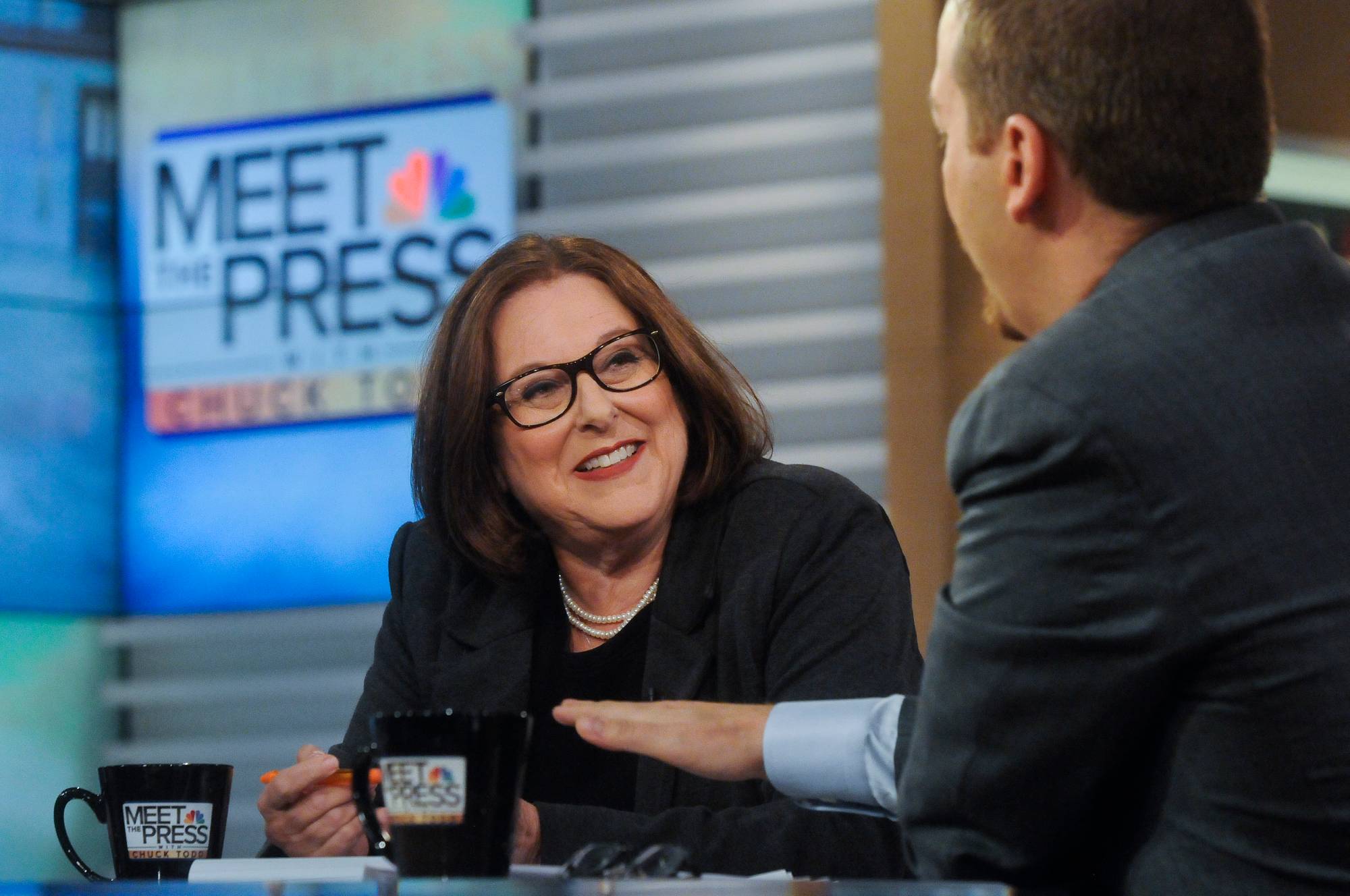 But what caught our Florida politics eye was an initial report that Herald Tallahassee bureau chief Mary Ellen Klas had also taken a buyout. Klas, who's married to GateHouse News capital correspondent John Kennedy, has been up north on a Nieman fellowship at Harvard University, which doesn't end till June.
After Florida Politics' Jim Rosica and POLITICO's Marc Caputo retweeted the news of her taking the buyout, Klas took to Twitter to say reports of her early retirement were greatly exaggerated.
"I haven't taken a buyout. Just opened the door for the option, as many others in the chain have done. Pure pragmatics," Klas tweeted, later adding she was "on leave on a fellowship trying to explore the impact of the loss of local journalism. I can't leave reporting.
"I'm not in the same category as the others, and the window for a decision has not closed. I'm doing what's wise, keeping options open," Klas wrote.
As we've seen, however, once a news corporation gives you an out and you don't take it, the same company has a way of disappearing your job in the name of cost-cutting and "enhancing shareholder value."
(We'd offer her a job here — but we know there's about the same chance of that happening as Jose Oliva giving up cigars.)
Her devotion to her craft aside, we hope Mary Ellen seriously weighs her "options."
As Bob Marley sang: "'Tis he (and we'll add, she) who fight and run away/Live to fight another day."
— SITUATIONAL AWARENESS —
—@RealDonaldTrump: I want 5G, and even 6G, technology in the United States as soon as possible. It is far more powerful, faster, and smarter than the current standard. American companies must step up their efforts, or get left behind. There is no reason that we should be lagging behind on.
—@RealJacobPerry: Too bad Roger Stone wasn't under a gag order when he was the keynote speaker at dozens of Republican events across Florida over the past few years.
—@meridithmcgraw: White House releases the 2018 Science & Technology Highlights Report. Noticeable — not one mention of "climate change."
—@KevinSDonohoe: Last cycle, everyone loved to hate on my "Questions for Ron DeSantis" emails. But in Stuart, DeSantis just did a presser, made himself available for Qs — and no one asked anything. Folks, don't make me revive "Questions for Ron DeSantis"
—@Fineout: When is a major announcement not a major announcement & if so, if so who answers, who answers?
—@JimRosicaFL: Just realized: Senate President @BillGalvano holding an unprecedented (in recent years) 3rd pre-Session media avail on Friday. That's after his pre-holiday breakfast and pre-session 1-on-1 interviews with Cap Press Corps.
—@AnnaForFlorida: Spent 45 minutes meeting w/two women who oppose access to safe & legal abortion — I knew these women from when they protested @PPact. W/no picket line between us, I tried my best to find common ground. Unfortunately I don't think we got there, but at least there was some dialogue.
—@AndreaGainey: Every time I drive from Tallahassee to Panama City (home) I am reminded of exactly what we are fighting for and why extensive strategic relief is life or death for the panhandle.
—@NewsBySmiley: I just had a state employee tell me he can't give me his job title. I have to call media relations.
—@CHeathWFTV: "We stand with Dale Whittaker" says student in what has become a chorus of students taking mic in support.
—@ChrisLatvala: Clearly some folks at UCF screwed up. I do not know who did what or who knew what and when they knew it. President Whittaker put UCF before himself. UCF will continue to grow and prosper. While I will miss him, our school will continue to be the best University in FL.
—@CarlosGSmith: I have a question — Since @UCF's @UCFWhittaker was forced to resign over spending the wrong $38M on a classroom building — whattabout FL lawmakers? They swept $183M from the Sadowski Affordable Housing Trust Fund in 2018 and $2.2B over the last 20 years with no intent to repay.
—@GovGoneWild: Smollett staged the attack because he was "dissatisfied" with his salary. He's gonna like it even less now.
— DAYS UNTIL —
Fat Tuesday — 11; 2019 Legislative Session starts — 11; Tampa mayoral election — 11; 'Captain Marvel' release — 14; Players Championship begins — 20; St. Patrick's Day — 23; Jacksonville municipal first election — 25; Major League Baseball season begins — 34; Scott Maddox corruption trial begins — 34; Final season of 'Veep' begins — 37; Final season of 'Game of Thrones' begins — 51; Easter — 58; 2019 Legislative Session ends (maybe) — 70; 2020 Democratic presidential primary debates start — 105; 2019 General Election — 259; Iowa Caucuses — 346; 2020 General Election — 620.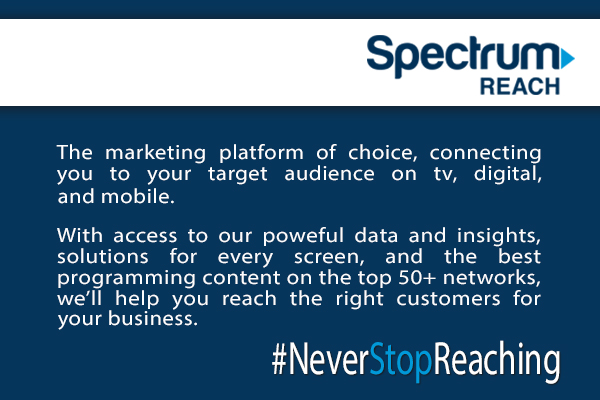 — TOP STORY —
"Ex-CFO Bill Merck: UCF trustees, Dale Whittaker knew" via Scott Powers of Florida Politics — UCF President Whittaker, Board Chair Marcos Marchena, other trustees and top officials were aware for a long time that the university was diverting tens of millions of dollars of operating money to construct buildings, said Merck, the former VP and CFO blamed for the scandal, to state investigators. Merck told his side of the story last week in a deposition by lawyers investigating the scandal on behalf of the Florida House Public Integrity and Ethics Committee. Merck insisted he never knew what the university was doing was strictly illegal, instead calling UCF's use of excess Education & General Fund money to construct buildings an "unconventional" financial response to an emergency, while acknowledging it was likely to draw state auditors' attention. "My sense is that they were informed in writing. They were informed orally," Merck said. "Dr. Whittaker was even more so informed through correspondence, reports, conversations … in our various meetings."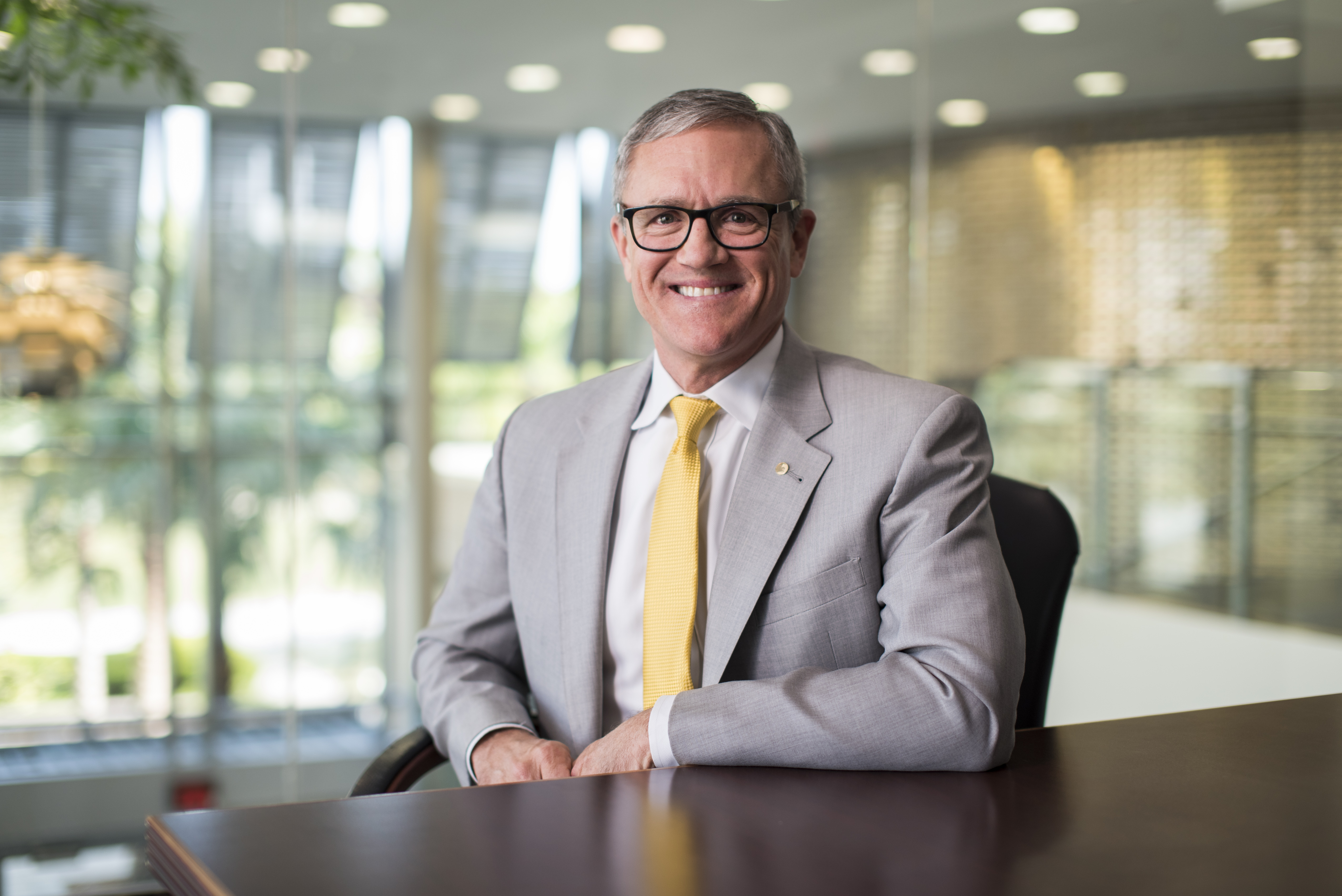 Meanwhile … "UCF Board of Trustees accepts Whittaker's offer to resign in spending scandal" via Annie Martin of the Orlando Sentinel — Board Chairman Robert Garvy called it a "day of loss for the 68,500 students of the University of Central Florida" before trustees voted to accept Whittaker's offer to resign to quell a firestorm over the spending scandal that has ruptured relations with state leaders. Garvy said Whittaker was willing to give up the presidency he held since July 1 as he was "faced with a whirlwind of controversy, born of poor decisions of a prior administration." "Our loss will be some other great university's gain," Garvy said.
— "Who is UCF acting president Thad Seymour Jr.?" via Lisa Marie Garza of the Orlando Sentinel
— THE NEW ADMINISTRATION —
"Ron DeSantis names more South Florida water board members" via Jacob Ogles of Florida Politics — Gov. DeSantis continued his effort to remake the South Florida Water Management District Governing Board completely. The Republican governor named four new board members: Charlie Martinez, Cheryl Meads, Charlette Roman and Jacqui Thurlow-Lippisch. Meads, an Islamorada Village Council member, promised change. "This appointment imposes responsibility that is not for the faint of heart, that is not for those representing the desires of special interest groups and that is not for personal gain," she said. Thurlow-Lippisch, a former mayor of Sewell Point who previously served on Florida's Constitution Revision Commission, said Florida's waterways remained a priority for all citizens. "Generation after generation, we have ignored the science and the signs in our excitement to build cities and towns and build the greatest agriculture empire on earth," she said.
Tweet, tweet:
Honored to meet with five former Florida attorneys general today to discuss past and future efforts to protect Floridians. pic.twitter.com/SO103vjJW2

— AG Ashley Moody (@AGAshleyMoody) February 21, 2019
Jimmy Patronis: Orange County cop busted for insurance fraud — Patronis announced the arrest of Wadih Ojeil, a deputy with the Orange County Sheriff's Office, after he allegedly filed a false and fraudulent automobile insurance claim for $2,230 with GEICO Insurance. Investigators said Ojeil struck a deer last year with his 2012 Ford Mustang, damaging his personal vehicle. He called his insurance company to add comprehensive coverage to his existing automotive policy, but did not report any existing damage. He also specifically asked GEICO if the added insurance covered deer collisions. The new coverage did not go into effect until July 9, three days after the incident. Once the coverage went into effect, Ojeil contacted his insurance company to file a claim on July 10, claiming he hit a deer causing damage to his vehicle. Ojeil later admitted he filed a fraudulent insurance claim, was arrested Feb. 15, and charged with filing a false and fraudulent insurance claim. "This deputy swore to uphold and protect the law, but instead he committed fraud for personal gain," Patronis said in a statement.

— ROAD TO SESSION —
"Senate Republicans propose new voucher, changes to teacher bonus program" via Emily Mahoney of the Tampa Bay Times — The Senate is seeking to create a new school voucher called the Family Empowerment Scholarship, which would help reduce the lengthy waiting list of students awaiting the state's existing scholarship for low-income students, called the Florida Tax Credit Scholarship. Unlike the existing scholarship, though, the new voucher would draw its funding from the pot of money typically set aside solely to be distributed to districts based on the number of students they have — a dramatic change. The Florida Tax Credit Scholarship is funded through corporate donations that the companies deduct from their taxes.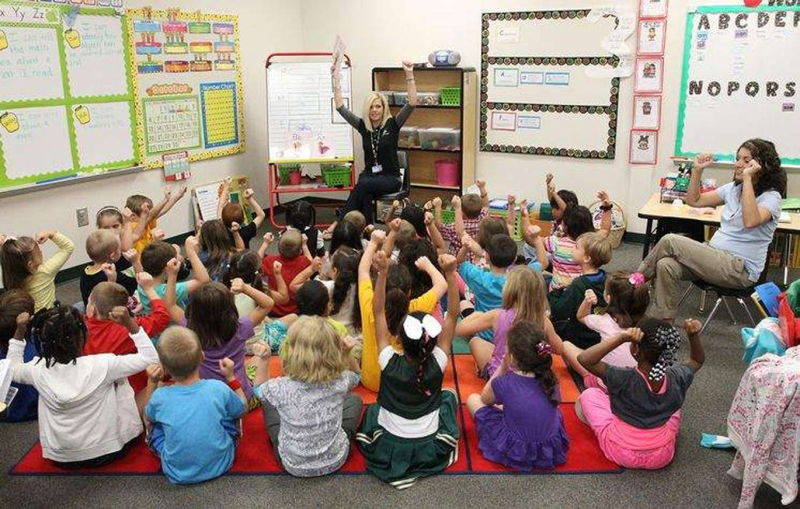 "House marijuana smoking bill ready for floor" via Jim Rosica of Florida Politics — The sponsor of the House's medical marijuana smoking bill says he doesn't believe the legislation will need to be ironed out in a conference committee. State Rep. Ray Rodrigues, an Estero Republican, spoke to reporters Thursday after the Appropriations Committee cleared his bill (HB 7015), now ready for the floor when the Legislature convenes March 5. But the Senate's proposal (SB 182), carried by St. Petersburg Republican Jeff Brandes, allows patients under 18 to smoke if two doctors agree it's the best method of delivery.  "From the House perspective, the biggest sticking point is children," Rodrigues said. "We don't believe children should be smoking medical marijuana … but we're having conversations."
"Video, audio and photos of mass shootings won't be made public if this bill becomes law" via Lawrence Mower of the Tampa Bay Times — The reason for the measure, said Sen. Tom Lee, is that such material can be turned into profit, exploiting the victims of the tragedy in the process, or it can be used for more nefarious purposes. "In the age of the internet there is potential for commercialization of these photographic and video products," Lee said. The Senate Governmental Oversight and Accountability Committee backed Lee's Senate Bill 186 that would create a public records exemption for material related to mass shootings in which three or more people, not including the killer, are slain in an intentional act of violence. A similar bill, House Bill 7017, is slated to be considered today by the House Criminal Justice Subcommittee.
VISIT FLORIDA budget likely to see cuts — House Speaker Jose Oliva wants to shutter VISIT FLORIDA, Senate leaders don't. According to Matt Dixon of POLITICO Florida, the two chambers are likely to meet in the middle. Lawmakers sent $76 million VISIT FLORIDA's way in the past two state budgets, and the state's tourism marketing arm is looking to maintain that level of funding. Oliva said Wedesday that he doesn't support that he does not support legislation reauthorizing the funding — or any funding at all. Senate President Bill Galvano, however, said the program "is very good when we need to respond to things like algae blooms or red tide." Senate budget chief Rob Bradley echoed that sentiment but said funding or no, $76 million isn't going to happen. "I definitely don't think I will do $76 million [this year], and I think $50 million would be the most," he said.
"Prisons, juvenile justice heads hold first public talk with House" via Ryan Nicol of Florida Politics — The new heads of the Department of Corrections (DOC) and Department of Juvenile Justice (DJJ) outlined their visions for their respective agencies in an introductory meeting with the House Criminal Justice Subcommittee. DOC Secretary Mark Inch and DJJ Secretary Simone Marstiller each spoke for several minutes. The House Criminal Justice Subcommittee oversees both agencies. The meeting aimed to serve as a chance for the pair of new heads to introduce themselves to committee members in advance of the upcoming Legislative Session.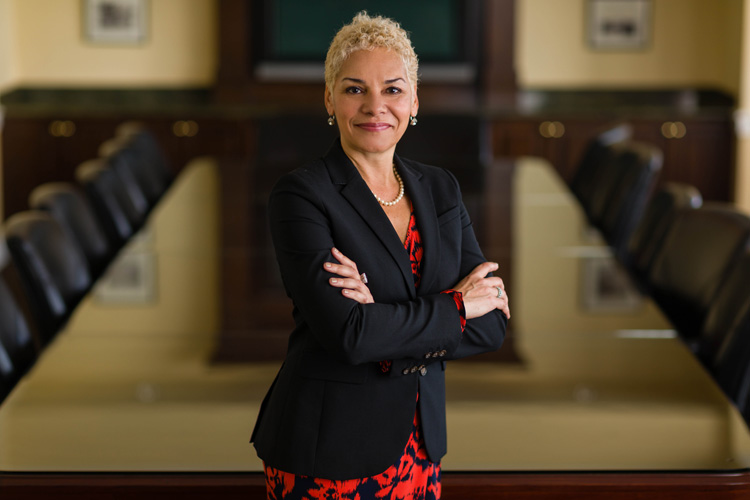 "Lawmakers push 'Network of Care' for veterans, behavioral health patients" via Danny McAuliffe of Florida Politics —  David Santiago, a Deltona Republican, is requesting $262,650 to continue the Network of Care program launched last year. The Department of Children and Families administers it. The site provides users with local programs and services, along with access to emergency help. It also offers extensive literature — more than 30,000 articles — to those suffering behavioral health illnesses. State Rep. David Smith, meanwhile, is championing a bill this year that would take the same program and apply it to Florida's veteran community. "Whether they need help finding a job or treatment for PTSD, this network would provide access to comprehensive services and information all in one place," said Smith, a Winter Park Republican.
"House looks to limit local regulations" via Jim Turner of the News Service of Florida — The Republican-dominated House Business & Professions Subcommittee voted 9-5 along party lines to approve the measure (HB 3), which seeks to eliminate existing local business regulations as of July 1, 2021, and prevent new regulations. The bill also would lead to the state largely having control of the regulation and licensing of professions — a concept known as state "pre-emption" of local authority. The bill would allow local governments to maintain regulations but would impose strict conditions. For example, the regulations would have to be approved by supermajorities of the local governing boards and reauthorized every two years.
"Bill would ban sunscreens with oxybenzone and octinoxate, like Hawaii and Key West" via Tyler Treadway of the Tallahassee Democrat — Sen. Linda Stewart has filed legislation (Senate Bill 708) to ban them in the Sunshine State unless the user has a prescription. Oxybenzone "poses a hazard to coral reef conservation and threatens the resiliency of coral reefs to climate change,'' according to a study published in the February 2016 issue of the "Archives of Environmental Contamination and Toxicology." When you swim with sunscreen on, the chemicals can seep into the water and be absorbed by corals, disrupting reproduction and growth. The corals turn white and die, a process known as "bleaching." Each year, about 14,000 tons of sunscreen end up in the ocean, according to a different study published in the same "Archives" edition.
Happening today:
The Criminal Justice Estimating Conference will take up issues in the criminal justice system, 9 a.m., 117 Knott Building.
The Revenue Estimating Conference will take up a forecast related to a legal settlement with the tobacco industry, 10:30 a.m., 117 Knott Building.
The Revenue Estimating Conference will hold an "impact" conference, which typically involves estimating the costs of pieces of legislation, 1:30 p.m., 117 Knott Building.
— EARNINGS REPORT —
"The Fiorentino Group netted $2.3 million in 2018 lobbying pay" via Florida Politics — The Fiorentino Group tacked at least $500,000 in earnings during the fourth quarter last year, bringing its overall 2018 earnings to $2.3 million. Named partner Marty Fiorentino and lobbyists Davis Bean, John Delaney, Joseph Mobley and Mark Pinto reeled in that cash with a nearly even split be their legislative and executive lobbying reports. … The sum of the consulting firm's 2018 legislative and executive compensation reports show at least seven contracts weighed in at more than $100,000 a pop. Tops among them were Flagler Hospital, which cut checks totaling an estimated $160,000 — $80,000 for lobbying the Legislature and an equal amount for lobbying the Governor and Cabinet. … If The Fiorentino Group earned the top dollar from each of the firm's 60 legislative and 65 executive contracts, its annual tally could have hit $3.75 million.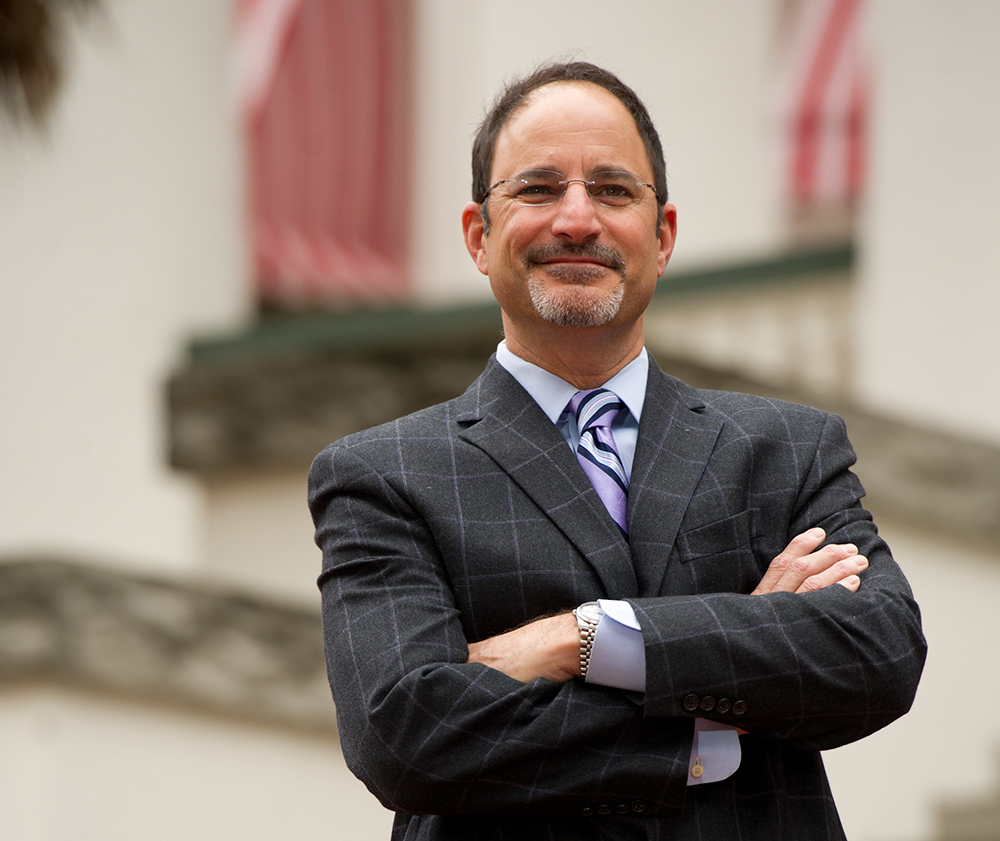 Rubin, Turnbull & Associates clears $7.6M in 2018 lobbying compensation" via Florida Politics — The Rubin Group posted a healthy quarterly haul heading into its rebrand as Rubin, Turnbull & Associates.  The firm founded by Bill Rubin, and now helmed by Heather Turnbull, brought in an estimated $1.9 million during the October through December reporting period, $1 million of it through lobbying the executive branch and another $871,000 lobbying the Legislature. The performance topped the firm's $1.75 million third quarter and pushed them past $7.5 million in total compensation for the year. Rubin, Turnbull and the rest of the team — Melissa Akeson, Amy Bisceglia, Erica Chanti, Christopher Finkbeiner and Matthew Sacco —brough in $3.6 million across 90 legislative contracts and another $4 million across 98 executive ones last year, putting their annual earnings estimate at $7.6 million.
"Smith Bryan & Myers earned $4M-plus in 2018 lobbying fees" via Florida Politics — New compensation reports covering the fourth quarter pushed lobbying firm Smith Bryan & Myers past the $4.1 million mark in 2018 earnings. … The SBM team of Bryan, David Daniel, Thomas Griffin, Jeff Hartley, Lisa Hurley, Jim Naff, Teye Reeves and Andrea Reilly handled 92 legislative contracts, which accounts for just shy of $2.5 million of their estimated earnings for the year. Executive branch lobbying netted the $1.65 million balance of their rake. … If each of SBM's clients paid the top dollar in their reported range, the firm could have could have made more than $6.7 million last year.
"Anfield Consulting posts $2.4M in 2018 earnings" via Florida Politics — Tallahassee consulting shop Anfield Consulting finished strong last year, clearing $2.4 million lobbying the state government. Managing partner Albert Balido and lobbyists Frank Bernardino, Edgar Fernandez and Stephen Pepper Uchino juggled the needs of 46 clients in 2018, reeling in an estimated $1.8 million lobbying lawmakers and $560,000 lobbying the Governor and Cabinet. That total includes a $590,000 haul for the last three months of the year — $440,000 via legislative lobbying and another $150,000 via executive branch lobbying. The quadriga's new earnings reports show significant quarter-over-quarter growth when compared to their $555,000 performance in Q3.
— STATEWIDE —
"Judge: Prosecutors violated law in dealings with Jeffrey Epstein victims" via Josh Gerstein of POLITICO — U.S. District Court Judge Kenneth Marra said prosecutors violated the Crime Victims Rights Act by failing to notify victims before signing off on the arrangement, under which federal prosecutors promised not to prosecute Epstein in federal court if he pleaded guilty to a pair of prostitution-related offenses in a Florida state court. "Petitioners and the other victims should have been notified of the Government's intention to take that course of action before it bound itself under the NPA," or nonprosecution agreement, Marra wrote. "Particularly problematic was the Government's decision to conceal the existence of the NPA and mislead the victims to believe that federal prosecution was still a possibility," the judge wrote.
"State hears warnings against deregulation of electricity market" via Michael Moline of Florida Politics — It would cost between $1 billion and $1.7 billion to deregulate Florida's electricity market, plus at least $825 million in ongoing costs to Florida's state and local governments, according to an analysis by the state's investor-owned utilities. Meanwhile, Florida TaxWatch released a study forecasting state and local revenue losses ranging from $426 million to nearly $1.4 billion in 2016, the first full year of implementation for the plan. "You start $10 billion in the hole," said John Reed, chief executive for Concentric Energy Advisors, which prepared the utility companies' analysis.
"Surterra opens Bonita Springs wellness center" via Florida Politics — Surterra Wellness burst into the Southwest Florida market with a wellness center in Bonita Springs. The newest location marks the 21st for the company. This marks Surterra's first dispensary in the Fort Myers-Naples area since voters approved medical marijuana in 2016. And it inches Surterra closer to the 30-dispensary cap currently in place. Of course, a circuit court judge recently ruled Florida could not impose such a limit on licensed locations.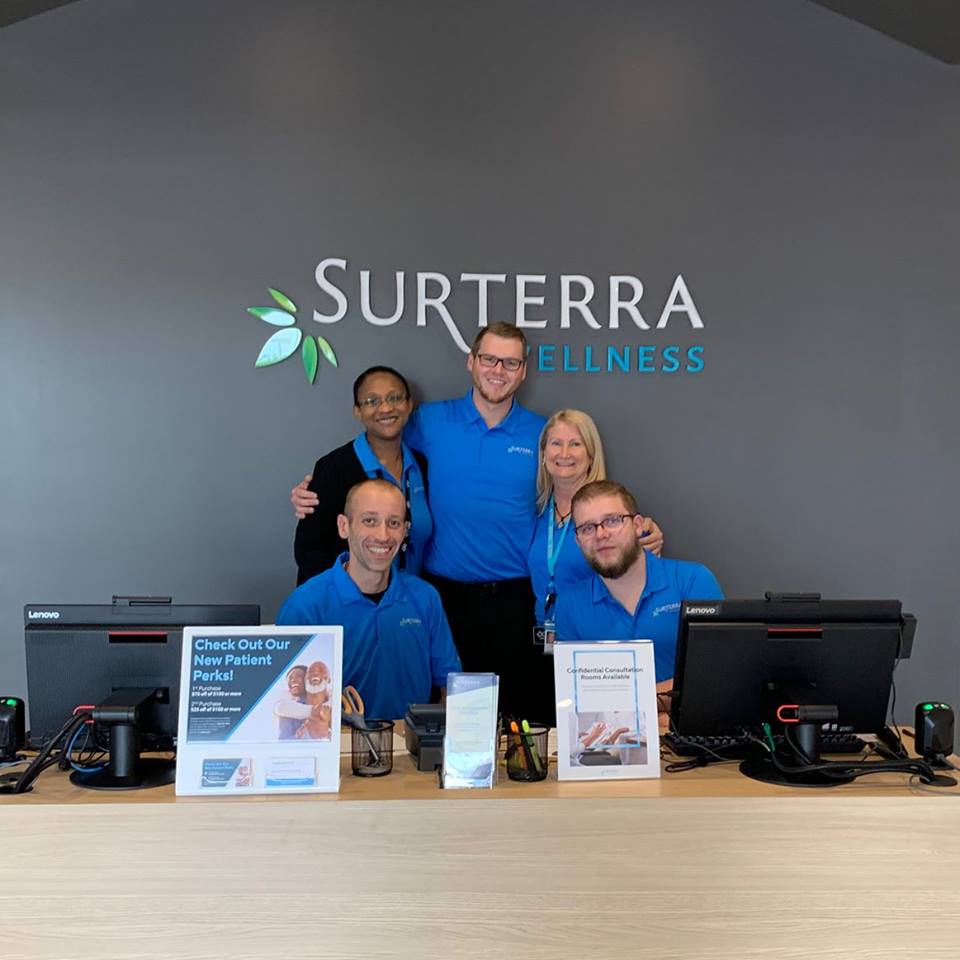 "Man sentenced to 25 years for 40 pills" via Dan Krauth of NBC 6 — Police arrested James Caruso in a Sunrise parking lot for having a handful of hydrocodone pills. That was in 2002. Seventeen years later, he's still behind bars and has eight years left on his sentence. "It's really sad for us as a family, he has missed so much in our lives," said his sister, Adriana Friedman. "This doesn't just affect him; it affects the entire family," she said. James was sentenced under old Florida guidelines that have since been revised. If he committed the same offense today, he would receive a seven-year sentence, not 25 years. "The punishment doesn't match the crime; it doesn't match at all," said Adriana.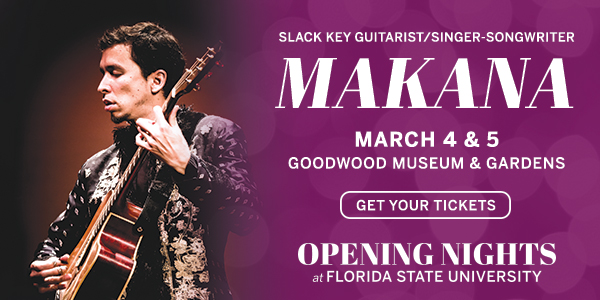 — LOCAL —
"Janet Cruz, Javier Fernandez launch re-election campaigns" via Drew Wilson of Florida Politics —Sen. Janet Cruz and South Miami Rep. Javier Fernandez opened campaign accounts to run for re-election this week, joining dozens of other incumbent lawmakers in prepping for their next term. … Cruz, a Democrat, opened her campaign account Tuesday. She represents Tampa-based SD 18, though she could end up running in a substantially different district depending on how the reapportionment process set to follow the 2020 U.S. Census pans out. … Fernandez opened his campaign account for Miami-Dade County's House District 114 Wednesday, joining more than 90 other incumbent representatives in the 120-member chamber in taking the first step toward re-election.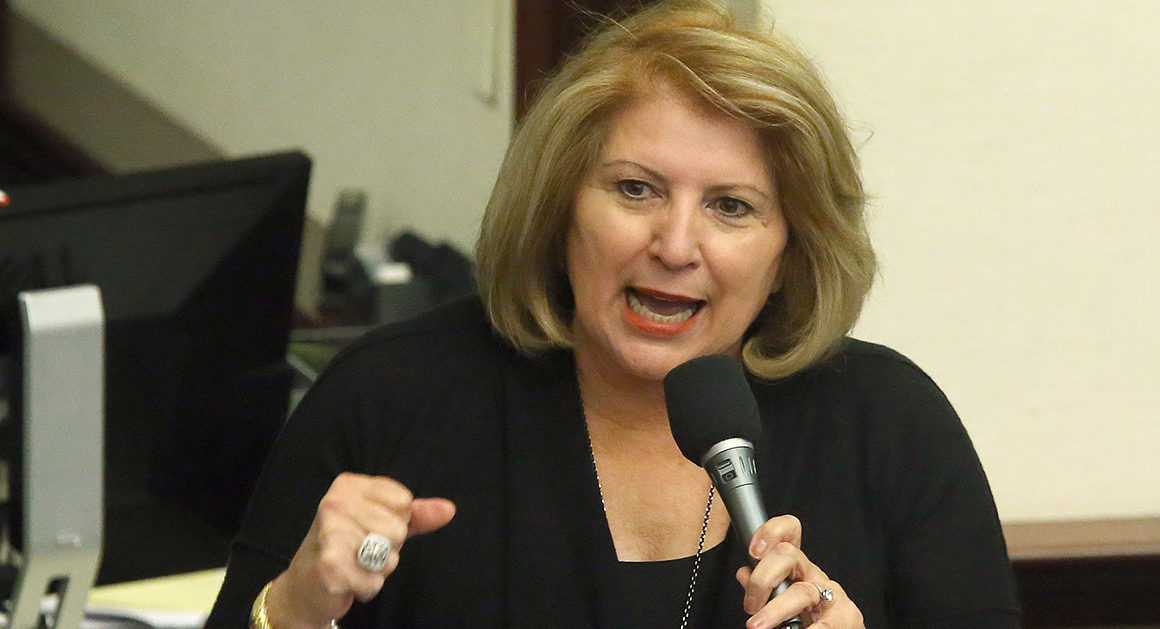 "Pro-life PAC backs Lynda Bell for HD 7" via Danny McAuliffe of Florida Politics — The Florida Right to Life PAC will throw its weight behind Bell, the president of Florida Right to Life, a nonprofit linked to the PAC. Bell announced her bid shortly before the qualifying period opened and closed last week. Bell, who held about a decade's worth of elected office in South Florida, so far has campaigned on a pro-life message. And it's likely she'll continue to as she attempts to appeal to GOP voters in the 10 counties in the northwest Florida district's territory.
"Port Richey Mayor 'lucky he's not dead' after shots fired during FDLE arrest" via Justin Trombly of the Tampa Bay Times — Dale Massad repeatedly fired at deputies with a .40-caliber handgun when they busted down his door to arrest him, but he didn't hit anyone and they held their fire, Pasco County Sheriff Chris Nocco said. "He's lucky he's not dead," Nocco said. The 68-year-old now faces charges potentially more serious than the ones that first drew a sheriff's SWAT team to his two-story, waterfront home. A four-month investigation by the Florida Department of Law Enforcement determined that Massad, who lost his medical license in 1992 over the death of a 3-year-old patient, has been practicing medicine without a license — ordering drugs online, injecting people and suturing wounds at his home, FDLE said.
"Weak password or 'phishing' emails may explain takeover of Bob Buckhorn's tweets, experts say" via Howard Altman of the Tampa Bay Times — A local cybersecurity expert said the account likely was taken over in one of two ways. One is exploiting bad password management, said Stu Sjouwerman, founder and chief executive of KnowBe4, a Clearwater-based cybersecurity firm. Whoever manages the account may have used a weak password that was easy to guess, or other digital accounts may have been compromised and found to contain the Twitter account's password. The other possibility, he said, could be phishing — sending messages from a fake email account that look similar to a real, trusted account. Typically, he said, these accounts come with links that, once clicked, give hackers access via a program called a "key logger" to every keystroke a user makes.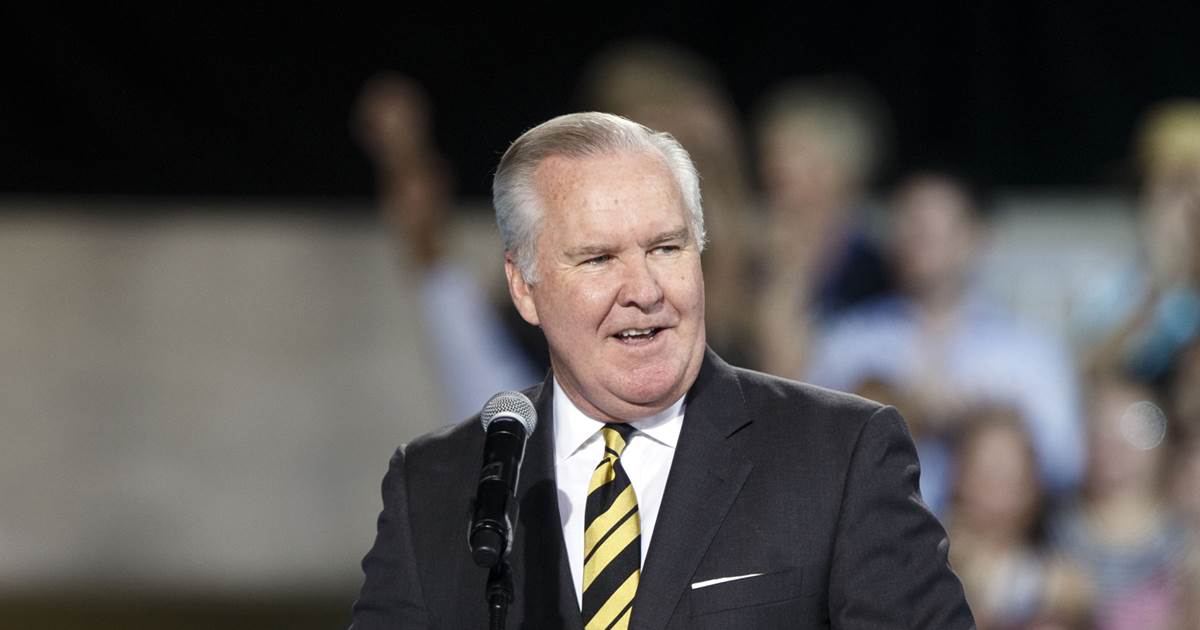 "Muslim community tests its political muscle in Tampa elections" via William March of the Tampa Bay Times — No one knows big the community is, but Tarah Saadaldin of Muslims for Democracy and Fairness, a local PAC, said there are estimates of 5,000 to 6,000 Muslims just in the Temple Terrace area, based on attendance at mosques and Islamic schools. Post-9/11 "Islamophobia" is the biggest unifying issue, said Saadaldin, citing incidents including hate mail sent out against a 2016 Temple Terrace City Council candidate and a 2017 arson at a Thonotosassa mosque. The PAC has endorsed David Straz for mayor and a list of council candidates including incumbents Guido Maniscalco and Luis Viera, whose New Tampa district includes much of the community and who spoke against anti-Islamic sentiment at the Arab American Community Center festival.
"Did a Winter Park candidate's Airbnb rentals violate city rules?" via Mike Lafferty of the Orlando Sentinel — Winter Park City Commissioner Pete Weldon said one of his challengers, Todd Weaver, has been renting his home in violation of city rules. Weldon's statement is not technically accurate because Weaver was renting a cottage on the property, not the home where he lives. However, his main point, that the rentals on Weaver's property violated city rules on short-term rentals, is correct. We rate Weldon's statement Mostly Fact.
"Hurricane Michael damage closes club La Vela for Spring Break" via the Panama City News-Herald — "Hurricane Michael which devastated thousands of businesses and homes in the Panama City area has also caused severe damage to Club La Vela preventing a reopening in time for Spring Break," a post on the superclub's Facebook page stated. The club also was damaged by a small fire earlier this month. According to the post, the closure is temporary and management intends to reopen the club, though no date has been set. "I understand that they had some damage from the hurricane and also had a small electrical fire several weeks ago," Panama City Beach Mayor Mike Thomas said. During an inspection after the blaze, city officials found that significantly more structural repairs were needed to the building.
— WITHOUT A TRACE —
Joey Flechas and Kyra Gurney of the Miami Herald are highlighting the flawed loopholes in campaign finance laws.
It's an evergreen story, and you've likely heard it before. But — just in case you forgot — here's an elegant summation: "Money is allowed to be moved through a byzantine web of political committees that mask its origins."
Dine-and-dash: The Herald reporters zeroed in on a committee that remained active for just two weeks. "In that short time, the group funded ads opposing a local ballot measure, but the source of the money remains unknown because the group never disclosed its funders — which is required by law."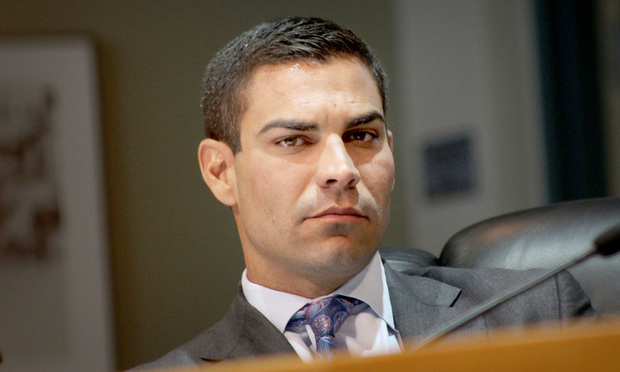 Smoke, mirrors: Another case, involving Miami Mayor Francis Suarez' campaign to become a 'strong mayor,' points out how vehicles can be briefly established to move money without a creating a direct paper trail.
Why it happens: "With ballot initiatives where the economic stakes are pretty high you will see corporate interests trying to get involved in this stuff but trying to shield their involvement through pass-through entities," Austin Graham, a lawyer with the nonprofit Campaign Legal Center's State and Local Reform Program, told the Herald.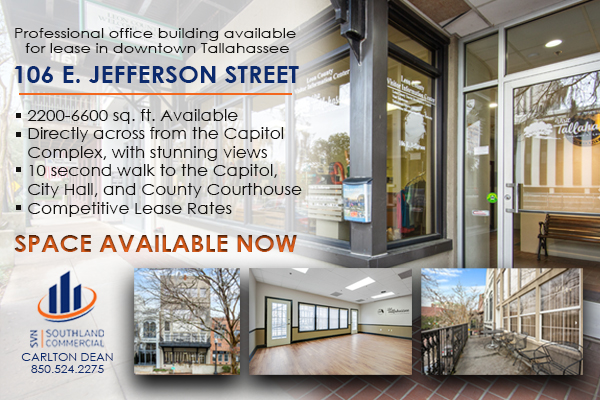 — D.C. MATTERS —
"'He is not going to be the nominee': Democrats slam Sanders over Maduro stance" via Marc Caputo of POLITICO —Florida Democrats are denouncing Democratic presidential candidate Bernie Sanders for refusing to call Venezuelan strongman Nicolas Maduro a dictator — a politically explosive issue in the nation's biggest swing state. Sanders also would not say whether he considered Venezuela's assembly leader, Juan Guaidó, as the nation's interim president, which is the position of the United States and a majority of Latin American countries European countries.
"State and national Dems launch 2020 training program" via Ryan Nicol of Florida Politics — The Florida Democratic Party (FDP) announced it's teaming with the Democratic National Committee (DNC) to launch a paid training program for college students slated to begin this summer. The program, named "Organizing Corps 2020," will prep students for the 2020 campaign. It's being created in partnership with 270 Strategies and The Collective PAC. A website has already been set up for students to apply. "We know that the key to defeating Donald Trump in 2020 is to organize early and put the best team in place to motivate Democratic voters to make their voices heard," said DNC Chair Tom Perez. "Organizing Corps 2020 will build a powerful pipeline of young talent — energized Democrats who reflect the diversity of their communities. This new organizing program will help us grow the party, win more elections, and build the organizing infrastructure our nominee will need to take back the Oval Office."
"Rick Scott pans Prince Charles Cuba Trip" via Florida Politics — Scott continues to be rebuffed in his attempts to stop the Prince of Wales from making a state visit to Cuba. Scott met on Wednesday with British Consul General Nicolette Brent to agitate against … However, the British position was unchanged. In a media release Thursday, Sen. Scott repeated previous laments, saying the trip "makes no sense" … "… [T]he Minister of State for Europe and the Americas, a government official under Theresa May, defended the trip, calling it 'practical diplomacy' and 'the best way to promote human rights.' I reject that."
"Freshman Republican Michael Waltz learns ropes in Congress amid shutdown, border battle" via Stephen Lemongello of the Orlando Sentinel — "The first thing [you learn] is how much walking there is," said Waltz. "I'm averaging 12,000 to 15,000 steps a day. That, I was not expecting." His first major decision on the agreement between the Democratic-led House and Republican-controlled Senate to continue funding the government was "a tough vote," Waltz said. He was one of 87 Republicans to vote yes on the $333 billion funding package, joining 213 Democrats. "There were things that I liked and certainly things I didn't like," Waltz said. "But at the end of the day, I think it moves us forward. As I've said before … compromise can't be a dirty word."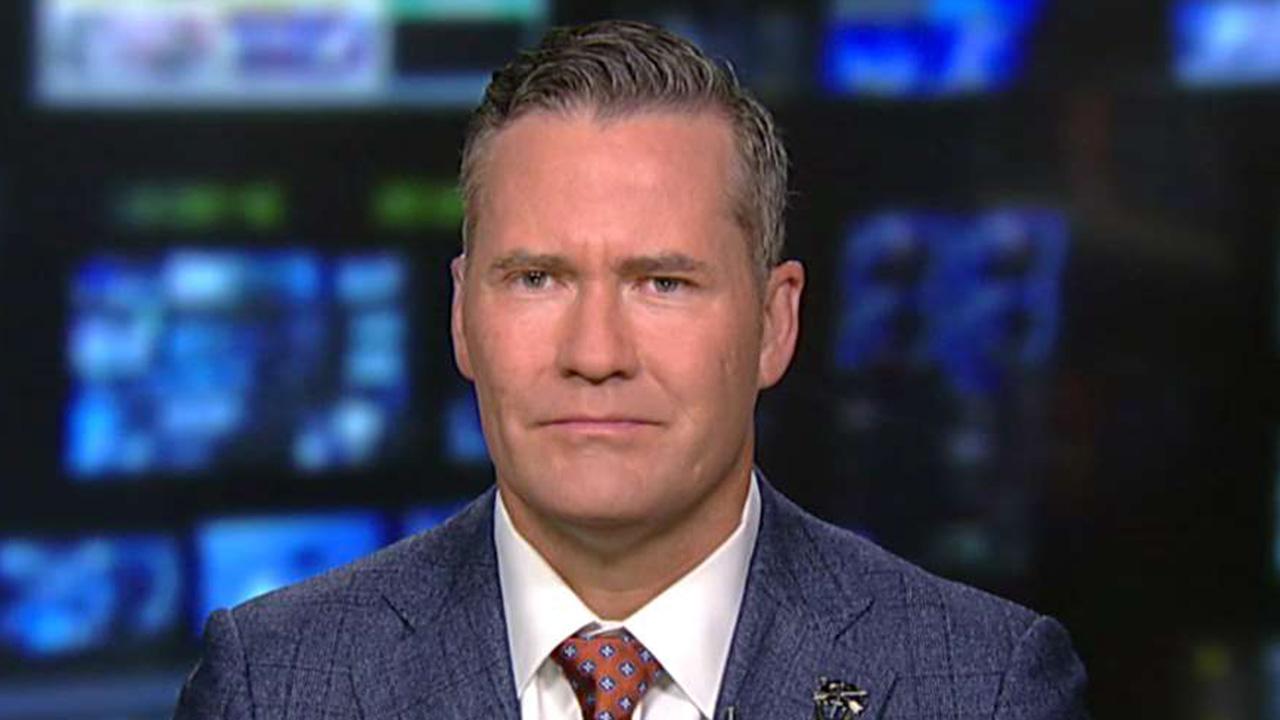 "Miami makes last-ditch convention pitch" via Marc Caputo of POLITICO — Miami fears the fix is in. Local Democrats increasingly believe that the Democratic National Convention in 2020 will be sited in Milwaukee, Wis., a conclusion that's led Florida politicians, donors and insiders to mount a final lobbying blitz to turn the tide. The last-ditch effort began in earnest in recent days as speculation mounted that Democratic National Committee Chairman Tom Perez would pick Milwaukee, where he has both family ties and the pressure of the Democratic governors of Wisconsin and Illinois weighing on him to go with a Midwestern location. Perez has denied making up his mind or favoring any of the three finalist cities, a shortlist that includes Houston. Still, the state's Democratic congressional delegation has been pressed into service to persuade him. Hotel worker unions are also making a pitch to choose Miami — labor has a greater presence in the hospitality industry here than in Milwaukee.
Assignment editors — Congressman Charlie Crist will host a panel discussion with Pinellas County veterans and advocates on the impacts of Agent Orange, policy changes and new research, Saturday 10 a.m., SPC Seminole Campus Digitorium, 9200 113th Street North, Seminole.
— OPINIONS —
"Don't forget about the Panhandle" via the Tampa Bay Times editorial board — The recovery will be a long, expensive and monumental effort for residents, businesses and the public sector. Yet many local governments in the impacted areas don't have the budgets or the tax base to get their communities back on their feet. Delivering the aid the Panhandle needs will require a sustained effort by Florida lawmakers and the state's entire congressional delegation. Beyond providing residents, businesses and local governments more resources upfront, lawmakers also need to make smart investments in planning and infrastructure to mitigate the impact of future storms. They are an increasing threat in a warming climate, and a graver risk to coastal communities that can least afford them.
"Don't call them snitches. Informants help solve crimes. I know." via Nick Sortal for the Miami Herald — A 2013 movie, titled "Snitch" told the tale of a conflicted young man who had the chance to lessen his prison sentence by providing information on a friend. His father was played by Dwayne "The Rock" Johnson. Can't get much more mainstream than that. Defense lawyers now love to portray inmates who feed information as snitches. Why? Because denigrating those who tell the truth makes "snitches" less likely to do so – and blocks off an effective way of putting their clients behind bars. The media has somehow bought into this storyline. And this isn't the first time I've criticized Sun Sentinel editors for using the word. (I barged into former Editor Howard Saltz's office with the same complaint sometime before I retired in 2015.) I believe it to be unintentional, more an error of carelessness. But I ask this: Why is it that a city employee who calls out a fellow employee for, say, cheating on a timecard, called a "whistleblower," while a person who provides information on a much larger offense, even murder, is labeled a "snitch?"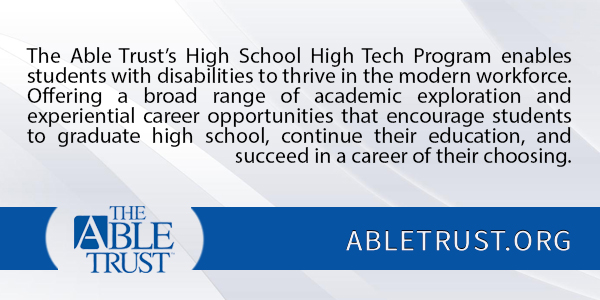 — MOVEMENTS —
Personnel note: Ivette O'Doski opens own shop — The former Buchanan Ingersoll & Rooney lawyer-lobbyist now operates as Ivette O'Doski Consulting, we're told, after working in the BIR Miami office since 2016. O'Doski also spends a lot of time in Tallahassee — she's married to McGuireWoods Consulting's Rhett O'Doski. She's also been vice-president of corporate, governmental and community relations for the Beacon Council, Miami-Dade's public-private economic development organization. Before that, she was state legislative affairs coordinator for Miami-Dade County and worked in private legal practice. The Spanish-speaking Cuban American got her law degree from the University of Miami School of Law in 2000.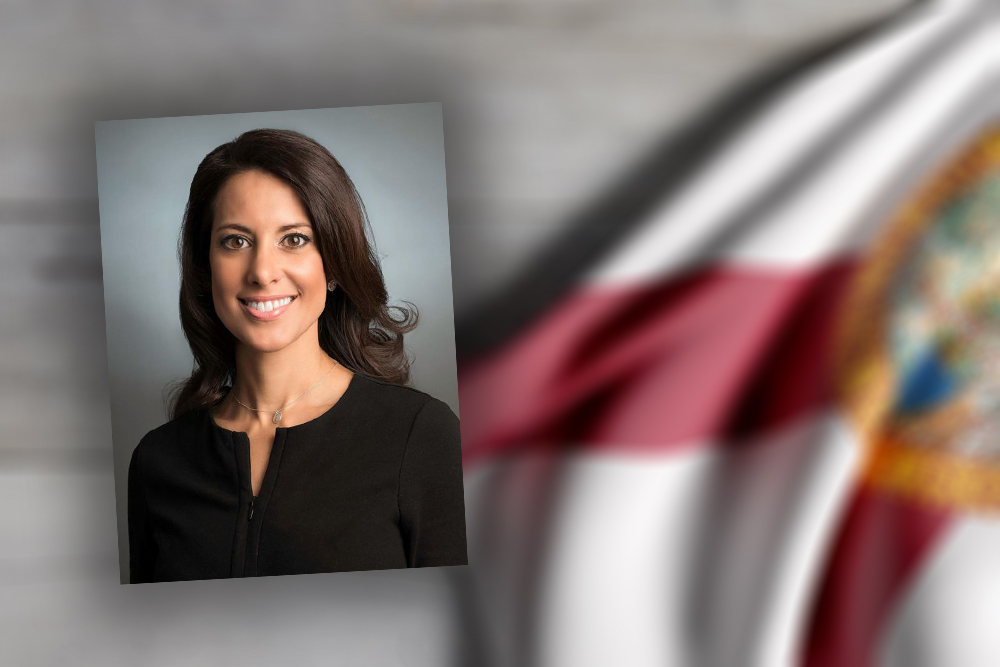 Carlos Curbelo joins Cannabis Trade Federation — Former U.S. Rep. Carlos Curbelo has taken a job as a senior adviser to the Cannabis Trade Federation, a group comprised of cannabis businesses that advocates for looser marijuana restrictions. The new gig is Curbelo's second since he narrowly lost his re-election bid in Florida's 26th Congressional District last year. In mid-January, Curbelo was brought on as a contributor at NBC News.
New and renewed lobbying registrations:
Taylor Biehl, Jeffrey Sharkey, Capitol Alliance Group: Civic Technologies, Capitol Alliance Group
Kloee Ciuperger: Martin County Board of County Commissioners
Marc Dunbar, Dean Mead: Funeral Services, Step Up for Students
Megan Fay, Ron LaFace, Capital City Consulting: The Lotter
Alyn Fernandez, Marin and Sons: Antigua College International
Cesar Fernandez, Jon Yapo, Converge Government Affairs of Florida: Florida Veterinary Medical Association
Mark Fontaine: Florida Alcohol & Drug Abuse Association
Rich Heffley, Heffley & Associates: Walton County School District
Zachary Lombardo, Woodward, Pires & Lombardo: City of Everglades City
Roy Miller: The Children's Campaign
Kirk Pepper, GrayRobinson: Management & Training Corporation
Joshua Joel Romero: Audubon Florida
Mike Seamon: Professional Wrecker Operators of Florida
Alan Suskey, RJ Myers, Suskey Consulting: City of Gulfport, Florida Blockchain Business Association
— WEEKEND TV —
Facing South Florida with Jim DeFede on CBS 4 in Miami: The Sunday show provides viewers with an in-depth look at politics in South Florida, along with other issues affecting the region.
Florida This Week on Tampa Bay's WEDU: Moderator Rob Lorei hosts a roundtable with Tampa Bay Times reporter Anastasia Dawson; Steve Contorno, Tampa Bay Times national political correspondent; Democratic Progressive Caucus of Tampa Bay President Jessica Vaughn; and Travis Horn, Director of Business and Public Relations for S3Media.
In Focus with Allison Walker-Torres on Bay News 9: A discussion of the achievements of the African-American community in Central Florida. Joining Walker-Torres are state Rep. Geraldine Thompson; state Rep. Fentrice Driskell; Dr. Chrysalis Wright, professor at the University of Central Florida; and Dr. Eric Smaw, associate professor of philosophy, Rollins College.
Political Connections on CF 13 in Orlando and Bay News 9 in Tampa/St. Pete: This week's show will have state Sens. Darryl Rouson and Jeff Brandes talking criminal justice reform; U.S. Sen. Marco Rubio will discuss his thoughts on the 2020 presidential election; and a report on the results of last week's poll.
Politics on Your Side with Evan Donovan on News Channel 8 WFLA (NBC): Donovan continues his one-on-one interviews with candidates for Tampa Mayor with David Straz.
The Usual Suspects on WCTV-Tallahassee/Thomasville (CBS) and WJHG-Panama City (NBC): Host Gary Yordon will speak with Bob McClure of the James Madison Institute.
This Week in Jacksonville with Kent Justice on Channel 4 WJXT: This week's guests are U.S. Sens. Rubio and Rick Scott; and Congressman Al Lawson.
— ALOE —
"AAA: Florida a fine dining mecca of Four and Five Diamond restaurants" via Doreen Christensen of the South Florida Sun-Sentinel — Florida ranks second for the most Four Diamond eateries, with 54 of 656. It also has three Five Diamond restaurants, ranking fifth on this year's list of 67 nationwide. Criteria to make the cut as a Five Diamond restaurant includes leading-edge cuisine of the finest ingredients, uniquely prepared by an acclaimed chef, and served by expert service staff led by a maître d' in extraordinary surroundings. Four Diamond restaurants "provide distinctive fine dining, creatively prepared, skillfully served, often by a wine steward, amid upscale ambiance," according to AAA. Go to AAA.com/diamonds/diamond-awards to see the full list.
"Disney reveals more changes headed to Epcot" via Kathleen Christensen of the Orlando Sentinel — The new space will feature an innovative city that will come to life under the dome of the unnamed pavilion previously known as Wonders of Life. "This innovative, new pavilion is beyond anything we've ever created and is completely unique to Epcot," said Zach Riddley, portfolio executive, Walt Disney Imagineering. "Built on the power of play, it introduces an immersive and interactive 'city' where you can explore, create, and interact with some of your favorite Disney characters. This is an experience worthy of our bold vision for Epcot — and another signature element of our transformation." It will open in time for the 50th anniversary of Walt Disney World Resort.
"Universal Orlando reveals name, opening date for new Harry Potter coaster" via Richard Bilbao of the Orlando Business Journal — The new attraction, which replaces the former Dragon Challenge coaster at Islands of Adventure, will be the latest addition to the Wizarding World of Harry Potter Hogsmeade area. Hagrid's Magical Creatures Motorbike Adventure will open on June 13, 2019, in The Wizarding World of Harry Potter — Hogsmeade at Universal's Islands of Adventure and feature the most highly-themed coaster yet. For the first time ever, guests will fly with Hagrid on a thrilling roller coaster ride that plunges into the path of some of the wizarding world's rarest magical creatures.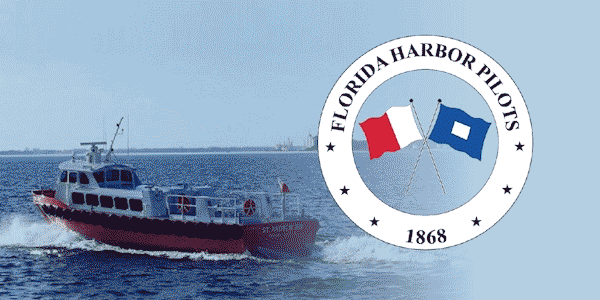 — HAPPY BIRTHDAY —
Belated best wishes to our friend Robert Reyes. Celebrating today is Southern Strategy Group's Nelson Diaz.
—
Today's Sunburn was written by Peter Schorsch, Phil Ammann, Joe Henderson, Daniel McAuliffe, Jim Rosica, and Drew Wilson.
Last updated on February 22, 2019