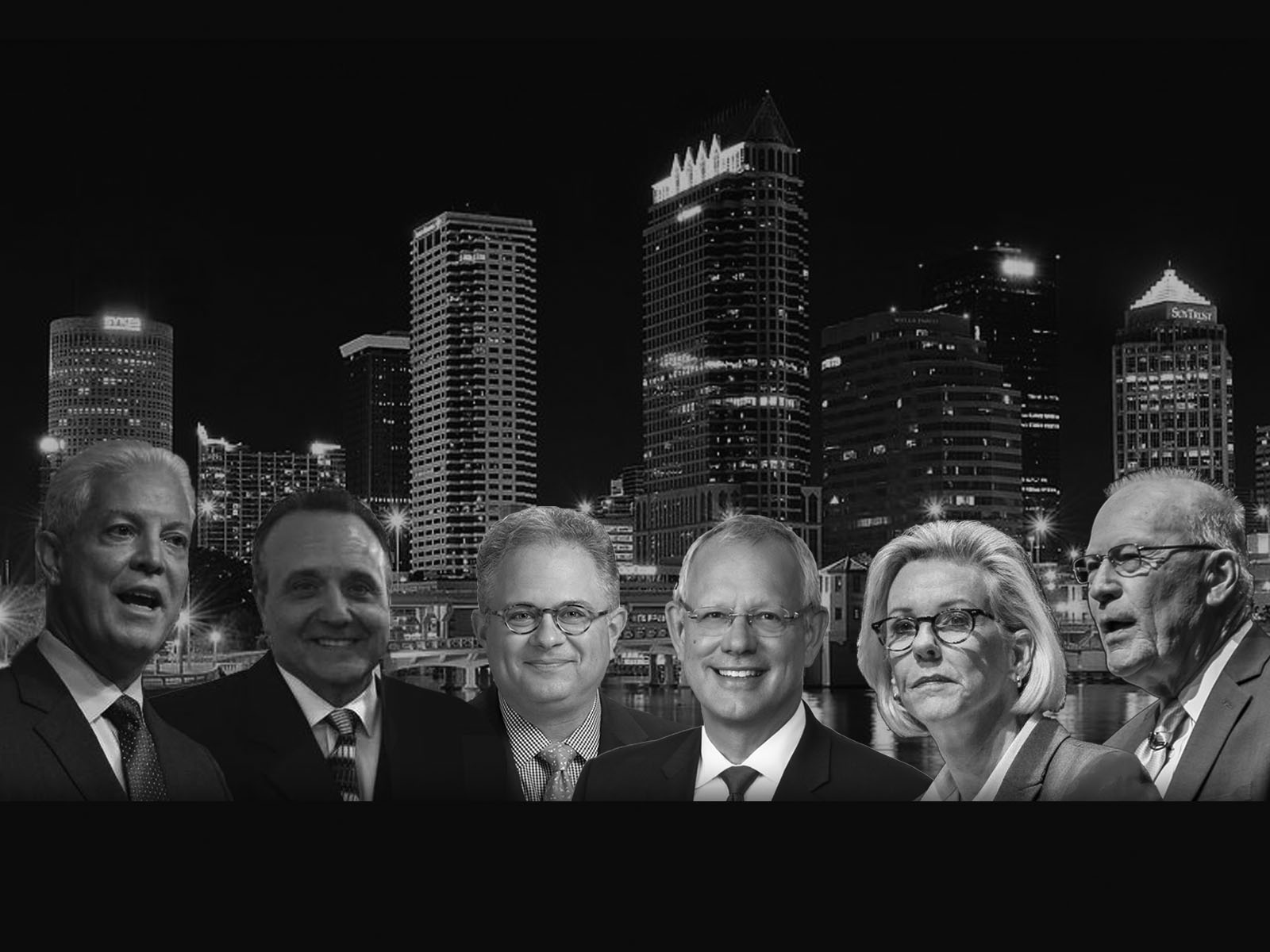 As for voting, well, Tampa City Council sent a pretty loud message to the Mayor's office.
Capturing the black vote in Tampa can make the difference between winning and losing.
That's especially true this municipal election has hundreds of previously ineligible voters are now registered thanks to Amendment 4, which has had a disproportionate effect on new minority voters.
Underdog Topher Morrison saw a big win in that department Wednesday.
But then on Thursday, David Straz landed an even better get.
Meanwhile, environmental policy took center stage in the race as candidates came out of a forum with the Tampa Bay Sierra Club Wednesday night green with plans. Harry Cohen and Jane Castor both released their climate action plans less than 24 hours after the forum.
As for voting, well, Tampa City Council sent a pretty loud message to Mayor Bob Buckhorn's office.
"Florida Sentinel Bulletin endorses Straz" via Florida Politics — The Bulletin is the state's only African-American publication. For any candidate, its backing is a huge get.
While the paper isn't considered a major player in the Tampa Bay media market, it is a key media arm of the African-American community, suggesting support within that community — a large voting bloc in Hillsborough.
That bloc could be even bigger this year as numerous previously ineligible voters have registered following the implementation of Amendment 4, which early registration numbers indicated was affecting the black community in higher numbers than any other demographic.
Straz has been working hard to earn support from the community, spending a lot of his time campaigning in East and West Tampa. He ran An ad calling for an end to racial discrimination began airing on Tampa TV stations the same day the Bulletin announced its endorsement.
That ad was appropriately timed
A narrator in the new ad calls this one "Straight Talk from David Straz." The 30-second spot shows Straz and his family sitting outdoors with a small dog and then cuts to Straz wearing a tan suit in front of a background that looks kind of like he's in a sci-fi movie preview.
"We need to share our prosperity and improve the quality of life in all our neighborhoods," Straz says, waving his fist to the side for emphasis.
Next to him, "improve quality of life" appears in a futuristic font.
Toward the end of the ad, Straz claims he would stop racial profiling.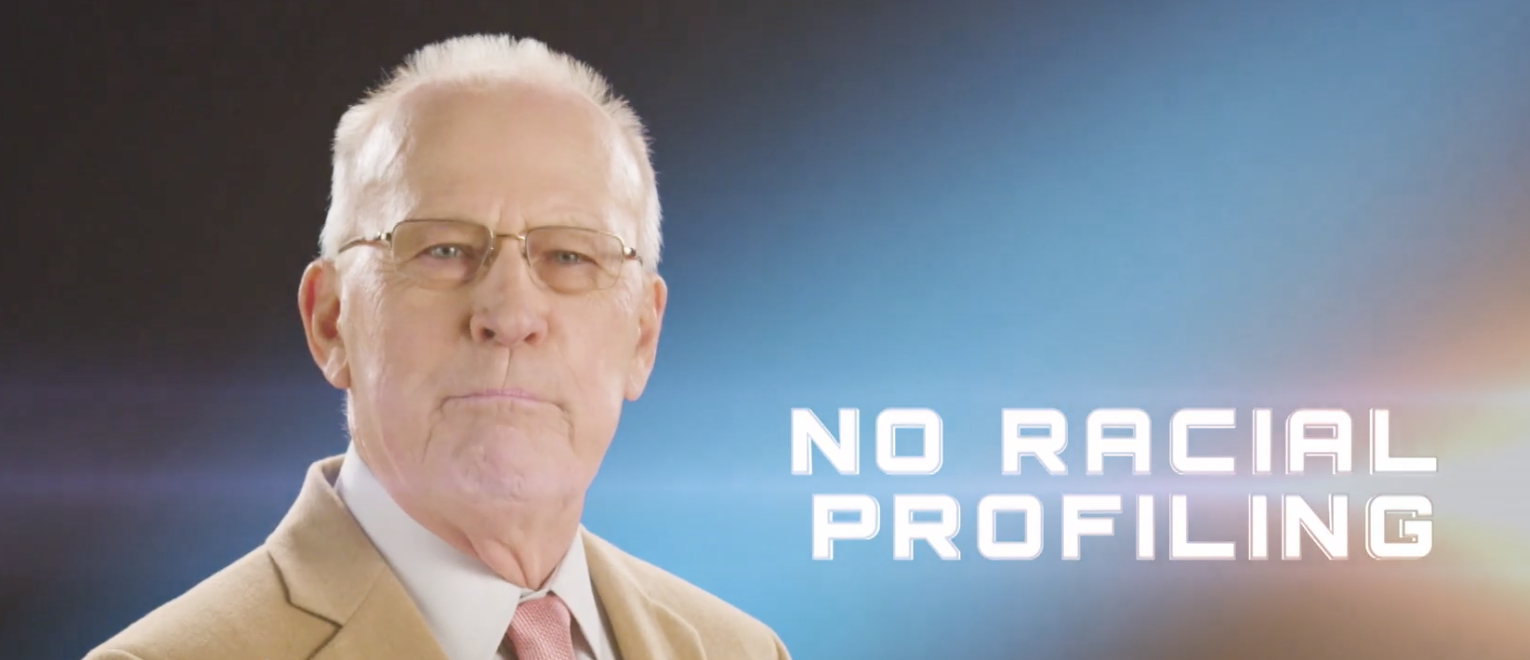 "Tampa Mayoral candidates say 'no' to fracking" via Florida Politics — Six of the seven candidates in the race answered environmental questions Wednesday night at a Tampa Bay Sierra Club event at Hillsborough Community College.
Among those questions — what would candidates do as mayor to stop TECO from building a fracked gas plant?
Tampa City Council member Harry Cohen had two objections to TECO's proposal.
"We should not be building plants that rely on fossil fuels," he said.
Morrison called TECO a "ridiculous organization" and said he'd lay down in front of a bulldozer to stop them from building a new fossil fuel facility.
Straz said he won't be laying down in front of any bulldozers but instead would create a task force to address the situation, though he didn't provide specifics.
Dick Greco Jr., Ed Turanchik and Mike Suarez all spoke negatively of TECO's plans, too.
"Cohen releases 'critical' plan to combat climate change" via Florida Politics — "It's critical that we take resiliency seriously, and take steps to address the impacts of sea level rise, flooding, and storm threats. We must ensure that we have an adequate supply of clean water and that our air is clean to breathe, for generations to come," Cohen said.
Cohen said doing so is also fiscally prudent.
"Moody's has made it clear that our bond ratings will suffer if we do nothing. Tampa has had 13 bond rating increases in the last eight years under my leadership as Finance Committee chair, saving taxpayers millions."
Cohen's plan includes protecting the $250 million planned upgrades to Tampa's stormwater system, some of which is already underway. Cohen introduced and City Council passed the spending plan in 2015. His plan also includes raising roadways, protecting shorelines and incentivizing resilient development.
Read the whole plan here.
Among other things, Castor's proposal calls for a new Office of Sustainability and Resilience that would focus on analyzing and recommending actions to make city-owned assets fully sustainable.
Her solutions also focus on stormwater management, coastal resilience, and environmental justice.
Under her plan, Castor and her staff would create a climate action and resilience plan that would evaluate Tampa's risks and develop policies to address them. The new office she plans to create would also be charged with reviewing existing sustainability policies.
Castor is calling for all of Tampa's assets to be converted to 100 percent renewable energy sources by 2045. That includes city-owned buildings and fleets.
Castor's plan also calls for the Hillsborough Area Regional Transit Authority to switch its fleet to zero-emission buses.
Read her plan here.
"Tampa City Council asks Bob Buckhorn's staff to post election info online" via Florida Politics — Currently, the only election info publicly available is on the Hillsborough County Supervisor of Elections website.
"We're going to complain about the turnout and we don't even have it on our website. That's just beyond belief to me," Council member Yvonne Yolie Capin said. She lamented that Mayor Bob Buckhorn did not include the information online.
City Council member Frank Reddick brought the issue up because he received an abundance of correspondence from voters complaining they weren't aware of early voting hours or locations and that early voting hours made it difficult to find time to cast a ballot.
While polls are open Election Day from 7 a.m. until 7 p.m., early voting hours are from 10 a.m. to 6 p.m., working hours for many.
Hillsborough County Supervisor of Elections Craig Latimer addressed concerns noting that early voting hours are determined based on historic voter turnout data. His office submitted the current schedule to the Mayor's office and it was approved.
"Castor, Turanchik pick up more TV ad spots" via Florida Politics — Castor bought 1,336 spots on a variety of cable and local broadcast stations in Tampa including Bay News 9, CNN, ESPN, BET, the Food Network, Travel Channel and USA, among others.
Castor's campaign paid $18,500 for the spots, according to reports obtained by Florida Politics.
Castor's ads will begin running Monday, the same day early voting begins in the election. The ads will run through March 4, the day before Election Day.
Turanchik's campaign paid a little over $9,000 for 268 30-second spots on just a few Spectrum channels including Bay News 9, MNBC and CNN. The ads will also run on Fox News, suggesting Turanchik is attempting to target Republican voters.
Castor's ads won't appear on Fox News.
Turanchik's ads start Friday and run through next Thursday.
"Topher Morrison says Tampa awards just 2 percent of city contracts to minorities. He's wrong." via Tampa Bay Times — The city awards 15 percent of contracts to minority-owned businesses, according to the Times report. Morrison's miscalculation lies in the fact that not all projects are eligible because some minority-owned businesses don't provide the city services necessary. 
A city spokesperson told the Times Morrison's number appears to have been calculated by dividing the total dollars awarded for minority contracts into the overall city budget.
Morrison has at least twice lamented the city's lack of support for its minority small business community throwing out the 2 percent figure. Morrison told the Times he heard the figure from black community leaders and that, even if it's not accurate, the city's figure is still too low.
Voting has already started; here are the dates to remember
Monday, Feb. 25 — Early voting starts at locations throughout the city from 10 a.m. until 6 p.m. Locations and more information can be found here.
Monday, Feb. 25 — Final day to request a mail ballot. You can request one here.
Thursday, Feb. 28 — Last day to mail ballots back to the Supervisor of Elections to guarantee it arrives by Election Day.
March 3 — Final day of early votingMarch 5 — Election Day. Voters must cast a ballot at their polling place. Polls are open 7-7. Mail ballots can be returned in person until polls close. Find your polling place here. 
Get Social