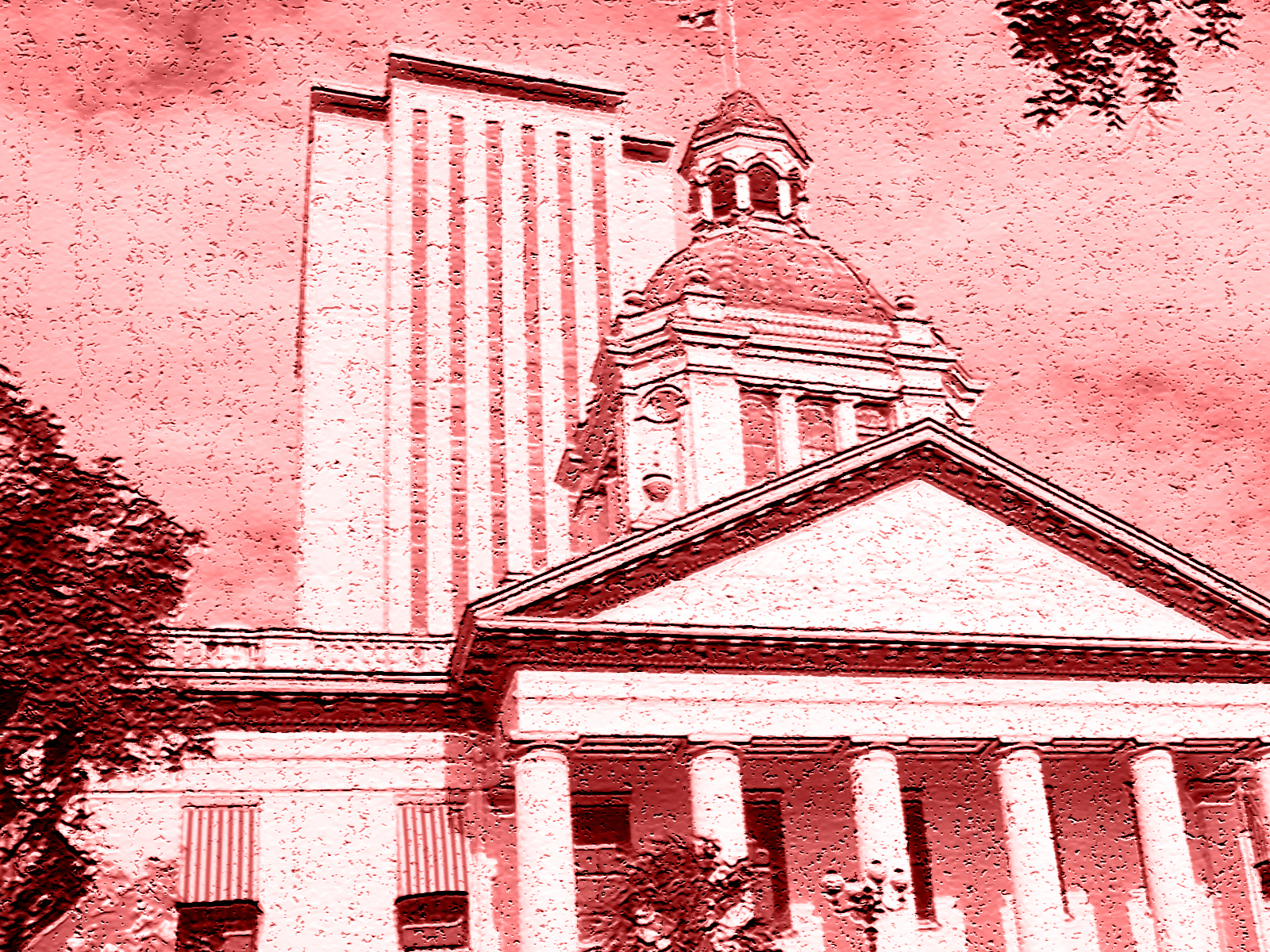 Magic 8-ball says "signs point to yes for another satisfying edition of 'Sixty Days.'"
Sixty Days — A prime-time look at the 2019 Legislative Session
The Last 24
Good Thursday evening. The House sponsor of his chamber's medical marijuana smoking bill says he doesn't think a conference committee will be needed to get a bill to Gov. Ron DeSantis' desk, and legislation was filed to change voter signature match rules. Just 12 more days till opening day of the 2019 Legislative Session, and this is the last edition of "Sixty Days" till then. Keep your powder dry. Here's your nightly rundown.
Far away, so close: "From the House perspective, the biggest sticking point is children," Rep. Ray Rodrigues said. "We don't believe children should be smoking medical marijuana."
Set, and match: A new bill would remove a signature-match burden that voting rights advocates say is discriminatory.
A network of care: Lawmakers want to continue the Network of Care Behavioral Health site, and expand it to veterans, military service members and their families.
Education edict: The Florida Senate's GOP leadership has a 'bold vision' of its own to shape the state's schools — and it's different from Gov. DeSantis'.
Gunning for guns: A political strategy for Democrats hoping to rewrite Florida gun laws is emerging in Tallahassee.
Alzheimer's secrets: Alzheimer's disease research grant proposals submitted to a state advisory board would continue to be nonpublic under bills moving through the Legislature.
Quote of the Day
The Department of Corrections "has a reputation nationally, through history, but (which) I recognize is also challenged." — DOC Secretary Mark Inch, speaking to the House Criminal Justice Subcommittee. State prison wardens pleaded with senators earlier this week to adequately fund the department, citing "low salaries, frequent overtime shifts and poor working conditions," according to the Times-Union.
Bill Day's Latest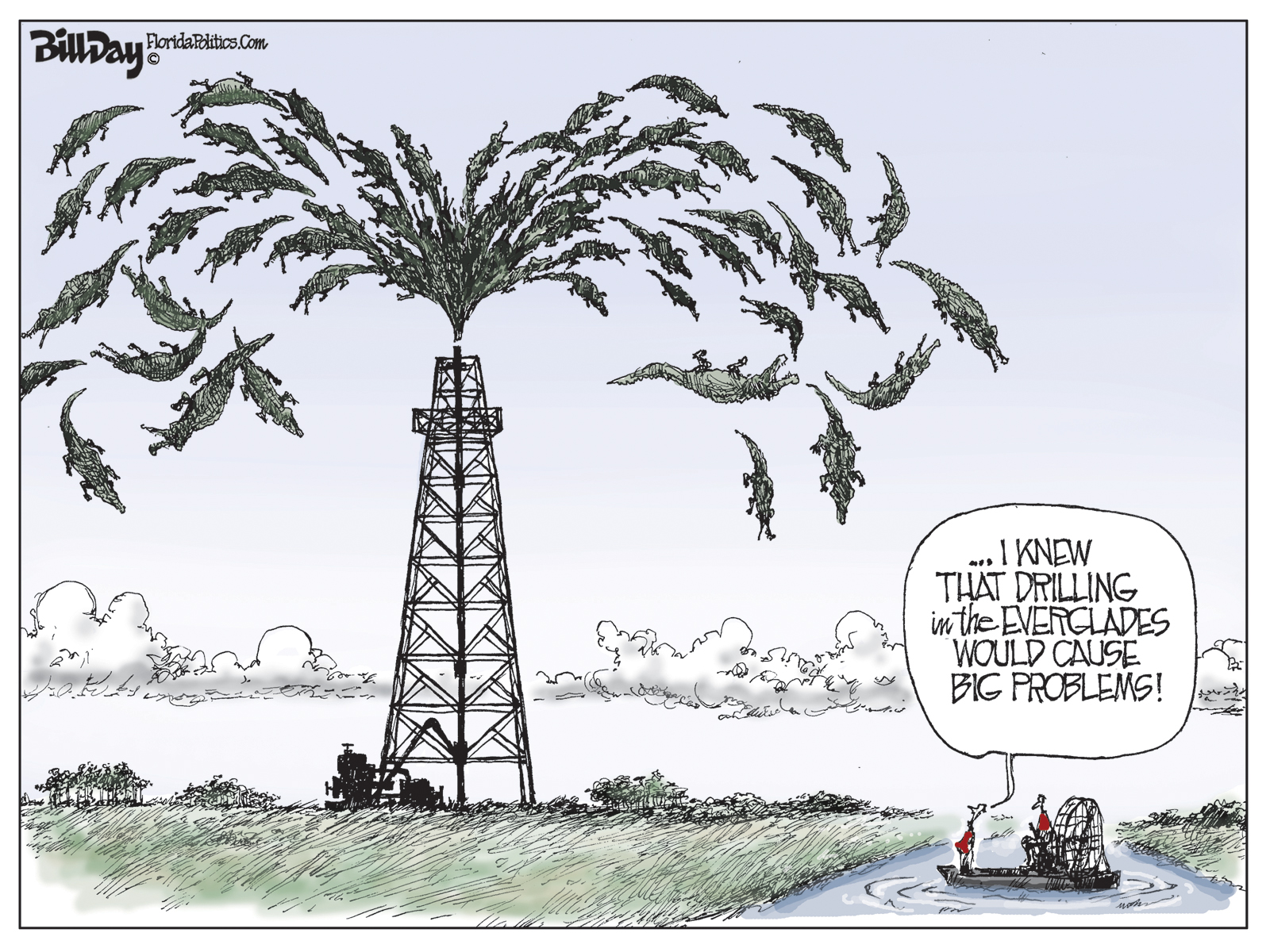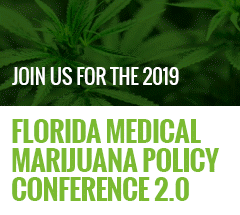 3 Questions
While the House's medical marijuana smoking bill cleared the Appropriations Committee on Thursday, there was one 'no' vote: state Rep. Clay Yarborough, a Jacksonville Republican first elected in 2016. We caught up with him after the meeting. Questions and answers have been edited and condensed for clarity.
Q: Why did you oppose the bill?
Yarborough: To be consistent with my vote in Health and Human Services last week. I was a 'no' vote last week so I wanted to be consistent and vote the same way today … If you look at the staff analysis that we were presented on the bill, all of the research that is discussed on the pro side and the con side of doing smokable doesn't go back any farther than 2016.
So it's very new research, very new studies that are being done, except for one that was mentioned from 1999, that the National Institutes of Health did in partnership with some other organizations, which was actually a very kind of negative view on the issue of smoking marijuana as far as it also introduced cardiovascular health risks beyond just lung health … It was just too concerning for me to give a 'yes' vote.
Q: So it's not a philosophical difference … it's more of a scientific concern?
Yarborough: A question today that we have to grapple with is, do we have any other medicine that we smoke? And the answer is no. Now I know one person who came up and testified today said, "Well, back in the ages, you've had different herbs and other things." But today it's not a common practice that you smoke your medicine. You don't smoke an ibuprofen, you don't smoke other plant-based medicines that you take.
Q: Do you agree with voters who approved medical marijuana as a state constitutional right?
Yarborough: Well, the voters approved it. I didn't vote for it … And if it is to be used in medicinal form, it doesn't have to be smoked.
Lobby Up
The 2019 Legislative Session is already the battleground for the scooter wars, car-sharing wars and the sand wars. Add the sunscreen wars to the pile.
Orlando Democratic Sen. Linda Stewart filed a bill (SB 708) that would take certain sunscreen formulas take sunscreen from the endcap of grocery store aisles and place it behind the pharmacy counter.
The proposal would affect any sunscreen containing oxybenzone or octinoxate. According to some researchers, those chems can kill coral reefs, including the Florida Reef Tract, which runs along the Sunshine State coast from Martin County through Key West.
The bill will likely see multinational pharma company Bayer, which owns the Coppertone brand, duke it out with Johnson & Johnson, which owns Neutrogena, the label of one of the more readily available "reef-safe" topicals is marketed under.
Those heavyweight brands have signed on with some heavyweight consulting firms for the forthcoming fight in Tallahassee.
Brian Ballard and Christopher Hansen of Ballard Partners are repping Bayer.
In Johnson & Johnson's corner are Matt Bryan, David Daniel, Thomas Griffin, Jeff Hartley, Lisa Hurley and Jim Naff of Smith Bryan & Myers.
Breakthrough Insights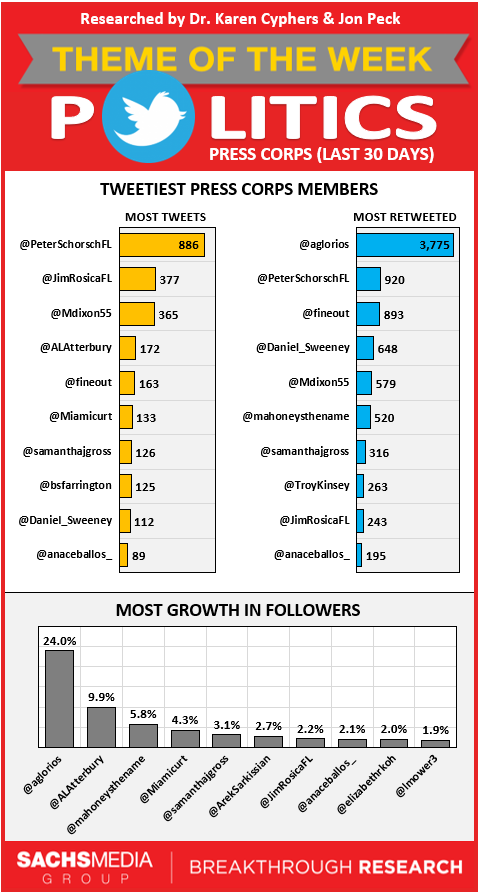 The Next 24
The Criminal Justice Estimating Conference will take up issues in the criminal justice system at 9 a.m., 117 Knott Building.
The Revenue Estimating Conference will take up a forecast related to a legal settlement with the tobacco industry at 10:30 a.m., 117 Knott Building.
The Revenue Estimating Conference will hold an "impact" conference, which typically involves estimating the costs of pieces of legislation, at 1:30 p.m., 117 Knott Building.
Looking Ahead
Agriculture Commissioner Nikki Fried, former Democratic gubernatorial nominee Andrew Gillum, state House members Shevrin Jones, Carlos Guillermo Smith, Jennifer Webb and Anna Eskamani are expected to speak at the LGBTA Democratic Caucus winter conference. Jones will be part of a panel discussion that starts at 9 a.m., while Fried, Gillum, Smith, Webb and Eskamani are slated to speak at a dinner that starts at 7:30 p.m. That's on Saturday, Lexington Hotel and Conference Center Jacksonville Riverwalk, 1515 Prudential Dr., Jacksonville.