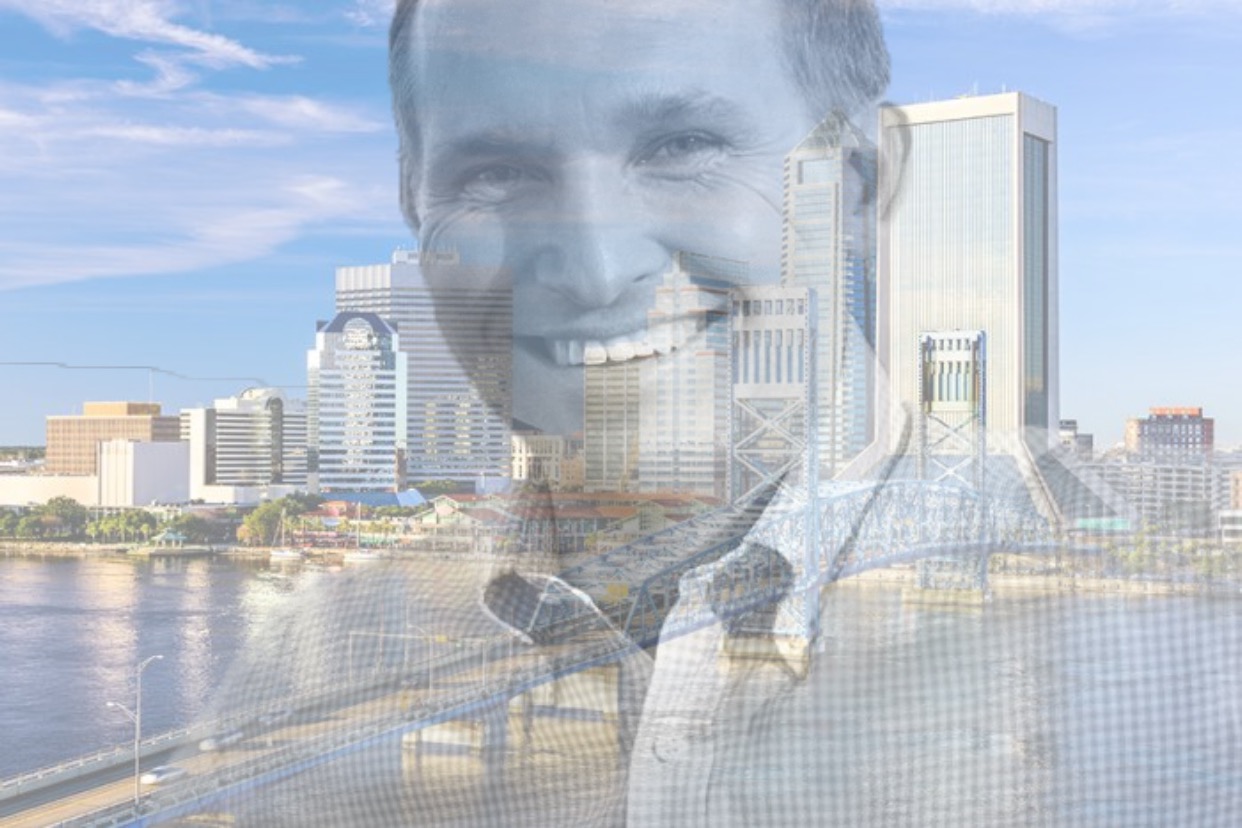 "JU on the 6th is it for us for televised debates."
One City.
One Jacksonville.
One debate on TV.
Yes, those relying on Jacksonville television debates to help them choose their mayoral choice will have one shot to see the incumbent ahead of the March first election.
Mayor Lenny Curry, nearly forty points up in polls and with a prohibitive fundraising lead, will debate his three opponents once.
The Mar. 6 debate will be at Jacksonville University. The event runs from 8 to 9 p.m. and will air on WJXT, WJCT, and one First Coast News station. It will be the only TV debate with all candidates.
The Terry Concert Hall will host the debate: each of the four candidates will get roughly 150 tickets to distribute among supporters.
WJXT's Kent Justice, familiar to those who have seen debates from JU in the past, will moderate.
The Curry campaign said it worked with JU to have the debate carried by all stations.
"We proposed to the stations that everyone do JU together. JU was willing to accommodate all stations and involve them all in the event and Action News apparently negotiated a little bit," said Curry spox Tim Baker.
"I guess station politics is preventing them from deciding to participate with JU," Baker said. "So we are not going to do another night just for them."
"JU on the 6th is it for us for televised debates," Baker added. "We hope all the TV stations will carry the debate so as many people [as possible] see it at the same time."
Early Voting begins on the 4th.
Action News Jax will host a debate next week. It will involve the three challengers: Republicans Anna Brosche and Jimmy Hill, and independent candidate Omega Allen.
The debate will be pretaped Thursday evening in an empty studio, and will air Friday evening, informed sources suggest.
While it is theoretically possible that Curry can be shamed into debating more robustly, as incumbent Alvin Brown was in 2015, the dynamics of this race don't lend themselves to that kind of pressure campaign.
Curry, polling at 52 percent in the recent UNF poll, will win in March if that number holds.
 Brosche, polling at 15 percent, faces long odds in even getting to a runoff at this point, much less winning it.
Curry was also ahead of Brosche by 38 points in a public poll of the race conducted last week. Between hard money and his political committee, the campaign has nearly $2.5 million on hand.
Brosche had roughly $100,000 in hard money at last check, and whatever remains in her statewide political committee (which had raised $374,000 by the end of January, but which has also been spending on television and mail).
In recent weeks, Curry has significantly benefited from using the buying power of the Florida Republican Senatorial Campaign Committee, which has given the incumbent a disproportionate edge on television saturation.
While Brosche's "New Day" political committee will have spent nearly $265,000 on television by the end of February (including $136,095 on the latest spot), the FRSCC will have invoiced $646,660 by Feb. 25 on Curry's behalf.
It has received, meanwhile, $800,000 and counting from Curry's political committee.